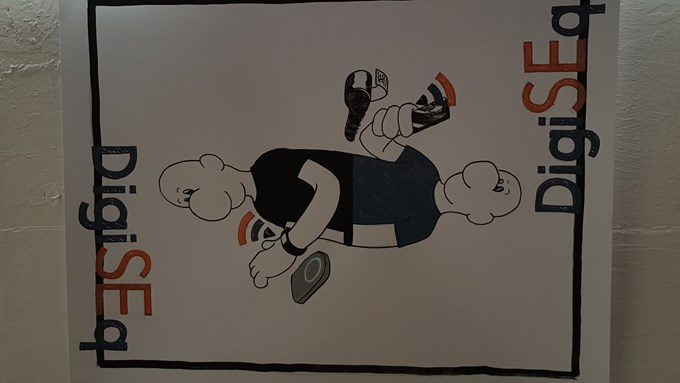 Payments Association member DigiSEq was recently accepted onto the Barclay's Techstars Accelerator and Terrie Smith, CEO of DigiSEq, is giving us a weekly blow by blow account of the journey…
As week three powers on, so does Mentor madness and Terrie and Colin are starting to see the long-term benefits of the process, 'learning to say what my company does in the most concise and clear way possible has been one of the most valuable lessons I've learnt so far. Early stage companies get so caught up in the excitement of their product that they sometimes forget they need to be able to explain it.' – Terrie, CEO of DigiSEq.
When Terrie and Colin meet the mentors they have 'asks' and there is no ask too far. As well as sales pitch development, they have gained a series of connections they would not have been able to access previously. They are now in contact with a significant amount of relevant C-level executives.
As well as mentors they have been introduced to partners such as AXA, L&G, Amazon Web Services and Sendgrid. Along with them comes further connections and opportunities to build on in the future. These partners also contribute to the programme by giving some services in support of the companies, these include: cloud services, network, email and many more.
When not hard at work networking and grabbing all the opportunities available to them. DigiSEq do get some time to relax. Techstars keep things light by making Thursday evening a chance for the companies to get together with each other and programme sponsors, have a few drinks and maybe even hit the dance-floor.
The Accelerator has even commissioned a cartoon for each of the companies on the program that captures the idea of what they do with a sense of fun. And that is exactly the impression we get from the team, DigiSEq are working really hard to build their company and connections but they are having a whole lot of fun doing it.
Stay tuned for more next week where we'll catch up with Terrie again to hear about her next leg on her journey.