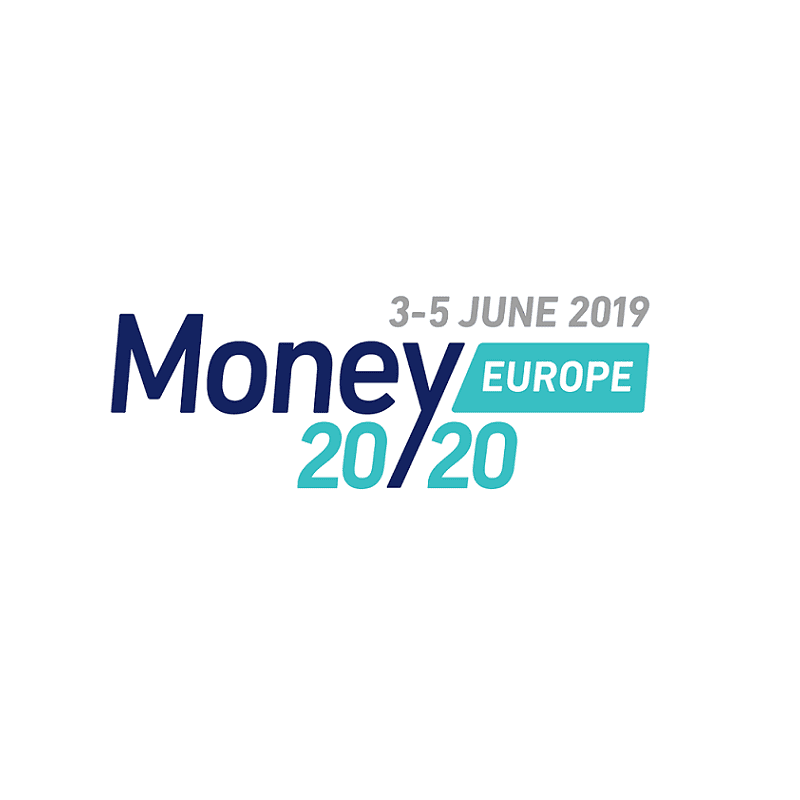 Over 350 speakers to take the stage at Europe's leading FinTech event
70+ hours of fresh content themed around 5 must-know trends for companies
Networking opportunities include workshops, innovation labs and a Money20/20 Street Takeover
Rise Up programme comes to Europe to empower the next generation of women in financial services
3 June 2019 –  Brilliant minds from across the FinTech, payments and Financial Services sector are preparing to debate what measurable innovation in the industry really means as part of an exciting line-up of speakers and sessions at Europe's leading FinTech event – Money20/20 Europe.
The three-day event, kicking off today in Amsterdam, sees thousands of influential senior leaders across the industry come together to delve into the topics and trends that will shape the future of money. Set against a backdrop of massive change in the industry, over 350 speakers will share fresh perspectives and insight on industry-critical topics, including banking transformation, payments evolution and innovation, the rise of SuperApps, AI and transformational technology, cyber security and risk management.
Notable speakers include:
Lindsey Argalas, Santander
Patrick Collison, Stripe
Patrick Gauthier, Amazon Pay
Baroness Martha Lane-Fox
Ralph Hamers, ING Group
Conny Dorrestijn, BankiFi
Money20/20 Europe has also introduced its trailblazing Rise Up programme, in partnership with the European Women's Payments Network (EWPN). The initiative is designed to empower the next generation of women in financial services and will give an exclusive cohort of thirty women access to a specially curated agenda of bespoke content sessions and exclusive networking opportunities.
"Transformation across the financial services sector is happening more rapidly than ever before with many saying the next five years will bring even bigger changes than the last five. Our packed agenda in Amsterdam will dive into trends and topics that will drive that change, inspiring discussion about where the industry is going next and what we need to do to get there," said Tracey Davies, President, Money20/20.
Networking remains a core part of Money20/20's ethos with a mix of interactive content sessions, workshops and innovation labs, alongside a packed schedule of evening events that will allow attendees to get together and share insights while also experiencing the best of Amsterdam. The Money20/20 Street Takeover returns this year alongside an exclusive "Taste of Amsterdam" Welcome Party on the first evening.
"I'm very pleased to welcome Money20/20 to our city. Amsterdam has a rich history of financial innovation and a great proposition for FinTech businesses. Money 20/20 will further boost our FinTech sector and can lead to many new innovations," said Amsterdam's Deputy Mayor Udo Kock.
In 2018, Money20/20 Europe brought together 6,000+ attendees, including more than 1,300 C-Suite executives from 2,000+ companies and 82 countries.
ENDS
NOTES FOR EDITORS
The full speaker line-up can be found here: https://europe.money2020.com/agenda#/speakers
The agenda can be found here: https://europe.money2020.com/agenda#/agenda
About Money20/20
Founded in 2011, Money20/20 creates destination events where the most innovative people in
payments, FinTech and the broader financial services industry connect. Famed for their high-impact networking, the USA edition, held in Las Vegas (October), and Europe edition, held in Amsterdam every June, are widely considered unmissable by the industry they serve. Money20/20 debuted its APAC edition in Singapore in March 2018 and expanded to Hangzhou, China in November 2018. Money20/20 is the space where the industry's smartest visionaries and innovators come together to create the future of money. Money20/20 is an Ascential event.
About Ascential
Ascential is the innovative information company that enables smart decision making for business. In an increasingly complex, digitally-driven world, we help our clients understand what's important and how to act on it – today, and in the future. Through our business-critical intelligence, world-class events and advice, we empower the world's most ambitious brands to find their focus and dramatically improve performance, particularly in the digital economy. From finance to fashion, ecommerce to economic forecasting, we anticipate trends and connect people with market-leading, sector-specific expertise – helping customers to overcome their commercial challenges and unlock value.
When you can see the future, it's easier to get there first. Ascential – Unlock the future.