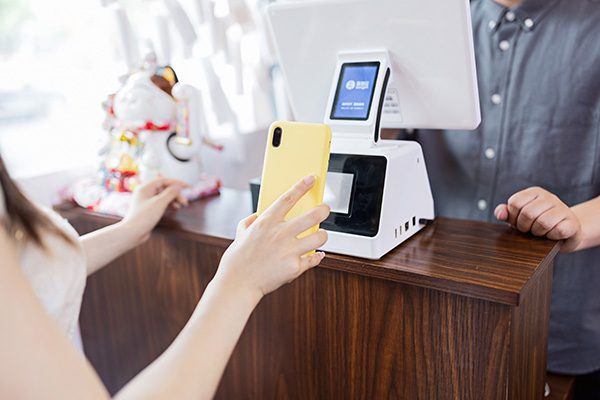 Jonathan Tyce speaks to Nexi's Tommaso Jacopo Ulissi on how the paytech firm is driving innovation in the sector and what this could mean for the use of digital currencies.
The Nexi brand may not be as widely recognised as, say, PayPal. But as one of the leading paytech companies, with a market capitalisation of $8 billion, it holds the number one spot in Europe for payments volumes, as well as the top market share in merchant acquiring and card processing.
Tommaso Jacopo Ulissi, Nexi's group head of strategy, joined Payments Intelligence to discuss the company's ethos and explore two key tech-driven initiatives in the payments space – central bank digital currencies (CBDCs) and software point of sale (SoftPoS).
Nexi's unrivalled pan-European footprint is a perfect launchpad into the €8 trillion consumer market (by spend), as well as the many member countries and vast cultural and economic differences that make the EU a great test bed for payments innovation.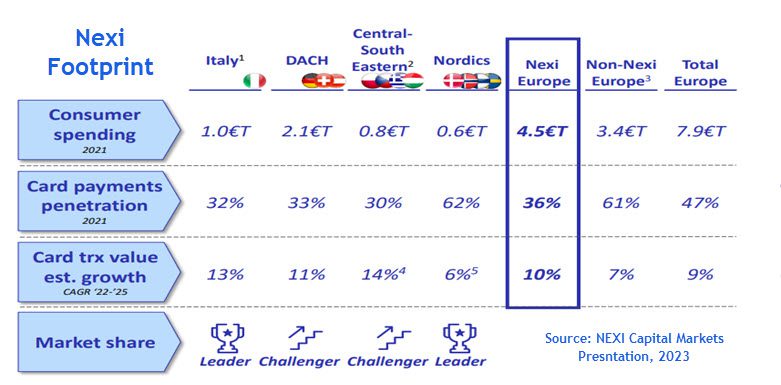 Leading market positions, notably across the Italian and Nordic payments systems, underpin Nexi's authority and understanding on critical payments topics. Its 2023 plans for investment in IT and innovation of around €500 million also anchor the company firmly at the forefront of European paytech innovation and tech spend.
European by scale, local by nature
First though, a little bit of history. While Nexi can trace its roots back to 1939, it was two recent deals – a €4.6 billion purchase of Italian payments provider Sia, announced in October 2020, and a €7.8 billion acquisition of Nordic-focused Nets proposed the next month – that transformed its scale and pan-European reach.
European by scale, local by nature is the company's mantra and this rings true after the deals with Italy – its cash cow – generating just over half of the group's revenues at present. The new group structure, effective since 2022, also means Nexi is now present in more than 25 countries, serves 2.2 million merchants and manages about 170 million cards.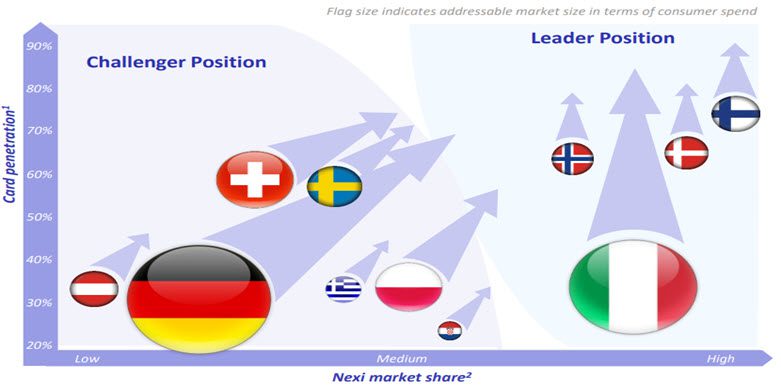 On target for revenues just shy of €3.5 billion this year, and with a strong cashflow outlook that can fund about €1.5 billion of debt reduction and nearly the same in capital return or M&A, Nexi is well placed to drive annual organic revenue growth of 6-8% (7% target). It will also continue the hunt for deals, with further purchases of banks' merchant acquiring books across the continent likely.
Cash penetration to drive strategy, product
"Our vision is to be very much local by nature, the deals gave us a pretty nice spot into many of the cash intense European economies," explains Ulissi.
"Italy, Germany, Austria, Greece and now we are entering Spain, southern Europe, all of these are below 50% card penetration so there are a lot of tailwinds we expect to get from being present in these markets."
On the flip side, in Nordic countries, where Nexi enjoys a market leading presence thanks to the Nets deal, cash is not king.
"Here we are seeing that there is an opportunity to increase the value to consumers with innovation," Ulissi adds. "For example, we are releasing across all of the geographies that I mentioned, but starting with the Nordics where there is a lot of market appetite for this new product called SoftPoS."
SoftPOS and the 7-11 solution
Effectively, SoftPoS technology can turn an android device into a terminal and enable smaller retailers to quickly begin accepting payments on mobile devices, at minimum cost and technical know-how.
Ulissi says: "For larger merchants, this can complement the existing terminal set-up providing the retail assistants with additional flexibility to upsell or conclude the purchase anywhere on the sales floor where it is natural for the customer journey.
"Furthermore, this can be an easy way to scale a merchant's capacity or ability to manage the customer flow around big shopping days (Black Friday, Christmas etc.). This solution is gradually being rolled out in countries across the Nexi perimeter [such as in the Nordics]."
7-Eleven attack
A ransomware attack on 7-Eleven in Denmark in August 2022, which led to the closure of all 175 Danish branches, perfectly exemplifies the power and utility of this tech.
Together with the SoftPoS provider, Softpay.io, Nexi managed to provide an android based system, within 24 hours, which allowed payments to be accepted from a basic wallet and stores to reopen.
"It wasn't how it was originally planned, more of a parallel solution, but it is another way to use SoftPOS." Ulissi adds.
Nexi will be next launching it product in Poland and Germany. Ulissi's points out that merchants like this product because it can boost queues and provide a back-up system.
In a similar vein, another new product that Ulissi discussed is merchant financing, where Nexi is partnering with various institutions. In some geographies already, clients can access merchant financing, with features such as automatic credit scoring.
"This is why we are enjoying our position in the Nordic as they are so far ahead in terms of digital and card penetration, they give us an insight into the future for our other regions."
A digital euro?
Switching to digital currencies, Nexi's unique position and scale across Europe has given it a leading place at the European Central Bank (ECB) table planning and developing the digital euro solution. An update from the ECB expected at the end of October and a current release date is penciled in for 2027.
"Nexi was invited to sit at the table, from day one, of all the relevant working groups in Brussels to participate in the design, prototype and eventually implementation in the next years," Ulissi explains.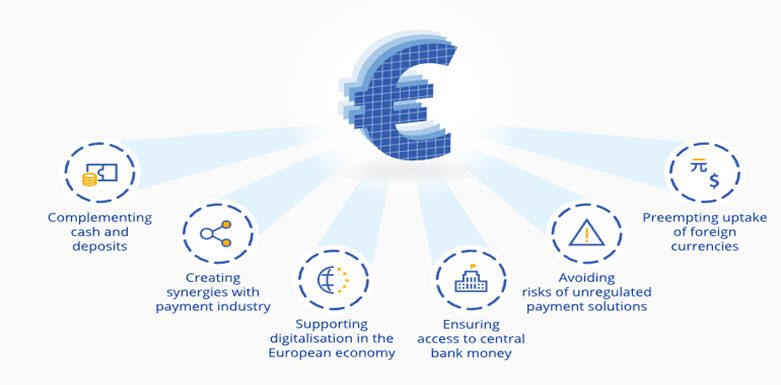 CBDCs remain a hot topic across the payments space, with their appeal based on the potential to provide both consumers and businesses with accessibility, convenience, privacy and security.
Further, they can promote financial inclusion, notably for the 1.4 billion adults globally classed as unbanked, according to World Bank; and the 1.1 million of whom are resident in the UK (according to UK Finance). As the world becomes more digital and cash-usage continues fall, central banks are looking to innovate and many new CBDCs are likely to be launched within a decade.
The prototyping phase, testing how design choices for the digital euro could be technically implemented and integrated into the existing European payments landscape, has just been concluded.
"I think the most important one, where we had a pilot with the ECB on how to use digital euros in store – such as with and without a terminal or a wallet connected to the whole ledger of the euro-system," Ulissi says.
"This explains why we needed to scale – not for the sake of being in many countries, but so that we had the ability to invest in innovation. PSPs are very localised and e-commerce only players will face many challenges managing these types of transformations."
A July 2023 BIS survey suggested that two dozen central banks, from both emerging and developed economies, expected to have digital currencies in circulation by the end of the decade.
Predominantly focused on the retail space to begin with, the ECB plan is to address the increasing demand for safe and trusted electronic payments.
Further, digital money issued by the central bank is expected to provide an anchor of stability for the payment and monetary systems. A digital euro could thus strengthen the monetary sovereignty of the eurozone and foster competition and efficiency in the European payment sector.
With exposure to an array of markets at differing stages of digital and card adoption, Nexi remains well placed to roll out new product and tech, as well as shepherd the inevitable advent and implementation of a digital euro.