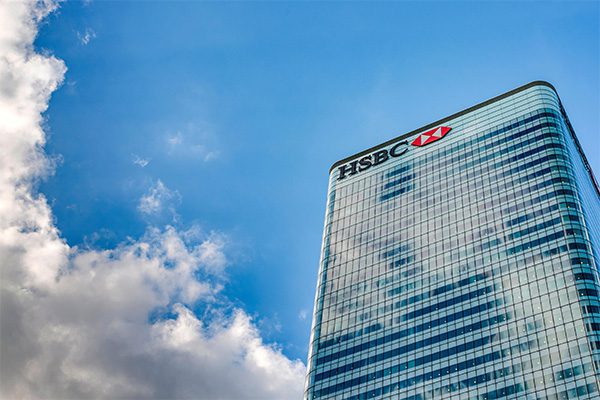 Banking giant HSBC has tripled its quarterly profits following the acquisition of Silicon Valley Bank (SVB) UK and hikes in interest rates.
The holding company published its quarterly earnings for Q1 2023 in May, which reported a US$12.9 billion profit before tax – more than three times the figure from Q1 2022, which came in at $4.2 billion.
The bank has attributed a "provisional gain of $1.5 billion" to acquiring the UK arm of SVB, which it purchased for £1 in March following its collapse in the US.
At the time of the deal, which was led by the Bank of England, HSBC Group CEO Noel Quinn said the acquisition strengthens its "commercial banking franchise and enhances our ability to service innovative and fast-growing firms".
The figure surpassed financial market expectations, which had predicted profits to be closer to $8.7 billion.
The financial report also shows that between January and March this year, the banking group increased its revenue by two-thirds (64%) to $20.2 billion from $11.6 billion in the same period last year.
HSBC, Europe's largest bank, says that this increase was driven by a spike in interest rates, which yielded "higher net interest income" in all its global businesses.
In addition, figures revealed that customer accounts increased by $34 billion in the quarter. The bank attributes $8 billion of this growth to its acquisition of SVB UK.
Commenting on the group's earnings, Quinn says: "Our strong first quarter performance provides further evidence that our strategy is working. Our profits were spread across our major geographies, and all three global businesses performed well as we continued to meet our customers' needs through our internationally connected franchises.
"We remain focused on continuing to improve our performance and maintaining tight cost discipline, but we also saw an opportunity to invest in SVB UK to accelerate our growth plans.
"For 158 years, HSBC has banked the entrepreneurs who have created today's industrial base. With the SVB UK acquisition, we have access to more of the entrepreneurs in the technology and life sciences sectors who will create the businesses of tomorrow. We believe they're a natural fit for HSBC, and that we're uniquely placed to take them global."
Tony Craddock, director general at The Payments Association, adds: "Thank goodness the leadership at HSBC had the courage to take on SVB UK at a time of crisis. Without this, contagion would have spread like wildfire through banking, and we would have all suffered.
"As a result, HSBC is being rewarded with a $1.5 billion boost to its balance sheet and a phenomenal opportunity to overtake many other banks in serving the fintech sector. Fair play."
HSBC is not the only bank to report better than expected profits for the first quarter. Lloyds Banking Group's pre-tax profits jumped by almost half (46%) to £2.3 billion for the first three months of the year – up from £1.5 billion in the same period last year and higher than the £2 billion forecast.
NatWest group also recorded a 50% increase in pre-tax profits at £1.8 billion compared to Q1 2022, when the figure came in at £1.2 billion.
While Barclays reported its Q1 profits pre-tax at £2.6 billion, £2 million higher than predicted and £4 million more than the £2.2 billion figure reported in the same period in 2022.
Craddock adds: "We should celebrate a return to reasonable profitability for our leading banks. As HSBC has just rejected a shareholder revolt that attempted to split away its Asia business, we are seeing Barclays, NatWest and Lloyds all boosting profitability.
"This bodes well for the non-banking PSP and fintech sector, which has too often struggled to demonstrate positive cashflows and healthy profitability. If the banks are making good money, partnering with fintechs to secure greater distribution, enhanced efficiencies or improved compliance becomes even more attractive. A risking tide lifts all ships."