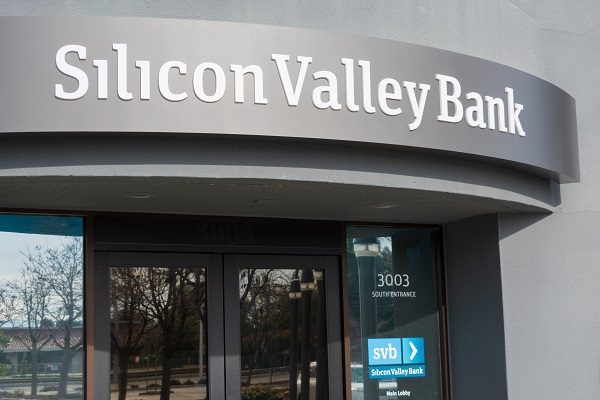 HSBC's purchase of Silicon Valley Bank UK (SVB UK) will protect the immediate future of fintechs in the UK, but it does raise the question of what repercussions or similar situations could occur because of the volatile economic situation.
Several payment fintechs and challenger banks have been affected by the collapse of Silicon Valley Bank (SVB), which marks the largest failure of a bank since the 2008 financial crisis. Stock markets took a major hit in the UK and US because of the developments.
SVB was closed by the California Department of Financial Protection and Innovation on 10 March, citing "inadequate liquidity and insolvency" as the reason. The Federal Deposit Insurance Corporation (FDIC) was named as the receiver.
In a statement issued on 13 March, the FDIC said all insured and non-insured deposits, as well as assets, of SVB have been transferred to a "newly created, full-service FDIC-operated 'bridge bank' in an action designed to protect all depositors of Silicon Valley Bank".
A bridge bank is a chartered national bank that operates under a board appointed by the FDIC while the FDIC stabilises the institution and implement an orderly resolution. Tim Mayopoulos is now the CEO of Silicon Valley Bank under this model of a bridge bank.
The collapse also affected SVB UK, which has been a dominant player in the UK fintech sector, serving approximately 3,300 SMEs.
UK crisis talks finds resolution in record time
Following a weekend of crisis talks, HSBC bought SVB UK for £1 on 13 March. This nail-biting overnight rescue mission involved Prime Minister Rishi Sunak, Chancellor Jeremy Hunt, and City Minister Andrew Griffith, as well as Bank of England Governor Andrew Bailey and Sam Woods of the Prudential Regulation Authority.
In what has been described as an impressive and fast deal for an incumbent bank that has saved the UK's fintechs, the conversation has now shifted to what the future may look like.
Debate has erupted across social media and some finance circles about whether HSBC is the right bank to take over SVB UK and whether it really understands the startup ecosystem, their funding and banking needs or the tech industry. SVB was a popular choice for start-ups because the traditional banks would not take the riskier financial investments required in this sector.
As such, there will be direct and indirect implications for the UK payments and fintech sector. With many fintechs putting a hiring freeze in place this year and a general slow-down of investment in fintechs because of the general economic climate, innovation could slow.
"It is imperative that we stand together in solidarity during this crisis and ensure everyone is aware of the implications for the payments industry (as well as depositors) and understand the important role our sector plays in the wider economy – both today and in the future," says Tony Craddock, director general of The Payments Association.
Are you a payments firm that has been impacted – directly or indirectly? You can speak to The Payments Association so that we can feed this information to the appropriate stakeholders. Contact Tony Craddock now.