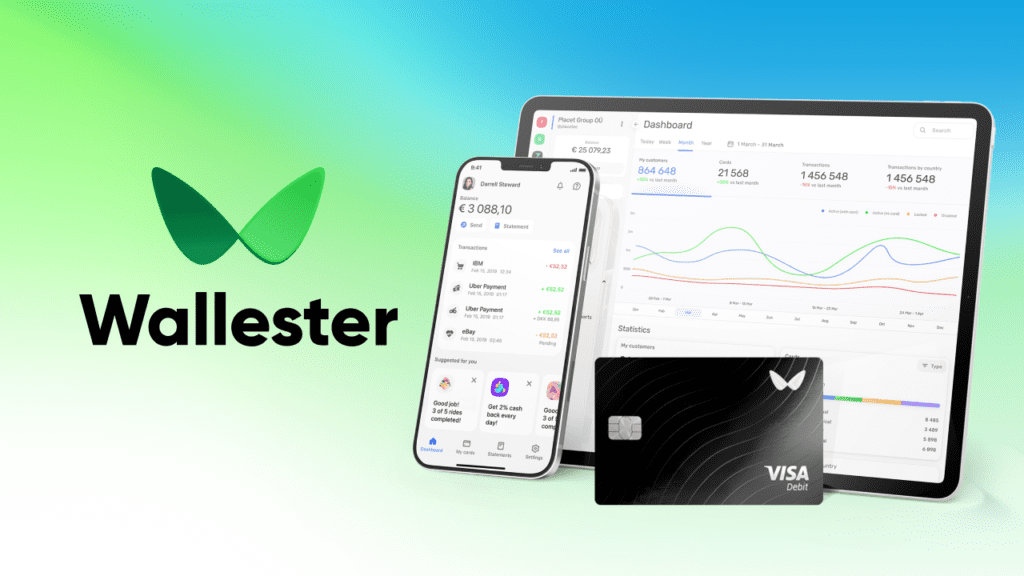 With the advent of digitalization and advancement of technology, companies ought to mend their ways to ensure a seamless integration of financial services. Every business wants to increase its client base and scale their product offerings, which gets much easier to achieve with the help of embedded finance. The term "embedded finance" implies the integration of finance into non-finance companies and aims to revamp the traditional banking scenario.
The Traditional Banking Scenario
Previously, customers needed to physically visit a bank branch to apply for credit in order to make a significant purchase. Now customers don't need to go anywhere and can make a purchase as well as get credit both in one place. This could be possible only because of embedded finance. Amazon, Klarna, and Afterpay are a few examples that use this technology.
Introducing Wallester
One such payment service provider is Wallester, a platform that specializes in all-in-one card issuing, processing, and payment transaction solutions. The company offers card issue and processing, white label options, BIN sponsorship, and all types of cards, including debit, credit, prepaid, consumer, and corporate cards for any type of business. Businesses, including loan providers, fintech firms, and financial institutions, can benefit from its services. All of its cards are 3D secured, which calls for an extra layer of security in making online payments. They can be linked to Apple Pay, Google Pay, and Samsung Pay for increased convenience. Users can also get the most recent data on any device, whenever they need it, thanks to its user-friendly API.
Not only this, Wallester also helps companies in the detection of payment card fraud and decreases potential financial losses. To facilitate corporate purchases and receive a thorough report on their business expenses, businesses only require an IBAN account. Users don't need to have an IBAN account to use Wallester's services; they are provided by the company itself. The list of businesses that Wallester caters to includes e-commerce marketplaces, fintech, insurance, and buyers and sellers of online advertising, to name a few.
About the company 
Wallester is been operating in the European Economic Area, providing its services to all types of businesses. Originally was founded in 2016 by fintech entrepreneur Dmitri Logvinenko (COO & CTO) who has over 8 years of experience in the FinTech industry. Since then, Wallester has focused on the development of its own cloud-based card-issuing technology solutions and licensing services, with all related intellectual property rights reserved by the company.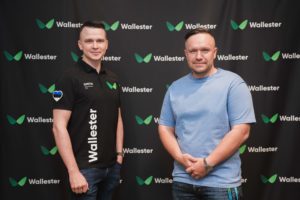 Wallester became an issuing member of Visa Europe in May 2018. And now company is an official Visa partner and Visa FinTech Fast Track Member issuing physical and virtual cards of all types. Following the directives of its dynamic CEO, Co-Founder and Chairman of the Management Board Sergei Astafjev, who established new, global goals, company has started its new journey of rebranding, mobile app launch and new product release. 
Headquartered in Estonia, Wallester has ported its PSP license issued by the Estonian FSA to Austria, Belgium, Bulgaria, the Czech Republic, Croatia, Cyprus, Denmark, Estonia, Finland, and France, Greece, Germany, Hungary, Ireland, Italy, Latvia, Lithuania, Luxembourg, Malta, Netherlands, Poland, Portugal, Romania, Slovakia, Slovenia, Spain, Sweden, Northern Ireland, Liechtenstein, Norway, Monaco, and San Marino.
The platform has been growing since then and has recently observed two major developments in 2021. Along with the launch of onboarding software for AML and KYC, Wallester launched its mobile application for users to make instant card issuance and manage their cards in real time. In June 2022 Wallester team announced PCI-DSS Level 1 certification — the most strict PCI certification possible. The PCI Data Security Standard is a joint project between Visa, Mastercard, American Express, and Discover. It aims to protect debit and credit card transactions from fraud and theft.
Moving Forward
Wallester made its entry into the financial market to offer just the perfect blend of finance and technology and with a desire to build a game-changing solution. It has attempted to bring innovative tactics and methods for companies to experience easy financial solutions, that are not just time-saving but cost-effective as well. It has strived to launch automated bookkeeping solutions and enhance its white label customer base across EU zones.
In the future, Wallester aims to expand both organically and geographically after its rounds of investments in 2017 and 2020. Embedded finance is certainly the most popular trend in both the financial services industry and the economy at large, which Wallester has strived to do through its initiatives.