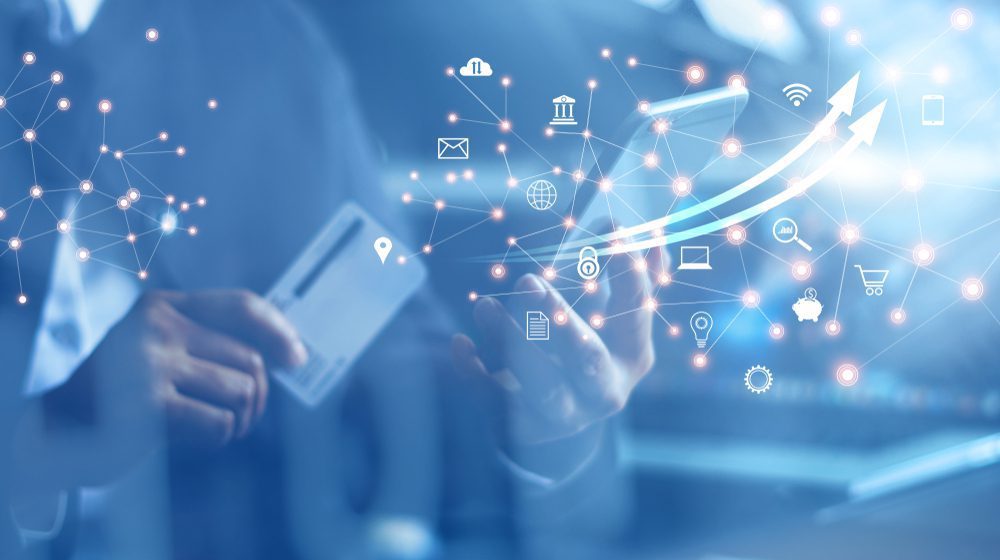 These changing times have certainly made life 'interesting' for mainstream banks.  Recent events have seen a marked growth in the digitisation of financial services.  The pandemic, with its associated guidance, necessitated customer interaction becoming digital and accelerated the take up of digital banking by perhaps a decade, and across all age groups.  Customer expectations had already increased through the entry of neobanks and fintechs with slick mobile apps and propositions designed to maximise convenience and accessibility.  Moreover, the emergence of crypto currencies as payment mechanisms have introduced another digital variable to the banking equation.  A recent study by IDC forecasts that by 2030, 60% of global consumers will have made a transaction using a unit of value other than fiat currency.  There are multiple ways that transactions can be settled now that are not going away, neither are fiat currencies so there is a real need for banks to be able to bridge both fiat and crypto worlds.  Simultaneously we are seeing a rise of embedded finance in non-bank brands with payments becoming integrated with broader customer interactions.  In summary, payments, and especially real-time payments, are a pivotal part of our future.
There is a challenge to mainstream banks to step up to remain relevant in this changing world and to leverage their own trusted brand that, still, has resonance with the customer.  The clock is ticking to take innovative products to market, but many banks are labouring with legacy technology that came from an era when customers were seen as account numbers vs. individuals and accessed banking through traditional channels and not through the convenience opened up by the smartphone.
Replacing these legacy systems is not trivial, they have been at the heart of banks for many years, decades in some cases, with multiple dependent integrations so it would be a major undertaking with not inconsiderable risk.  Banks can avoid costly transformation and choose new incremental models that can de-risk large investments and leverage the core functionality and data within these legacy platforms, presenting a modern digital banking experience to the customer while insulating their limitations.
The right supporting technology will be: provided by a fintech, resident in the Cloud to provide flexibility and scalability, oriented around payments utilising a range of value units, accessible though APIs to integrate with customer touch points and adjacent space applications and be highly configurable through data in real-time to meet evolving market and regulatory demands.  Configurability in real-time may be the most important consideration, the pace of market change will not forgive waiting for long-winded software development cycles anymore.
Financial technology is moving forward faster than at any time before and there is a lot of work to do.  The good news is there are proven, and highly configurable tools and technology available that can help banks to not just remain relevant but actively compete with organisations perceived as nimbler in the market.
Ian Kerr
Ian Kerr is the Director of Business Development for Episode Six. Ian has over 30 years' experience in financial technology in a range of organisations starting with NCR and including IBM, payments and banking solutions providers. Prior to joining Episode Six, Kerr was the CEO at Bolero, a Software as a Service platform for global trade where he led new initiatives in digitisation, Supply Chain Finance and logistics. Earlier in his career, Kerr was the COO at a payments gateway company and led a payments focused testing solutions division at Clear2Pay.