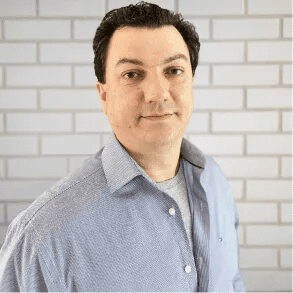 Open Finance is a financial ecosystem that enables customers to share their financial data securely with trusted third parties in order to access new and innovative financial products and services. This model has gained significant momentum around the world and has the potential to transform the financial landscape of Latin America.
Several countries in the region still face challenges to offer financial services to a relevant portion of its population, who were historically unbanked or underbanked. Open Finance opens several opportunities to serve these users.
When considering the unbanked population with access to the internet via desktops, ATMs, and even personal visits by service providers, there are several open finance business opportunities that can be explored:
1. Digital Banking Solutions
Develop user-friendly digital banking platforms tailored for the unbanked population. These platforms can offer basic financial services such as account opening, funds transfer, bill payments, and savings options. Focus on simplicity, ease of use, and localised language support.
2. Payment and Remittance Services
Create digital payment solutions that enable seamless and low-cost domestic and international money transfers. Offer options for cash pickup through partnerships with local businesses and ATMs to cater to those without bank accounts.
3. Microfinance and Peer-to-Peer Lending
Facilitate microfinance services and peer-to-peer lending platforms to provide access to credit for the unbanked population. Use alternative credit scoring models that leverage non-traditional data sources such as mobile usage patterns, utility bill payments, and social media profiles. All that information can be securely shared by the users and processed by service providers through Open Finance and Open Data agreements.
4. Financial Education and Literacy
Provide online resources, tutorials, and interactive tools to educate the non-banked population about financial literacy, budgeting, savings, and investment options. Offer localised content to address specific needs and cultural nuances. Online and physical channels can be leveraged, often in a multiple communications plan, to reach the unbanked users with the appropriate language and channels.
5. Insurance Services
Develop digital insurance platforms that offer affordable and customised insurance products, such as microinsurance, health insurance, and crop insurance. Simplify the claims process and provide educational materials to raise awareness about the importance of insurance.
6. Investment and Wealth Management
Offer investment platforms that allow the unbanked population to invest in diversified portfolios based on their risk preferences and financial goals. Provide low-cost investment options..
7. Financial Aggregators
As the users familiarity with financial services increase,  build financial aggregator platforms that consolidate financial information from multiple sources, including bank accounts, digital wallets, and investment accounts. Provide a holistic view of finances, using their language and communication channels (on and offline) allowing users to track their expenses, monitor savings, and manage multiple accounts in one place.
8. Digital Identity Solutions
Develop secure and portable digital identity solutions that allow individuals to establish their identity online. This can enable access to financial services without traditional identification documents, making it easier for the unbanked population to participate in the digital economy. Consider alternative points of services (ATM Network, local shops, home service) to collect and confirm data.
9. Customer Support and Assistance
Establish customer support channels, both online and through personal visits, to address queries, provide assistance, and resolve issues faced by the unbanked population. Offer multilingual support and ensure a personalised customer experience.
10. Collaboration with Local Agents: Partner with local businesses, microfinance institutions, and community organisations to extend your services to the unbanked population. Leverage their existing infrastructure and networks to reach remote areas and build trust within the community.
It is important to conduct thorough market research, assess regulatory requirements, and consider the unique needs of the unbanked population in order to design and implement successful open finance solutions.
What are the prizes?
Open Finance has the potential to transform the financial landscape of Latin America, and the market has made significant progress in the last few years. Financial inclusion and higher competition will unlock huge progress for end users, especially with new distribution channels to serve the historically unbanked population with a completely new user experience when compared to their current challenges to access traditional financial services.
Discover more about the progress and status of open finance around the world with our Global Open Data Tracker and find out how we can support your open banking journey at ozoneapi.com.