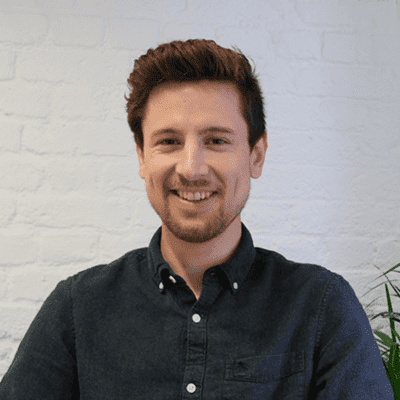 Cryptocurrencies are still one of the hottest topics in the payments industry, making headlines and causing daily debates.

Over the past few years, Bitcoin and Ethereum have become household names and other cryptocurrencies such as Solana, Avalanche and Aptos have been gaining more attention.

However, despite their increasing popularity, cryptocurrencies have yet to achieve mass adoption as a means of payment in everyday transactions.

While 10% of global internet users own some form of cryptocurrency there is a major lack of intent to use it as a payment method. A 2022 survey by S&P Global Market Intelligence indicates that only 19% of crypto owners actually use it for transactions or payments.

Non-fungible tokens (NFTs), are emerging as a potential game-changer in this space and could be the key to unlocking the mass adoption of crypto as a payment method.
NFTs explained
A NFT is a digital asset that represents ownership of a unique item, such as digital art, music, videos, or even virtual real estate.
They are built on blockchain technology, which ensures the provenance, ownership, and scarcity of the digital asset.
NFTs are typically bought with cryptocurrencies with ownership being recorded and stored on a blockchain. Most NFTs are sold on a marketplace, but it is possible to sell NFTs directly to customers as well.
Each NFT has a unique identifier, making it impossible to duplicate or forge. When someone buys a NFT, they're essentially buying a digital certificate of ownership for a specific digital asset.
The potential of NFTs
Merchants are warming to cryptocurrencies and m
ost are eager to embrace cryptocurrencies as a mean to reach customers. A staggering 85% of merchants consider crypto payments as a new avenue for engaging with their customer base, according to a PYMNTS and BitPay study.
Lower transaction fees are one of the key benefits for merchants.
This same study revealed that 77% of merchants are attracted to cryptocurrencies because of the reduced fees in comparison to other payment options like credit cards. The Lightning Network, a layer-2 solution for Bitcoin, is reportedly 1,000x cheaper to use than legacy payment methods.
Consumers are open to NFTs
Recent research from DappRadar reveals that a substantial 92% of consumers perceive advantages in owning NFTs that can provide them with benefits. The direct benefits to consumers include loyalty rewards and early or exclusive access to a physical or digital product.
The pitfalls of NFTs
One major pitfall of NFTs is the lack of understanding from consumers. According to a survey conducted by Toluna, 60% of consumers do not understand cryptocurrencies.
A study by Security.org revealed that 28% of individuals have heard of NFTs but are unsure about what they are. 
A lack of perceived value from existing NFTs
There is a perceived lack of value associated with most existing NFTs on the market.
Most NFTs listed on marketplaces have received a negative reception, most likely due to a lack of worthwhile benefits, artwork that is uninspired and outrageously expensive, pricing in an attempt to 'get-rich-quick'.
The same Security.org study states that 49% of consumers have no interest in owning an NFT. Moreover, 61% of respondents claimed to be familiar with NFTs, yet they have never bought or sold one before.
The secret to marketing NFTs
The key to a successful NFT project isn't about the technology behind it. Customers are not concerned with the technical details.
They care about the value and benefits of owning that token. Any marketing strategy for NFTs needs to focus on this.
[Embed YouTube video – https://www.youtube.com/watch?v=gD0Qe0pFulE]
NFTs need to focus on delivering real, tangible benefits. This could be anything from exclusive content, special rights within a digital community, or even a physical product. The more value an NFT can deliver to its owner, the more likely it is to be successful.
NFTs done the right way
airBaltic is the first airline in the world to launch an NFT-based loyalty programme.
Planies is an NFT collection that consists of 10,000 cartoon aircraft collectibles with each being a unique digital artwork made from 180 different traits.
Each Planie NFT earns a customer 20 points per day without any flying required. These points can be automatically transferred to their airBaltic Club account and redeemed for free flights. The points are stackable, so if a customer owns 10 Planies they'll earn 200 points every day.
Kingship introduces token-gated playlists
Kingship, a metaverse brand signed to Universal Music Group (UMG), has launched a pilot for Spotify playlists that can be unlocked through NFTs in certain geographies.
While this current pilot is for existing music, there is further potential for music labels to allow early access to new songs which can be easily and securely verified through the ownership of NFTs.
Nike brings Cryptokicks NFTs to life
Nike's NFT project, Cryptokicks, initially began with the concept of digital trainers that could be personalised through 'sneaker breeding'. However, the company later merged a physical product offering where NFT holders could gain limited access to real trainers.
By combining the benefits of digital ownership and real-world products, Nike have catered to both the NFT enthusiasts and traditional trainer collectors.
Final thoughts
As consumers seek to purchase NFTs, the hope is they will become more familiar with the process of acquiring and managing cryptocurrencies, thereby increasing their comfort level with using digital currencies for transactions.
If more merchants recognise the appeal of NFTs and embrace crypto payments to cater to this growing market, it could create a virtuous cycle of adoption.
However, there are still challenges to overcome, particularly with the need for effective marketing to help educate businesses and consumers and create a better understanding of the benefits and use cases for the technology.
If these challenges can be effectively managed, NFTs could serve as a catalyst for the mass adoption of crypto payments.