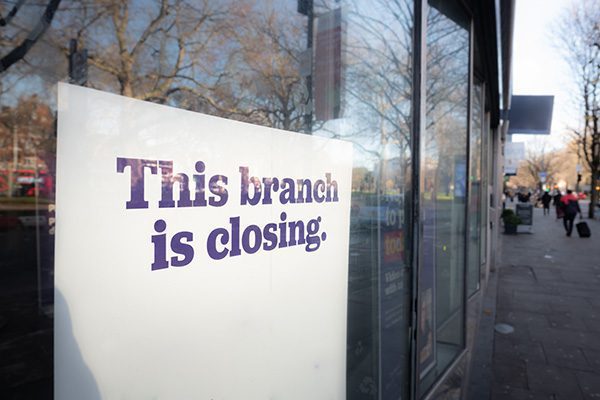 As the cost-of-living crisis takes its toll, more vulnerable groups are at risk of not receiving the support and help they need to access financial services.
What is this article about? There is a strong link between mental health issues and problem debt and this is made worse by when communicating with banks. But there are several ways banks and fintechs can work to address this and make communications more accessible for everyone.

Why is this important? The cost-of-living crisis has hit many people's finances hard. As more people face financial difficulty, it's crucial that communication lines with financial services are open and accessible for all.

What's next? It's now up to banks and fintechs to ensure accessibility is embedded into their platforms and communications lines.
As of 2021, 99.8% of people over the age of 15 in the UK have access to at least one bank account, according to the World Bank. However, despite the very high levels of financial inclusion in the country, there is still work to be done for fintechs and traditional financial services firms to help people manage their finances.
A major area of access to financial services that has taken the spotlight in recent years has been the prevalence of digitisation and the opportunity for older people to access online or mobile banking. This issue could be being solved by shared branches for banks to ensure there are physical locations still available for customers to talk to their bank face-to-face.
One area which has seen less attention is the difficulties for people with mental health problems in managing their finances.
People who are dealing with mental health problems are 3.5 times more likely to also be facing debt. A large contributing factor in this is that once in financial difficulty, people with mental health issues often find communicating with their bank and accessing support available much more difficult.
"We hear from lots of people that navigating or speaking to your financial services provider can be very anxiety-inducing," says Chris Lees, senior research officer at the Money and Mental Health Institute – a policy charity set up to explore and solve the strong links between problem debt and mental health issues.
"If someone is struggling financially, they've missed a payment or have gone into their overdraft, that first step to talk to the bank can be really difficult."
The Money and Mental Health Institute's (MMHI) Access Essentials report, shows that over half of people with mental health problems struggle with communicating by phone, however many banks use this as their main form of communication, especially for conversations around financial difficulty.
As mental health difficulties manifest in numerous ways, having a variety of ways to contact a bank is beneficial. According to a MMHI report, three quarters of customers who experienced mental health problems have serious difficulties engaging with at least one commonly used communication channel.
As well as challenges in communication, mental health issues can negatively impact financial health in other ways, including a common symptom of spending more than you can afford.
Some fintechs have led the way in providing for consumers in this position, with simple tools like spending blocks. Monzo, for example, was the first financial services provider to introduce a gambling block for consumers who wanted it and other firms have followed suit.
"These spending blocks have been great to see over the last few years," says Lees. "And we look forward to seeing more simple tools like this, such as spending controls or budgeting tools to help consumers more."
Cost-of-living crisis
Concerns over access to support managing finances have been exacerbated by the cost-of-living crisis.
According to the Financial Conduct Authority (FCA), the number of people struggling to meet bills and credit repayments has risen by 3.1 million in the last year, with 10.9 million struggling as of May 2023 compared to 7.8 million in May 2022.
The difficulties for consumers have also had an impact on the general public's wellbeing. Around half of UK adults (28.4 million people) reported feeling more anxious this January than six months earlier because of rising costs.
The regulator is working to tackle these problems, such as by reminding lenders of the support they should be offering consumers, however changes to ensure access for everyone to managing finances will need to come from every part of the industry.
As a part of a wider push in the UK to make financial services more consumer-friendly (such as with initiatives like the Consumer Duty), regulators and policymakers are addressing some of the issues around communications between banks and consumer, such as by working with organisations like Plain Numbers which help regulated firms better support customers in understanding important communications.
According to the Mental Health Foundation, people living with financial stress are at increased risk of mental health problems and lower mental wellbeing. In particular, debt is a risk factor for poor mental health, especially unsecured (short-term) debt such as credit card debt and personal loans.
"There is a big gap between what support some financial services offer and what people who are struggling are actually taking up," says Lees.
Most firms will have support available for struggling consumers, but low levels of awareness and difficulties in communication are hindering how effective these could be. To improve accessibility of services for all consumers, banks and fintechs should think about embedding this accessibility at all stages of the customer journey, adds Lee.
Are you interested in reducing financial exclusion? Become part of the conversation by joining The Payments Association's working group, Project Inclusion. Email Jay Bennett to find out more.