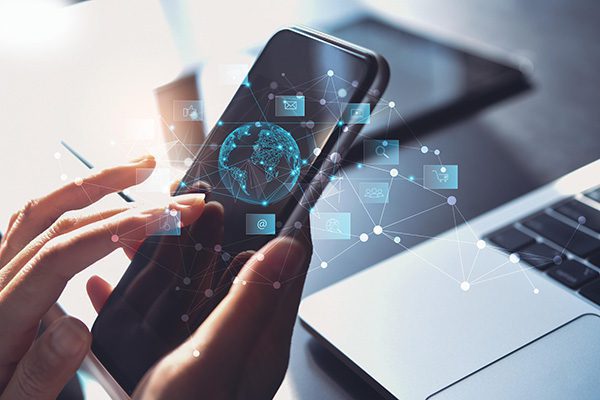 Companies spend £125 billion each year enabling people to pay and get paid securely, quickly and conveniently. The UK's payment sector employs over 100,000 people from more than 500 companies.
"At a time when there's a wave of innovation facing financial services, that innovation needs to be captured and harnessed by the right sort of regulation," says Tony Craddock, founder and director general at The Payments Association.
This is why the trade body is launching its first ever manifesto, which aims to develop Britain's payments industry into a world leader by fostering innovation within a competitive legislative framework.
The Payments Association has spent several months engaging with stakeholders to prepare what Craddock says is "the payments industry's manifesto as represented by its members".
The government has announced its intention to look at the payments industry through its Future of Payments Review and that it intends to make waves in the sector, as the UK's reputation as a leader in this crucial area of financial services is beginning to wane.
The timing of the manifesto, following this announcement in July and party conference season in autumn, means there's reason to believe it could come to be viewed as a highly influential document.
Why the UK should lead in payments
Leadership is a theme that runs throughout the manifesto. It's important for the UK to assert a leadership position in payments, says Craddock, because this will help attract the most innovative companies, ambitious investors and capable entrepreneurs to our shores.
The value of being seen as a leader is evident, he says, in the success of the UK in attracting talent, organisations and investment into the fintech industry – which didn't even really exist a decade ago. Financial services contributes 10% of the UK's tax receipts.
Craddock concedes that there are risks to being a leader, and sometimes being a fast follower can be better, but that there is "something about financial services in the UK that typically goes very well together".
"We have the talent, we have the investment environment. We have pretty early adopting consumers that are open to new things," he says. "We have a sophisticated and mature regulator and regulatory development process."
It's important to take bold action now while the UK is still seen as an important country in the payments sphere, Craddock goes
on to add, it has "gone off the boil a bit" in the past few years for various reasons.
The UK is starting to be left behind as payments innovation thrives in other countries such as China, Thailand, the Netherlands, Sweden and Brazil. "We were, for example, the first country where Faster Payments was adopted," he says.
"We were the first country to adopt open banking standards across the industry.
But there's a fair number of examples of where perhaps other countries are starting to show the lead and we'd like to do something about
that. We'd like to re-establish our lead."
What's in the manifesto?
The manifesto covers seven key areas: financial crime, financial inclusion, open banking, finance and data, cross-border payments, environmental, social and governance (ESG), digital currencies, and regulation and compliance.
The manifesto's aims and themes are interwoven across its headline areas. For example, the section on open banking suggests supporting the Joint Regulatory Oversight Committee's efforts in the space, while for financial crime, it is lobbying for the development and adoption of a digital passport for consumers and small businesses.
It also puts forward regulatory recommendations across financial crime, financial inclusion and digital currencies. This includes developing a "clear and balanced regulatory framework that supports innovation and competition of digital currencies, protects end users, enables financial inclusion and gives regulatory certainty to banks and PSPs".
Most of the sections also push for the raising of standards or setting of new standards, to ensure the prosperity and functionality of the payments industry. For this reason, it's important to look at the whole manifesto, not just sections of it.
"The first thing to emphasise is that you can't just do one bit of it. You can't just look at open banking, for example and focus
only on that," says Craddock.
Influencing policy
Craddock says that The Payments Association will be preparing a cut-down version of the manifesto for the Conservative and Labour party conferences in the autumn, and attending both, encouraging the government and its possible successor to adopt its principles within their own manifestos.
"For something that is of such importance it's always surprised me as to how the more influential institutions, the government, for example, and businesses seem to just take it for granted."
The timing of the manifesto is ideal in terms of its potential to influence government, because of the Future of Payments Review.
Chancellor Jeremy Hunt, announced that the government is to carry out a review of the payments industry reflecting its importance, and the fact that it might be seen to be trailing from its competition.
There have been numerous stakeholders talking about this message, which has contributed to the government commissioning ex-Nationwide CEO Joe Danner to work on this over the summer and autumn.
"I want to make sure we remain at the forefront of payments technology, said Hunt on 10 July. "I am launching an independent review into the future of payments – led by Joe Garner – to help deliver the next generation of world class retail payments, including looking at mobile payments.
"We are laying new legislation to give regulators the powers they need to reform rules on innovative payments and fintech services, and, together with the Bank of England, we are exploring potential designs for the digital pound should we decide to introduce it." Craddock says:
"It is so exciting for us, because we've actually been coming up with the answers over the last few months with this manifesto.
"What this allows us to do is to draw on the months' worth of work and multiple levels of engagement, to go back to the government and say we know what we need to get a world leading payments industry because we've asked our members and they told us."
Craddock adds that The Payments Association is continuing to gather members' feedback on the payments landscape, and is commissioning research on what's happening globally in the sector, which it will share with the government.
The Payments Manifesto be will launched in mid-September. To read the full document go to thepaymentsassociation.org.