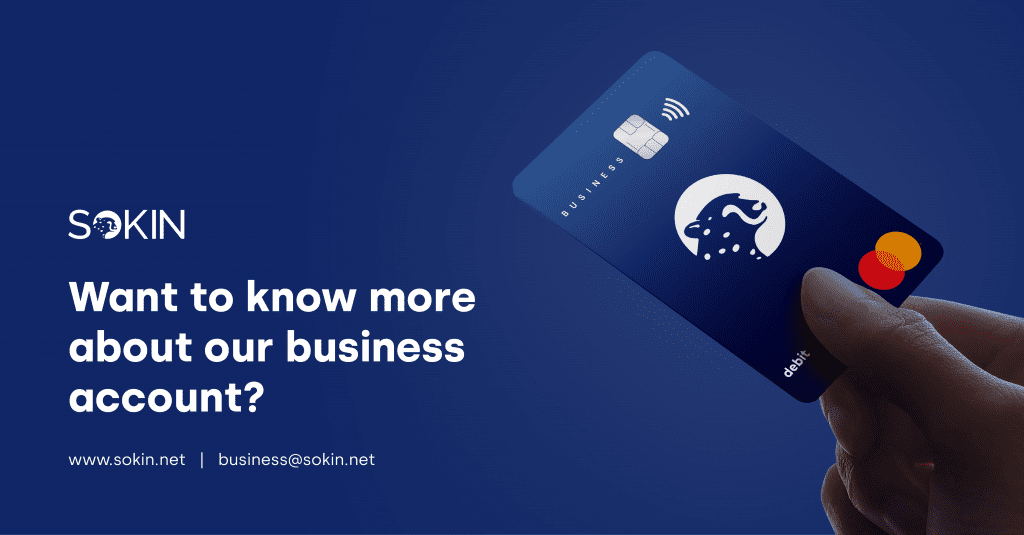 Advancements in consumer payment technologies are often the inspiration for innovations in corporate payment tools. While businesses and consumers have different needs when it comes to payment services, at their core, end users often want the same things: simplicity and transparency.
In cross-border payments, however, neither of these things is always guaranteed. Traditional global payment services, whether designed for consumers or corporates, is often opaque and complicated, sometimes burdening users with high and hidden fees, and rarely facilitating the kind of speed that customers increasingly demand.
Identifying the biggest pain points of global remittances and consumer cross-border payments laid the groundwork for Sokin CEO Vroon Modgill to debut a cross-border enterprise payment solution. Speaking with PYMNTS, Modgill explained how corporate payments continue to take a page out of consumer payments playbooks to combat friction for the end user.
Different End Users, Same Needs
Recalling his own experience watching his father, a citizen of India, struggle to send money back home, Modgill said he found some of the biggest pain points in cross-border payments in the consumer remittances space. High costs, repetitive fees and a lot of paperwork made the process a headache.
"It's just overly complicated," noted Modgill. "I wanted to come up with a solution that works across the board for customers [and] businesses of all sizes."
Interestingly, it's this consumer-facing pain point that actually led Sokin to launch an enterprise payments solution. Announced earlier this month, Sokin Enterprise is designed to prioritize transparency by offering business payers a fixed fee and wholesale foreign exchange (FX) costs for unlimited transactions facilitated via Sokin's banking relationships and multicurrency international bank account number (IBAN) accounts.
The enterprise offering, as well as an upcoming service for small- to medium-sized businesses (SMBs), will accompany the firm's existing consumer remittance solutions, and Sokin also plans to bring the fixed-fee model to its consumer users later this year.
Rolling out a B2B solution first reflects just how similar the pain points of cross-border payments can be between consumers and businesses, Modgill said. Corporates also struggle with a lack of transparency in the costs associated with moving money across borders, and face friction when funds take days to land in a beneficiary's bank account.
At their core, the firm's plans to roll out cross-border payment services for the enterprise, SMBs and consumers will look quite similar. In addition to transparent fees, support for instant payments is also a must for all three user categories, noted Modgill.
Supporting Use Cases
Corporate payment needs are indeed different than those of the average consumer. Larger enterprises typically must move higher values of funds, and they must do so for different reasons than a consumer.
But according to Modgill, it's not so much that corporate and consumer cross-border payment needs are inherently different. It's that each end user will have different use cases for different features, whether that user is a business or an individual.
For example, a consumer may want an instant payment capability so that a loved one abroad can access funds more quickly. A corporate, too, can gain value from real-time transactions, but likely in different scenarios. Modgill pointed to a football club client of Sokin, which finds instant payments useful to the football business model in which money must change hands between clubs quickly, so as to facilitate a seamless transfer of players from one team to another.
The drive toward a consumer-like experience for commercial payments is also opening doors for embedded services to continue improving the end user experience. Modgill said businesses and consumers alike want a payment experience so seamless that they hardly recognize the payment is even occurring.
Capabilities like instant payments, transparent fees and embedded functionality will be key drivers of innovation that can improve the user experience for corporate and consumers alike. As Modgill emphasized, the cross-border payments ecosystem is long overdue for improvement.
"What we're seeing is the enterprise client is still that mindset of, 'Well I'm doing this on a personal level, but I want to do it in real time for my business as well, and I don't want to wait," he said. "We're now in a world where everything is global, and we have to make payments quickly. That's just the world we're heading into."