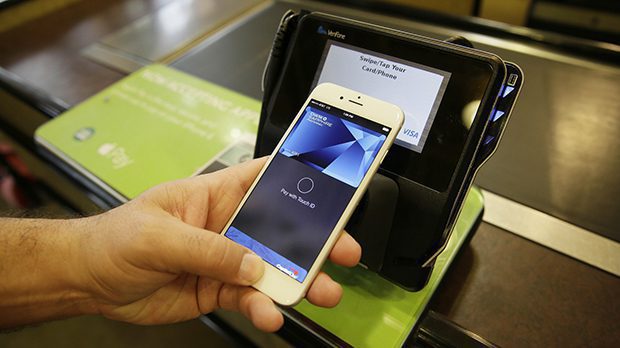 LONDON, UK – September 7, 2017 – Global Processing Services (GPS), a leading payments processor, now supports Apple Pay using Mastercard Digital Enablement Service (MDES). Apple Pay is now available to all clients using the pioneering GPS Apex platform. Apple Pay is transforming mobile payments with an easy, secure and private way to pay that's fast and convenient.
MDES is a tokenisation solution that integrates with Programme Managers to offer Apple Pay to cardholders so they can make secure mobile payments in stores, in app and on the web using their iPhone, iPad or Apple Watch.
"Our clients are innovators who are keen to offer these services to their customers, so we're delighted to be able to offer Apple Pay to our clients today," said Suresh Vaghjiani, Managing Director, GPS. "Our platform supports quick, simple and secure payment options. The introduction of Apple Pay is just one of the transformational mobile payments solutions that is delivering a better experience for the end user."
Security and privacy is at the core of Apple Pay. When you use a credit or debit card with Apple Pay, the actual card numbers are not stored on the device, nor on Apple servers. Instead, a unique Device Account Number is assigned, encrypted and securely stored in the Secure Element on your device. Each transaction is authorized with a one-time unique dynamic security code.
"We have seen a surge in interest for mobile payments since Apple Pay entered the market," continued Suresh.  "With MDES, we are future-proofing the GPS Apex platform by enabling us to easily add additional token requestors and offer a global standard that operates worldwide."
Apple Pay is easy to set up and users will continue to receive all of the rewards and benefits offered by credit and debit cards. In stores, Apple Pay works with iPhone SE, iPhone 6 and later, and Apple Watch.
Online shopping in apps and on websites accepting Apple Pay is as simple as the touch of a finger with Touch ID, so there's no need to manually fill out lengthy account forms or repeatedly type in shipping and billing information. When paying for goods and services on the go in apps or Safari, Apple Pay works with iPhone 6 and later, iPhone SE, iPad Pro, iPad Air 2, and iPad mini 3 and later. You can also use Apple Pay in Safari on any Mac introduced in or after 2012 running macOS Sierra and confirm the payment with iPhone 6 or later or Apple Watch, or with Touch ID on the new MacBook Pro.
For more information on Apple Pay, visit: https://www.apple.com/uk/apple-pay/
-ends-
About Global Processing Services
GPS is the market leading processor for both established emerging payments companies and the most innovative fintech businesses; a PCI-DSS Level 1 Service Provider accredited globally by Visa and Mastercard, GPS offers a global solution with access to banking schemes such as BACS and SPayments Association. For more information visit www.globalprocessing.net
Contact for Media Enquiries:
Sarah Broughton
Marketing and Communications Consultant
SBroughton@globalprocessing.net
07890 463063