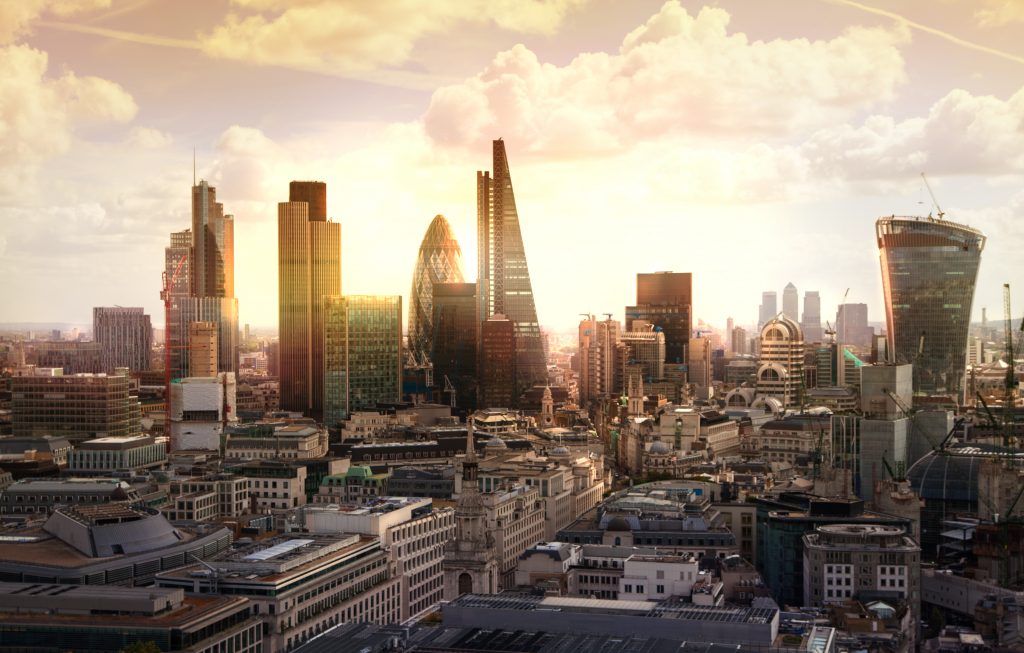 Investments in customers and partners of the global issuer processor accounted for 13% of worldwide fintech investment in the first half of the year
LONDON, UK – 1 September 2021 – Multi-award-winning payments processor, Global Processing Services (GPS), today reveals the ongoing success of its customers and partners through their collective investment figures. Worldwide, GPS customers and partners have generated $12.53 billion of investment this year through venture capital (VC), private equity (PE) and mergers and acquisitions (M&A) activity. This accounts for more than a tenth (13%) of the reported $98 billion worth of investment the global fintech industry has generated in the first half of the year.
Investments in GPS' customers and partners totalled $11.96 billion in the UK alone, accounting for almost half (49%) of the UK fintech industry's staggering $24.5 billion investment reported for the same period.
Investment activity shows no sign of slowing down either, with July in particular seeing several large raises amongst GPS' customer base. Business expenses and prepaid card specialist, Soldo, and Buy Now Pay Later (BNPL) challenger, Zilch, both reported significant raises throughout the month of $180 million and $110 million respectively. When taking into account just VC and PE activity, GPS customers and partners have to date generated $2.34 billion of investment in 2021, with 59% of that activity taking place in July alone.
High-profile raises from the UK's homegrown challenger banks have driven the majority of investment activity, with Revolut raising $800 million of funding and Starling Bank generating $376 million. Both fintechs are underpinned by GPS' payment processing services. Payments platform, Paysafe, also completed a $9 billion dollar mega merger with Foley Trasimene Acquisition Corp II this year. Meanwhile, Visa recently agreed to a $970 million acquisition of Currencycloud, the cross-border payments specialist that GPS recently partnered with to offer a full-stack mobile FX platform, demonstrating renewed confidence in the travel sector as restrictions loosen.
GPS' impact can be seen not only in the UK fintech ecosystem, but across the global industry. In Europe, for example, mobile wallet provider Stocard has reportedly been acquired by BNPL platform, Klarna, for around $129 million. Further afield in the Asia Pacific region, Hong Kong digital bank, WeLab Bank, secured $75 million of funding, and Japan-based Paidy achieved unicorn status after a $120 million raise.
Joanne Dewar, Chief Executive Officer at GPS, commented: "Following a turbulent 2020 for the world, these figures are a resoundingly positive sign of the resilience and huge opportunity in the global fintech industry, with notable investor appetite pointing to exciting, continued evolution for the sector. We're immensely proud to support our customers' and partners' impressive growth, powering the next generation of payments with our award-winning technology and as the trusted partner they can rely on as they expand their offerings across multiple market segments. The future of fintech is most certainly global, and we are excited to help businesses of all sizes continue to deliver innovative payment experiences across the world."
The figures reflect GPS' ongoing commitment to global fintech, powering start-ups to tier 1 banks, from proof-of-concept to fully scaled global offerings. A unicorn maker, the company has supported multiple customers to $1 billion valuations including Revolut, Starling Bank, Paidy and more.
To find out more about GPS, visit: https://www.globalprocessing.com/
ENDS
About GPS
Global Processing Services (GPS) is the trusted and proven go-to payments processing partner for today's leading challenger fintechs, including Revolut, Starling Bank and Curve. GPS has to-date issued over 170 million cards, enabled in over 48 countries, and last year processed over 1.3 billion transactions through its platform.
Founded in 2007, GPS' highly flexible and configurable platform places the control firmly in the hands of global fintechs, digital banks and e-wallets, enabling them to deliver rich functionality to the cardholder. It is a multi-award-winning issuer processor powering next generation payment segments, including expense management, B2B payments, crypto, lending and credit (including Buy Now Pay Later propositions), digital banking, FX, remittance, open banking and more.
GPS is certified by Visa and Mastercard to process and manage any credit, debit or prepaid card transaction globally, with offices in London, Newcastle, Singapore, Sydney and Dubai. Its platform is equipped to meet the stringent standards required by Tier 1 banks, integrating with 95 issuer partners and operates programmes for a client base of over 180 customers across the globe.