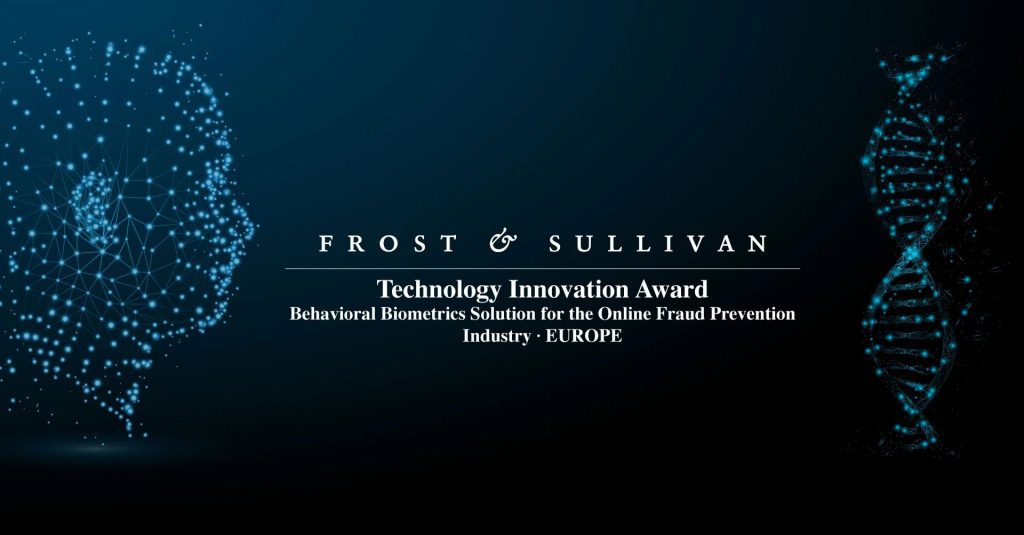 Buguroo was recognized by Frost & Sullivan for their industry leading online fraud prevention solutions that ensures complete security for banks and frictionless protection for customers from online threats. Critical to ensure customer confidence in online banking Buguroo delivers the protection necessary to protect the ever-growing number of worldwide online banking transactions.
Today digital transactions are now commonplace supporting all facets of banking and have delivered great cost benefits for financial institutions and customer friendly online banking options – available 24 hours a day, seven days a week. This banking transformation to a digital model is delivering substantial benefits in terms of reduced costs and streamlined processes. For customers this new go anywhere, anytime banking approach greatly enhances the customer experience and improves customer satisfaction.
Unfortunately, this new everywhere, anytime banking also creates unprecedented levels of risk as well. Cybercriminals from anywhere in the world are finding easy targets in online banking processes. Cyber risks for banks and their customers are a direct result of the massive growth in transaction volumes from banks operating around the world. Compounding this problem is the constant evolution of the lucrative cyber threat environment.
Cybercriminals have created an entire industry around the creation, distribution and support of malware. Utilizing a range of attack techniques leveraging sophisticated social engineering, phishing, ever evolving malware technologies and automated brute force attacks against banks cybercriminals have found online banking institutions and customers easy targets. These attack techniques are utilized across the entire online customer journey from new account creation to every account access.
---
With this challenging business environment as a backdrop The Frost & Sullivan 2020 European Behavioral Biometrics Solution for Online Fraud Prevention Technology Innovation Award was given to buguroo because their solution offers a "unique approach for online fraud prevention that no other competitor currently offers".
---
This award decision was made after an extensive analysis of key benchmarking criteria covering multiple technology attributes, and business value drivers determined Buguroo was the clear winner. Buguroo's approach to finding the fraudsters and never getting in the way of customers utilizes an innovative approach to stopping online fraud. This approach includes deep learning behavioral biometrics, device assessment and malware detection that when combined create a unique ability to analyze customers' sessions – in real time – to accurately differentiate between legitimate customers and fraudulent ones.
Buguroo's bugFraud solution analyzes every bank transition from browsers or mobile devices to determine its level of risk based on how closely every transaction fits a customer's regular pattern of behavior. By monitoring a wide range of device and network signals combined with a detailed analysis of user behavior patterns such as screen pressure, typing speed and fluency, mouse movements, gyroscope position, and more Buguroo can detect any anomaly or deviation from establish patterns. Results of this analysis are then used to generate a real-time risk score to determine level of risk for every transaction.
Going beyond the ability to just identify and stop individual fraudulent transactions Buguroo's Fraudster Hunter was developed to identify cybercriminals operating inside financial institutions. This allows banks to become proactive in stopping cybercriminals who up till now have been able to operate in the shadows – attacking at will, whenever, and wherever an opportunity arises.
Identifying resident cybercriminals by utilizing their "digital fingerprints" allows Buguroo to identify and shed light on these digital shadow criminals and expose them and shut down their access and accounts, effectively stopping fraud at the source – before customers and banks are successfully attacked.
Download the Frost & Sullivan 2020 European Behavioral Biometrics Solution for Online Fraud Prevention to understand how several key competitors were evaluated across various technology attributes and future business value drivers. This research will provide you an understanding of the:
Challenges facing the industry in stopping online banking fraud
Decision criteria utilized to determine a winner across technology attributes and future business value drivers
Reasons Buguroo was selected as the clear winner across all determining criteria