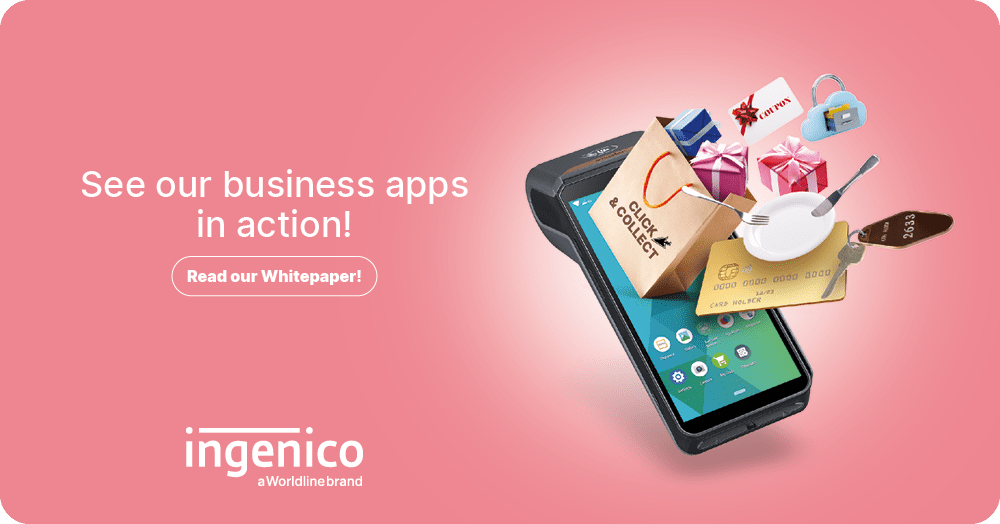 Ingenico has estimated that within the next five years, half of all new payment terminals will be based on the Android operating system. It's an incredible rate of change, but what does it mean, and why is the payment industry moving at pace in this direction?
The advent of Android has unlocked the ability to move beyond proprietary ecosystems. Put simply, modern payment terminals provide an exciting opportunity to dive into the business application economy. By combining apps with the creativity of Fintechs, ISVs, Wallet Operators, and other Business Application Developers, a true differential advantage can be gained, providing new value for merchants.
This whitepaper from Ingenico illuminates the road ahead through our insights, analysis, and case studies, looking at:
How Android's ecosystem enables business innovation
Unlocking the next generation of payment methods
Why Ingenico won't compromise on security
The powerful combination of Android and Cloud
And our new 'as-a-service' licensing and delivery model for Android terminals
Why not join us and shape the future of digital commerce?