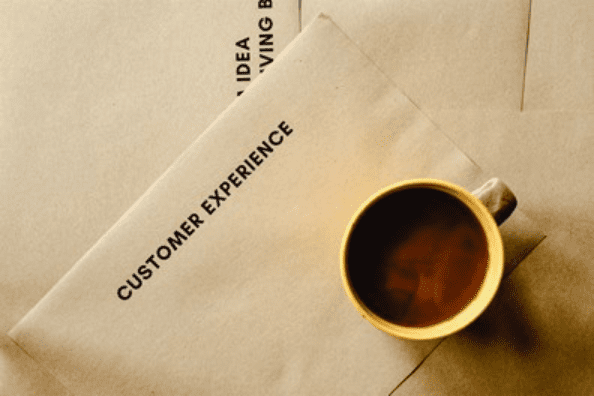 How many times have you changed banks in the last 5 years? If you're anything like me, probably once if not zero… And we're not the only ones, the proportion of current account holders actively considering switching stands at 16%, but that is not to say they will actually do it! Lack of differentiation between products and services means that 20% of Brits still use the same bank that their parents chose for them when they set up their first current account.
The good news? This is all changing! An emergence of 'Fintech' challengers are leading a customer-centric digital disruption and reimagining financial products and services. With their slick and easy onboarding experiences and ruthless optimisation, challengers are bringing down the long standing barriers to switching and stealing customers from established brands. Customer experience, which was once an afterthought in a market focused on prices and rates, is now the secret weapon that will seal the fate of established brands.
So who in the market can we look to if we want to understand how embracing experience can help brands to weather this storm? What should established brands do? And what can we take away and apply to other sectors?
So what is CX in practice? Here's Manifesto's take.
Customer experience is the sum of all the interactions a customer has with your brand, across all channels and products.
Every customer interaction is an opportunity to deliver on your brand promise. Recognising that some experiences are more valuable than others is what High Performance Experience is all about.
So what is a 'valuable experience'? These are the moments that are pivotal to your business success. They may not be the moments you anticipate, but by judging experiences through the lenses of customer need, and business goals; we can arrive at a prioritisation focused on high performance, both for you and your customers.
So strap yourself in and let's take a ride with 3 companies leading the race to customer experience mastery.
JP Morgan 
Let's start with JP Morgan; whose strategic moves show they are going 'nuts' for high performance experience and innovation. Firstly, they have just launched Chase, their UK-based Digital Bank, to offer consumers a new take on current accounts and deliver a consumer-centric experience that rivals fintechs. Centred around consumer needs, Chase provides a host of benefits, including fuss free onboarding and immediate banking, daily rewards on coffee or grocery shopping, cash back options, round up options on spare change and zero fees and charges. To complement this, JP Morgan acquired Nutmeg, one of the most successful digital challengers in the UK's wealth management space.
JP Morgan have successfully mimicked the UX features of fintechs, while leveraging consumer trust in their brand and building in their own unique services. Through innovation and agile thinking they've demonstrated their desire to improve CX for their customers, by making processes more efficient, user-friendly and anticipating their wants and needs, rather than just meeting them.
Tescos Clubcard Pay+
Up next is Tesco's Clubcard Pay+, designed to help people budget and save. Customers can add money to their account, allowing them to isolate grocery spend if they wish by linking their bank account via the Tesco mobile app. Shoppers can also 'save while they shop' through rounding up their spending to the nearest pound, with the difference paid into their Round Up account.
This customer centric approach is not only a clever use case for open banking, but also prioritisation focused on high performance. Whilst this is not the most competitive proposition, with a 0.1% savings rate beaten by most of the market leading savings accounts, Tesco truly put the customer at the centre of this decision, adding value services and eliminating reasons for shoppers to go elsewhere.
American Express
Finally we have American Express and their clever use of personalisation. The payments gateway has developed a data driven approach to personalisation, through the use of Orchestra, their self-built personalisation engine, which they use to shape marketing interactions for every customer in real time across all channels. Customers are presented with carefully curated offers when browsing rewards through the Amex app or website. To enable this, Orchestra is constantly fine tuning recommendations behind the scenes, by matching cardholders with relevant offers at optimal times. For instance, providing local dining options when a customer's flight touches down in London.
Whilst most banks obsess on delivering a frictionless experience, American Express broadened its focus on customer engagement and stickiness through personalisation, allowing it to drive sales and fostering loyalty. A great example of customer centricity and High Performing Experiences coming together to drive mutual value.
Adapting Experiences to Drive Value – Incumbent Banks vs Fintechs
Focusing on the customer is of course vital – but it counts for little if it doesn't convert to sustainable revenue in the long term. So how does CX link with value? In our experience, it needs to paint a holistic picture. CX can certainly be a revenue generating powerhouse, driving barnstorming customer acquisition campaigns and lucrative new cross and upsell opportunities. But it can also supercharge your engagement with customers, enhancing the moments you communicate with them to improve NPS, reduce the cost of service and limit churn. The most forward thinking incumbent banks have cottoned on to this by 'borrowing' features from the neobank world, like in-app card freezing, pin reminders and categorised spend, helping them to keep up with the competition, enhance their NPS scores, reduce churn and drive loyalty.
Conclusion: How we can help
No matter the industry, having the right customer experience is now just as important as having a winning value proposition. In Financial Services, where disruption continues to intensify, it's something that can no longer be ignored. We've looked above at what works, but knowing where to start can be the hardest. That's why we've put together an Experience Economics Mapping to help you get started. We will work with you for a short sharp period, identifying priority experience points and help you plot a course to a more customer-centric, value-led approach to the critical business of experience.
If you would like to learn more how Manifesto can help your business become more customer centric please contact Mark mark@manifestogrowth.com or Jo joanna.levesque@manifestogrowth.com.