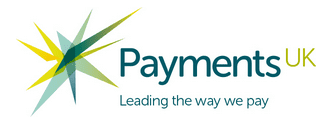 Fewer than one in three people (31%) always check the terms and conditions when sharing their personal information online in return for a service, according to a new poll for Payments UK published today (Wednesday 22 March 2017). This passive approach lags far behind how customers choose to manage their data privacy on social media – half (51%) of people say they always check the privacy settings when sharing information on their social media accounts.
The findings highlight the need to build customer understanding of how their data is used at a time when regulatory and legislative changes are set to transform their options for allowing their personal information to be shared. A range of new payment services are being developed to take advantage of this data revolution that will deliver real benefits for customers, ranging from smarter money management products to faster cheque clearing. Examples are listed in the following table:
Data developments
What it could mean for customers
March 2017: Open data standard for APIs on bank reference and product information.

Smarter ways to find information about local banking services (such as ATMs).
More detailed comparison services for bank products.

End 2017: Launch of Image Clearing System for cheques.

Faster cheque clearing.
Ability to pay in a cheque without needing to visit a branch, e.g. by using a smartphone.

Jan 2018: 
– Introduction of Open Banking API standard in the UK will let customers securely share their payment transaction history.
– Payment Services Directive 2 will make it possible for authorised third parties to offer 'payment initiation services' and "account information services' to customers.

New types of multi-bank 'dashboards' that collate customers' information.
Opening up payments data could yield better deals on utility contracts, gym membership or even supermarket shopping.
The potential to combine with other data (e.g. GPS or social media) to create new products.
Easier ways to move money between accounts.
The ability to securely carry out banking and payments with third party apps.

End 2018: Payment Systems Regulator's (PSR's) timeline for industry to deliver 'Confirmation of payee' for electronic payments.

The ability to check the beneficiary's details are correct (i.e. account name) before confirming a payment – lessening the chance of a customer mistake.

May 2018: The General Data Protection Regulations (GDPR) will apply.

Right to 'data portability' for customers.
End users can request all data held about them; and a 'right to be forgotten'.

2018/2019: EBA Regulatory Technical Standards on Strong Customer Authentication and Secure Communications will apply.

Enhanced customer protection and security through stronger customer authentication.
The research has been undertaken to coincide with the publication of a new report by Payments UK – entitled Changing Payments Landscape – A focus on payments data that looks at key developments in data usage and storage, and the implications for the payment services of the future.
Maurice Cleaves, Chief Executive of Payments UK, said:
"Data is one of the hottest topics in financial services. The debate on its potential, the consequences of its use and ethics of how we deal with it is just getting going. It is also a debate that stretches far beyond the banking industry.

"New ways of storing, sharing and manipulating data have the potential to revolutionise payment services in the UK – offering greater control, convenience and new ways to pay for customers. But it is vital that developments in this area put the customer first – the risks around holding and sharing data do not stand still, so customer confidence and trust will be key. There is also work to be done to ensure changes don't exclude customers who are unwilling or unable to share their data from these new products and services."
The new survey also found broad agreement that the way data is used is changing – almost seven out of ten (68%) people surveyed agree that 'providing personal information is an increasing part of modern life', while a similar number (60%) feel 'there is no alternative than to provide personal information… for services'. However, this is matched by concern about how data is used – eight out of ten (83%) expressed concern that some companies share their personal data with other companies.
In the report Payments UK also highlights the need to make sure customer requirements shape these changes – and the importance of educating customers on what the changes will mean to them. It is clear that this is not just a challenge for the financial industry but for government, regulators and all commercial entities that use and store customer data.
Maurice Cleaves, Chief Executive of Payments UK, continued:
"This next couple of years will fundamentally alter the way that data is used in financial transactions. Decisions will be made about how payment account data is accessed and shared securely, the impact of the new data protection laws, and the delivery of open data. New financial services will be developed and new financial service providers will emerge."
'Changing Payments Landscape – A focus on payments data' is available to download for free from https://www.paymentsuk.org.uk/industry-information/reports