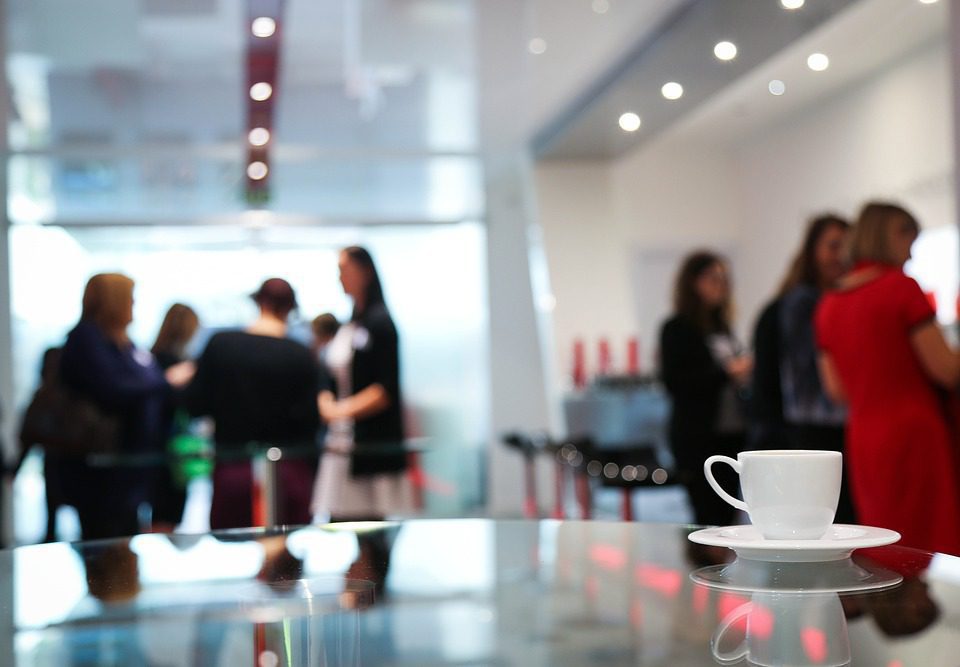 2019 EWPN Annual Conference to take place at Money20/20 Europe in support of 'Rise Up' gender diversity programme
16 October 2018 – Demonstrating its sustained commitment to promoting diversity and inclusion in the Financial Services and FinTech arena, Money20/20 Europe will sponsor the third European Women Payments Network (EWPN) annual conference, continuing the partnership between the two organisations established for this year's EWPN conference. The EWPN 2019 conference will move to the RAI in Amsterdam and take place alongside Money20/20 Europe in June 2019.
"This year we launched our 'Rise Up' programme, which seeks to address the gender imbalance in leadership positions within the Financial Services and FinTech industry", explained Tracey Davies, President of Money20/20. "Bringing EWPN's annual event to the RAI Amsterdam to run alongside Money20/20 Europe will support the aims of both organisations, increasing the reach and the impact we can have on the Financial Services and FinTech industry as we tackle the important issue of diversity and inclusion."
Martha Mghendi-Fisher, Founder of EWPN added, "The EWPN Conference is the only pan-European event specifically focused on encouraging and supporting diversity in FinTech and payments. Partnering with Money20/20 Europe, especially supporting 'Rise Up', will align our activities, helping us to achieve our parallel goals. Continuing our partnership with Money20/20 will also mean we can continue to increase the visibility of EWPN and get even more people involved – both men and women from across the industry – so that we can work together to increase equality and diversity."
Money20/20 is seen globally as the leading event series where the smartest visionaries and innovators from the Payments, FinTech and Financial Services ecosystem come together to connect and create the future of money. Everyone from banks, payments and mobile providers, to retailers, tech giants, start-ups, investors and governments come together to experience original insight, trailblazing enterprise and high-impact networking Money20/20 curates. This year's Money20/20 Europe event took place at the RAI in Amsterdam for the first time, moving from its former home in Copenhagen. The event brought together over 6,000 attendees from more than 2,000 companies and 82 countries.
EWPN will be Money20/20's partner in Europe for the 'Rise Up' programme.  The EWPN annual conference will take place at the RAI Amsterdam during Money20/20 Europe and will bring together speakers from across the industry to explore a diverse range of topics, building on the issues covered at the 2018 conference including open banking, mental health at work, European regulation and women in leadership.
ENDS
For further information please contact:
Wendy Harrison/Lucy Wright – Harrison Sadler
T: 0208 977 9132
Notes to Editors
About EWPN:
The European Women Payments Network (EWPN), is focused on championing the skills and expertise of women in the burgeoning FinTech and payments sectors.  In particular, through mentorship, leadership programmes, networking events and workshops, EWPN is providing the opportunity for women to learn, network, share and celebrate their achievements
About Money20/20:
Founded in 2011, Money20/20 creates destination events where the most innovative people in payments, fintech and the broader financial services industry connect. Famed for their high-impact networking, the USA (October), Europe (June) and Asia (May) editions are widely considered unmissable by the industry they serve. Money20/20 is the space where the industry's smartest visionaries and innovators come together to create the future of money.
Money20/20 is an Ascential event. www.money2020.com
About Ascential plc
Ascential is a specialist, global, information company that helps the world's most ambitious businesses win in the digital economy. Our information, insights, connections, data and digital tools solve customer problems in three disciplines:
• PRODUCT DESIGN via global trend forecasting service WGSN;
• MARKETING via global benchmark for creative excellence and effectiveness Cannes Lions and strategic advisory firm MediaLink; and
• SALES via retail and eCommerce strategy and analytics products from One Click Retail, Clavis Insight and Planet Retail RNG, the world's premier payments and Fin Tech congress Money20/20, global retail industry summit World Retail Congress and Retail Week.
Ascential also powers political, construction and environmental intelligence brands DeHavilland, Glenigan and Groundsure.
www.ascential.com