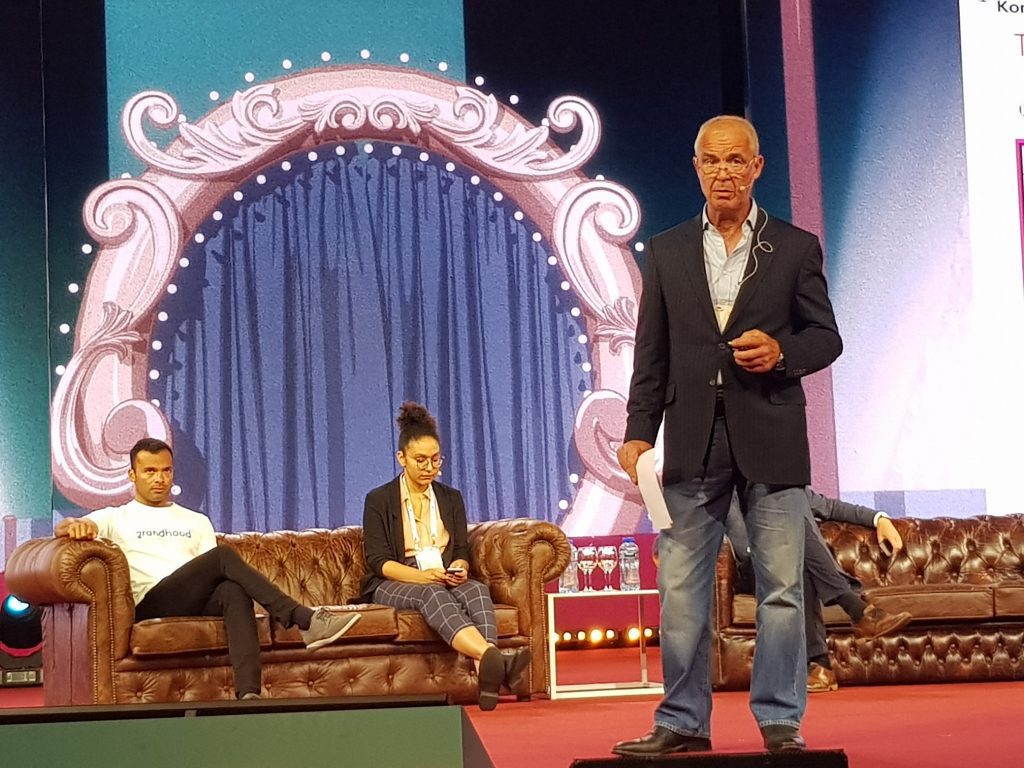 And announces the appointment of Leeroy Pye (Group CCO Nitecrest & CEO at TagNitecrest) as Advisory Board Member
Konsentus, a RegTech company which facilitates checking the regulatory status and eIDAS Seal Certificates of Third Party Providers, along with the issuing of access tokens to enable
FIs to be PSD2 open banking compliant is pleased to announce that at Money2020 Europe it made the finals of the Startup pitch.
Having been selected from hundreds of applicants to be one of the 100 Money2020 Startup Academy companies they were then selected to be one of only 10 companies to present on stage.  Again, winning through this they were selected as one of the three companies to present on the main 'Big Top' stage to several thousand industry veterans.
Brendan Jones, Co-Founder & Chief Commercial Officer commented "This was our first pitch contest and to be a finalist and judged by some leading VCs was great re-enforcement for the proposition we have created', he added 'Overall Money2020 was amazing for us with over 15 strategic reseller partners expressing an interest in taking the solution along with a number of direct clients'.
Konsentus has also announced the appointment of Leeroy Pye, Group CCO (Nitecrest), CEO at  TagNitecrest to its advisory board joining Nick Caplan, Chairman of UK Faster Payments.
Leeroy stated: "Konsentus have a unique proposition in the market to FIs to help them comply with PSD2 open banking; and having got to know the team through the Payments Association it was fantastic to join the advisory board."
Contact:
+44 (0) 7712 079307
About Konsentus:
Konsentus is a RegTech company that was established to provide consent & preference management services to financial institutions so that they can comply with PSD2 and open banking.  Konsentus issue the consent management tokens on behalf of financial institutions through a SaaS platform, enabling them to comply with EU regulation and provide open banking services to their customers, confident in the knowledge that they are only providing data to Third Party Providers (TPPs) who are regulated, and have the customers "explicit" consent to use their data.
The company was founded by three Financial Service industry veterans seeking to deliver a simple and easy way FIs can comply with the new PSD2 regulations for open access.
Headquartered in the UK, just outside of London our team of professionals are creating a world class solution for every FI in Europe.  We are delivering this through utilizing the best in open standards, coupled with unique solutions and most of all a belief that we can deliver for clients a cost-effective solution to their regulatory requirements.