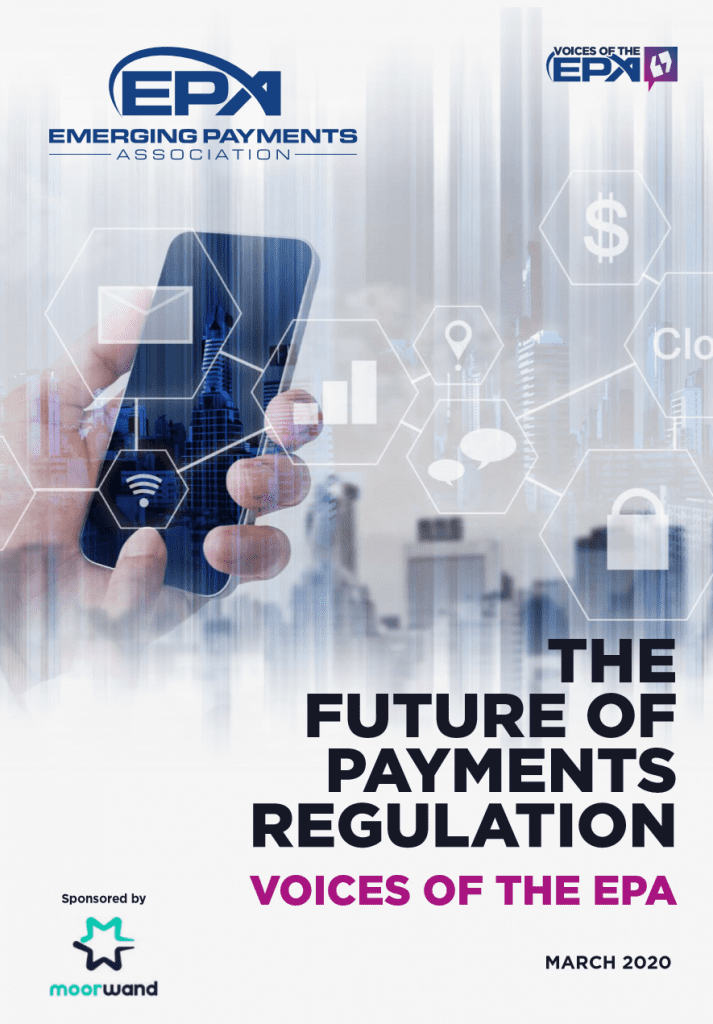 Payments Association publishes collaborative report to debate payments regulation ahead of PSD3
London, United Kingdom – 12th March 2020 – The The Payments Association, which celebrates collaboration and innovation within new and existing finance companies, has published its first report to address the issues from the second Payment Services Directive (PSD2).
The report, made up of six contributed articles from leading industry figures, also gives practical feedback for the next iteration of the directive. The paper has been launched in response to growing frustrations within the payments industry regarding  Payment Service Providers' (PSPs) inability to keep up with the ever-evolving legislation laid out by regulatory bodies.
The guidance comes at the right time, following the extension of PSD2 implementation deadlines and uncertainty over Brexit. It calls for a clear re-examination of regulation issues facing Payments Association members and the wider payment industry to be carried out.
The report entitled 'The Future of Payments Regulation: Voices of the Payments Association', supported by Moorwand, consists of six articles from some of the leading industry minds, that make up the Payments Association's Project Regulator. They take aim at PSD2 and look ahead to the future of the payments industry, calling for change and consideration before PSD3.
Through this e-book, Modulr, fscom, Moorwand, Okay, Northey Point, Locke Lord and Kemp Little have united as 'voices of the Payments Association' to present their own ideas on what the future of payments regulation should look like. The report delves into the following key topics:
Should the UK adopt a PSD3 or chart its own course?
Pulling the plug on e-money
Safeguarding the customers' money
Unlocking Strong Customer Authentication (SCA)
Changing the focus of open banking risk for data
Education: the 'secret sauce' for the successful implementation of payments regulation
Alison Donnelly, Director at fscom, said: "While the second Payment Services Directive (PSD2) is still in the final throes of implementation, it's clear to us that now is the right time to begin considering the changes that could, and should, be made to continue to improve and enhance our payment services market."
She added: "These articles represent some of the voices of the Payments Association and we're putting our opinions forward to spark debate. We look forward to continuing this discussion in the months ahead as we tackle the serious issues of how regulation should be framed to meet the needs of consumers and the industry."
Tony Craddock, Director General of the The Payments Association, said: ""
The report is the starting point of the conversation around payments regulation, and the Payments Association will be welcoming new contributors in the coming months. The Payments Association recognises the important work of the Financial Condusct Authority (FCA) and will continue to champion the concerns of its members to encourage positive action towards compliance in the years ahead to enhance our payment services market.
For more information about the new report, please visit: https://www.emergingpayments.org/ or you can speak directly to the Payments Association at: info@emergingpayments.org