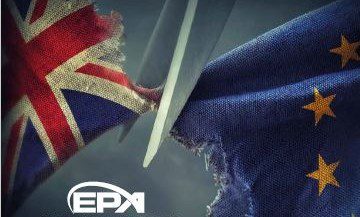 The Payments Association releases analysis of post-Brexit options for FinTech growth beyond 2019
Leading payments community joins Peter Howitt of Ramparts European Law Firm
and David Parker, Polymath Consulting, to review the best countries in which to do business should the UK lose its passporting rights
London, UK. Thursday 12 January 2017. The The Payments Association (Payments Association), the UK's leading payments community, is today releasing a new report, Passport to the Future, analysing and recommending the best options available to UK-based FinTech companies, should they lose their EU passporting rights following the UK's imminent exit from the European Union.
The Payments Association and its 100+ members are looking to actively support the government in making the case for why UK companies should receive the same, or equivalent, rights to do business across the EEA as they do at present. To download a full copy of the report, click here.
The UK is likely to leave the EU in 2019 and may lose its passporting rights to the European single market. Without such rights or equivalents, many FinTech companies may simply be unable to deliver products and services across the European Economic Area (EEA). The FCA's own figures state that UK companies have 336,421 passports held by 5,500 UK registered companies.
Tony Craddock, Director General of the Payments Association, said: "Any restriction on passporting rights will be a major disaster for the UK economy and the Payments/Fintech sectors. Over 90% of Payments Association members told us that the preservation of passporting should be a high priority in the government's negotiations and that passporting is important to the continued growth of FinTech in the UK market.
"Companies may need to seek to replace their EU trade with exports to non-EU countries, which is why we have set up Project International Trade, supported by Boris Johnson, Secretary of State for Foreign and Commonwealth Affairs, to create corridors of trade with non-EU markets."
The Payments Association's new report reviews the merits of UK's organisations moving business to other EU countries, providing a deep dive analysis on the six strongest nations based on multiple licencing, legal, jurisdictional, reputational and practical considerations.
The report notes that the UK remains by far the best jurisdiction in which to be a regulated payment company currently, but provides an in-depth analysis on the merits of the six best-placed alternatives for UK FinTech, should passporting rights be removed. The six are Cyprus, Denmark, Ireland, Luxembourg, Malta, Sweden.
Peter Howitt, Founder of Ramparts, commented: "There are significant potential consequences of the UK falling outside of the EEA, including: the impact on current MasterCard and Visa principal membership rights and licence requirements, whether we will be within or outside of the SPayments Association area, and whether the UK will have equivalent status for AML, data protection and more."
The UK FinTech industry leads the world, employing over 60,000 professionals and contributing £6 billion to the UK treasury as part of a wider financial services sector employing almost 2 million people and contributing 10% of the UK GDP.
[button color="accent-color" hover_text_color_override="#fff" url="https://emergingpayments.org/portfolio/project-europe/" text="Read the full report here" color_override=""]
About the authors
The Payments Association
The Payments Association is a thriving community of payments professionals whose goals are to strengthen and expand the payments industry to benefit all stakeholders. Since 2004 we have been instrumental in helping to connect the eco-system, encourage innovation and deliver profitable business growth.
We achieve this by shaping a comprehensive programme of activities for over 100 member companies with help from our independent board, which addresses key issues impacting the industry. These include conferences, seminars, award ceremonies, critical industry projects and lobbying activities.
For more information, contact:
Ana Giese, Marketing Manager, ana.geise@emergingpayments.org
www.emergingpayments.org
info@emergingpayments.org
Twitter: @Payments Associationssoc and @tonycraddock
Ramparts
Ramparts is a European law firm based in Gibraltar and in the UK. It specialises in UK, Gibraltar and EU-wide legal, commercial and regulatory issues. Ramparts provides support in the financial services (e-payments & cryptocurrency, blockchain, finance & funds), electronic commerce (including for e-merchants and e-gambling operators) and technology sectors. Its clients include individual entrepreneurs, early stage and growth innovation companies as well as major publicly listed multinationals.
For more information, contact:
www.ramparts.eu
peterhowitt@ramparts.eu
Twitter: @ramparts_law
Polymath Consulting Ltd
Polymath Consulting work across e-money and emerging payments supporting companies in Europe, Africa and the Middle East. It provides consulting support covering: proposition development, market entry strategy, risk and fraud review, project management and card implementation along with RFP management to BIN sponsors, processors and programme managers.
For more information, contact:
www.polymathconsulting.com
davidparker@polymathconsulting.com
Twitter: @davidpolymath