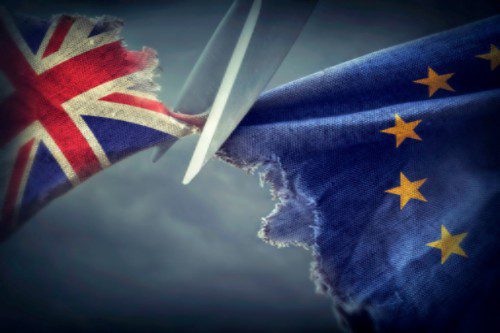 UK's leading PayTech community brings together six regulators from across the EU, to discuss which Home State is right for businesses post-Brexit, should passporting no longer be possible.
London, UK. July 2017. The UK's leading payments influencer community, the The Payments Association (Payments Association), has today announced an event to be held on 3rd October at K&L Gates, St. Pauls, London, entitled Passport to the Regulators.  The event will bring together for the first time six regulators from across the EU to present to the UK Fintech industry options on where they could be regulated should regulatory passporting not be possible post a UK Brexit.
This one day event will consist of keynote presentations and Q&As from the following six EU regulators:
Cyprus
Denmark
Lithuania
Luxembourg
Malta
Spain
This FinTech event follows the Payments Association's widely-lauded 'Passport to the Future' report (launched in January 2017), which reviewed 15 countries and analysed the six most viable options for companies seeking to become authorised in the EEA post-Brexit. Regulators will present their alternative Home States for regulated entities, should full passporting from the UK no longer be possible.
Tony Craddock, Director General of the Payments Association, commented, "Whilst the Payments Association fully supports and hopes the UK government addresses successfully the issue of passporting, our members and the wider FinTech community need to start exploring options.  This event provides the unique opportunity to tap into the insight of some of Europe's most innovative regulators, who will present the process, options, costs and timelines for obtaining licences within their jurisdiction. Attendees will have a unique opportunity to ask regulators burning questions about their specific situation, compare 'Home State' options and take the first steps in identifying the right future home market regulator."
David Parker, Payments Association Ambassador and co-author of the Passport to the Future report, added: "Uncertainty abounds whenever Brexit is mentioned in relation to business. Although negotiations between the UK and the EU have begun, we are still some way off clarification on how passporting rights will be affected. For FinTech companies that need to be regulated across Europe they need to start considering options now. The process to become regulated in some markets can take up to a year.   We want to help them identify and plan alternative Home State licences that will enable them to proceed with greater confidence in the years ahead."
Passport to the Regulators will be particularly valuable for those involved in legal, regulatory, policy, economics, business development, strategy and compliance roles. Delegates will be able to identify the best home market regulator for their organisation. To attend or enquire about sponsoring the event, visit emergingpayments.org/events/passport-to-the-regulators/.
[button color="accent-color" hover_text_color_override="#fff" url="https://emergingpayments.org/events/passport-to-the-regulators/" text="Book your Place" color_override=""]
[button color="accent-color" hover_text_color_override="#fff" url="https://emergingpayments.org/wp-content/uploads/2017/07/EPA-165-Sponsorship-Passport-to-Regulators-PR.pdf" text="Download Sponsorship Pack" color_override=""]
[button color="accent-color" hover_text_color_override="#fff" url="https://emergingpayments.org/white-papers/" text="Download Passport to the Future report" color_override=""]