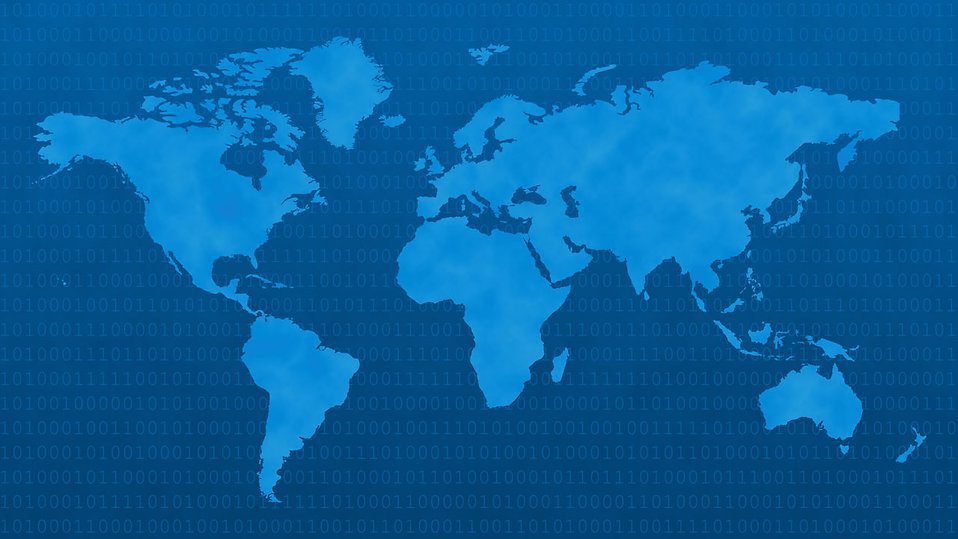 UK's leading payments community lobbied for new ministerial role to end financial exclusion
London, UK. 19th June 2017. The Payments Association, the UK's leading payments community, today commends the UK government for the appointment of Guy Opperman as the UK's first Minister for Financial Inclusion.
Over the last year, the Payments Association has lobbied parliament and peers in the House of Lords with strong recommendation to the government for a Minister for Financial Inclusion to promote greater access to sustainable financial services for every citizen. Responding to the news that Guy Opperman has been named as parliamentary under-secretary for pensions and financial inclusion following the post-election reshuffle, the Payments Association's Project Inclusion taskforce is pleased its extensive lobbying efforts and recommendations have been taken on board.
"This is a superb step forward for the consistency of policy execution and the reformation of the welfare state that affects millions of lives across our country," added Tony Craddock, Director General of the Payments Association. "We see the opportunity to combine affordable credit alongside an e-money transactional account to be the next big step in delivering on the UK's need for greater financial inclusion."
Currently there are around 1,700,000 adults in the UK without a bank account, either through lack of access or due to poor credit.
"We are delighted with the appointment and look forward to working with Mr Opperman to support addressing the challenges that millions of people face every day in accessing inclusive financial services," said Neil Harris, Financial Inclusion Project Chair at the Payments Association. "Together with our membership and extended network, the The Payments Association represents hundreds of FinTech organisations who offer the latest innovations in technology, budgeting and financial reward solutions. The Project Inclusion taskforce is uniquely placed to work with government to help execute policy, whilst offering choice and access to sustainable financial products that ensure that the benefit pound goes further."
Payments Association members actively support UK government initiatives in social welfare reform, as well as offering financial products to individuals who are underserved or overcharged by the mainstream. To find out more, or to join the Payments Association community, contact info@emergingpayments.org.
About the The Payments Association
The Payments Association is a community comprising the UK's most progressive and collaborative payments companies. The Payments Association helps them influence the payments landscape and collaborate with those operating in it, whether they are buyers, sellers or partners. Operating since 2004, the Payments Association now has over 110 member companies, has the support of UK government agencies, and regularly communicates with regulatory bodies to help advance payments innovation. The Payments Association is led by an independent Advisory Board and has the support of Benefactors such as MasterCard and Kompli Global.
Twitter: @Payments Associationssoc
LinkedIn: The Payments Association
Notes to editors:
Lobbying Letter (sent to Lord Bird, Caroline Noakes on 17th May):
By way of introduction, the The Payments Association is the UK's largest community of innovative PayTech companies, whose goals are to strengthen and expand the payments eco-system. The Payments Association consists of thousands of members from all sectors of the payments chain; including payments schemes, banks and issuers, merchant acquirers, payment service providers and retailers to name a few. A number of these companies are now collaborating under the Project Inclusion working group to focus on delivering technology that addresses the challenges around financial inclusion. With our members leading innovation in FinTech, Project Inclusion is uniquely placed to provide a range of technological platforms to deliver scalable and sustainable financial services, whilst offering the users choice, visibility and control of their budgets and spend.
Earlier this year, Theresa May spoke of changing Britain for the better, with a shared society in which wealth and opportunity were not the preserve of an elite. We believe that access to better financial services that help people control spend is pivotal to this mandate. We feel strongly that financial inclusion is essential for anyone wanting to participate fairly and fully in everyday life. Without access to appropriate mainstream financial services, people pay more for goods and services and have less choice. The impact of exclusion is not just financial and it does not just affect the disadvantaged and low-income segments of society. It affects all segments, all ages and touches on education, employment, health, housing, and overall well-being and, with c1.7m adults in the UK without a bank account, this problem doesn't look like it will disappear anytime soon without concerted efforts.
We believe that there is an alternative, more efficient, cost effective set of solutions with a greater reach than the current instruments to disburse Universal Credit payments. We believe that we have the platforms to support electronic payment facilities such as Direct Debits, Faster Payments and Standing Orders. Working with a broad selection of companies across the payments value chain Project Inclusion is in an ideal position to focus on that alternative solution however, we do recognise that financial inclusion is much broader than the need for a new breed of payment instruments. We strongly agree with the Financial Inclusion Commission and ask that you appoint a Minister for Financial Inclusion.
The Project Inclusion team meet on a regular basis and we are currently scheduling a round table with the Department of Work and Pensions to showcase some of our members and their technology that is available today.
We ask that you create a Minister for Financial Inclusion within your party manifesto, to ensure that there is a clear mandate of responsibility and accountability to lead and drive progress.
We would also welcome the opportunity to showcase the work at the The Payments Association, including Project Inclusion and other such projects aimed at improving lives.