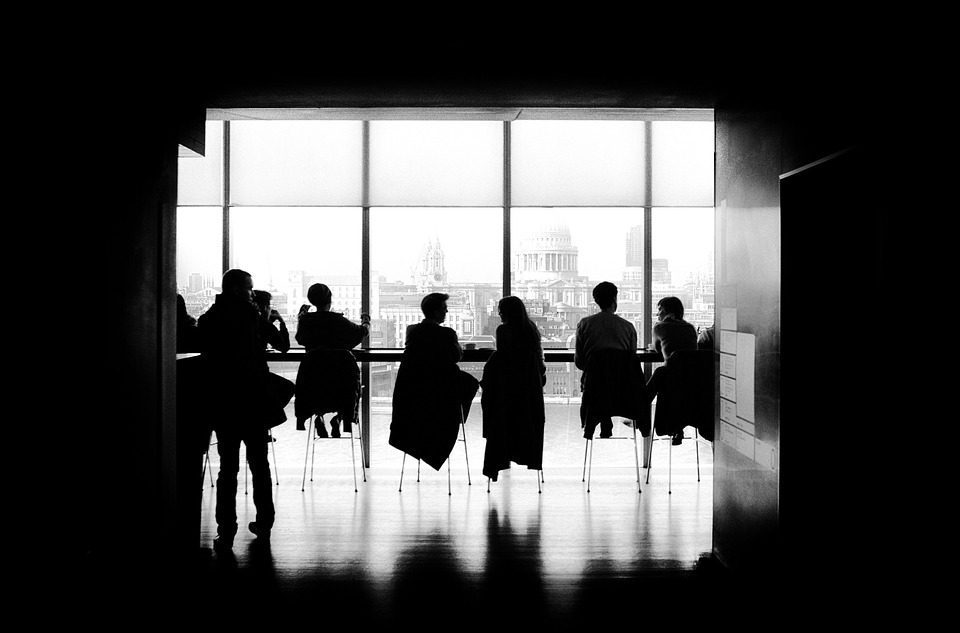 Payment leaders from, FLEETCOR, NatWest, Starling Bank and Token are elected to join the The Payments Association Advisory Board.

London, UK. December 2019. To usher in the new year, the The Payments Association (Payments Association) is delighted to announce the addition of four payments leaders to its Advisory Board. This board is now composed of 16 experienced C-level executives from leading payments companies who all want to change the payments industry and ensure a profitable, sustainable payments ecosystem.
Advisory Board members are nominated and elected to the board based upon their ability to lead and influence the payments industry, their experience, and their seniority in their company. They are voted into this role by Payments Association members through a democratic vote. After an extensive nominating and voting process, the following four were selected from 14 candidates to join the existing Advisory Board in January 2019:
Alan King, President at FLEETCOR
Marion King, Director of Payments at NatWest
Julian Sawyer, Chief Operating Officer at Starling Bank
Huw Davies, Chief Commercial Officer at Token
The Board also includes senior representation from Paysafe, Modulr, Kompli-Global, Mastercard, Global Processing Services, and Banking Circle. Advisory Board members contribute new ideas and views relating to the strategy and priorities of the Payments Association, endorse the Payments Association's brand and outputs to industry stakeholders, support Payments Association projects with mentorship and guidance, and strive to drive innovation and shape the industry landscape for the better.
The Advisory Board's purpose is to leverage the passion, talent, and expertise of the UK's PayTech industry to help advance payments innovation. The board collaborates to identify common issues faced by the industry and Payments Association members, determine effective and feasible solutions, and influence relevant regulatory bodies by speaking with a common, unified voice.
In conjunction with that, both John Davies and Myles Stephenson have been appointed as Deputy Chairs to the Advisory Board, replacing Rich Wagner who has served as both Chair and Deputy Chair of the Advisory Board during his term. John and Myles will be supporting the incumbent Advisory Board Chair Andrea Dunlop for the next year.
Andrea Dunlop said, "I am delighted to start my second term of chairing the Payments Association Advisory Board. 2018 has been an exciting year with great initiatives and achievements. I am looking forward to continuing the good work with our inspirational board and community members at this exciting time of regulatory changes."
Tony Craddock, Director General of the The Payments Association, commented, "I'm delighted to see that both FinTechs and banks have joined the Advisory Board in 2019 to help lead the payments industry. It shows that the Payments Association represents the entire payments ecosystem, driving change that benefits players of all shapes and sizes, and that our ethos of collaboration is being embraced."
The Payments Association has eight projects mentored and led by the members of the Advisory Board. These project teams are composed of over 100 volunteers from our member companies, who drive change in the industry through the actions of these projects:
Project Banking Access represents non-bank PSPs when becoming Third Party Providers under PSD2, supports the adoption of single, global, interoperable Open Banking Standards by the payments ecosystem, and raises awareness of the treat to bank accounts for PayTechs due to de-risking
Project Financial Crime delivers community-driven solutions to address the problems posed by digital and financial criminal activity, and positions the Payments Association and its members as leaders in tackling financial crime
Project Futures provides insight and thought leadership on the implementation, adoption, and scalability of innovation and technology, while firmly positioning the EPayments Association and its members on the cutting-edge of payments
Project Inclusion works with local and central government to promote the adoption of new PayTech innovations and solutions that reduce financial exclusion and the poverty premium
Project International Trade encourages trade between Payments Association members and organisations that use payments outside the UK, stimulates the adoption of new payments products and services in emerging markets, and supports the growth of early stage PayTech companies around the world
Project Regulator engages regulatory bodies to promote and champion the concerns of Payments Association members and drive change through the development of a fairer regulatory landscape for payments companies
Project Retail enables retailers to take advantage of the latest payments innovations in order to keep pace with rising customer expectations, reduce basket abandonment and increase share of wallet and customer lifetime value
Project Women in PayTech provides a supportive community of mentors, connections and information to drive gender balance within the payments industry at every level
In 2019, the Payments Association Advisory Board will be shaping the Payments Association's strategy across its policy initiatives, with particular focus on addressing financial exclusion through the launch of an accreditation service that recognises financially inclusive products – titled 'Inclusion Signpost'. The Payments Association will also drive industry-led activity and information sharing to reduce financial crime, with a whitepaper detailing the recommendations from the payments industry.
-Ends-
About the The Payments Association
The Payments Association connects the payments ecosystem, encourages innovation and drives profitable business growth. Our goals are to strengthen and expand the payments industry to benefit all stakeholders.
We achieve this by shaping a comprehensive programme of activities for our members with help from an independent board, which addresses key issues impacting the industry.
These include:
§  Annual events programme

§  Award ceremony

§  Leading industry projects

§  Lobbying activities

§  Training and development

§  Reports and white papers
The Payments Association is over 130 members strong and growing. Our members come from across the payments value chain; including payments schemes, banks and issuers, merchant acquirers, PSPs, retailers, and more. These companies come together, from across the UK and internationally, to join our association, collaborate, and speak with a unified voice.
Want to find out more about membership?
Get in touch with Keri to find out more about becoming a member: keri.farrell@emergingpayments.org