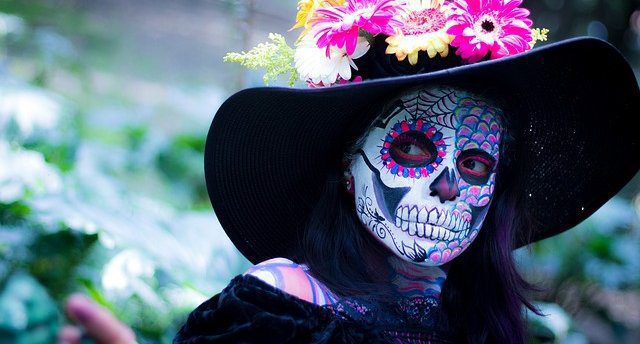 "Change brings opportunity", or so the saying goes. If we believe this to be true, and I personally do, then Brexit is the most exciting opportunity of the decade for British companies. Especially for those companies operating in the payments ecosystem where opportunities in emerging markets are untapped and markets are ripe. Innovative, leading-edge PayTech companies are poised to be able to take advantage of these opportunities if they are just willing to embrace change and see new perspectives.
Let's take Mexico for example. It's the 11th largest economy in the world and is macro-economically stable. It has a population of 120 million, 80 million of whom are adults with smartphones (75 million smartphones). Despite this, 60 million are unbanked or underserved by formal financial services. As adults are becoming increasingly digitally savvy, they are demanding peer-to-peer payments, smartphone bank account openings, etc.
I did not want to miss out on this opportunity, so 6 months ago I incorporated a Mexican subsidiary into my UK-based company: New Finance LTD. Our solution, Tander, is an app that allows users to micro-save and obtain immediate micro-loans. It is the perfect mobile solution for banks to engage with segments of the population that were out of their reach previously. We are now in beta tests with the largest Microfinance bank in Latin America, Compartamos Banco, and with Transfer, the largest mobile payments operator in the country…in a space of just 6 months!
Any FinTech or PayTech company should dive into these types of opportunities and the moment to do it is now.
This is why the The Payments Association decided to create "Project International Trade". A project which I am proud to support and be a part of.
The Payments Association's Project International Trade promotes trade and investment between the UK and non-EU countries. It forms trade links between UK payments companies and political institutions and financial services organisations in Mexico, Canada, USA, China CEE and India
It also encourages members to use those links to export more and secure more investment in UK PayTech companies.
There are three parts to the strategy:
1.    Promote awareness and enable education
Create a program of local and national events through partnerships with government departments (UKTI, Project Innovate, CBI), trade associations and client stakeholders
Create a platform for knowledge-sharing to enable better communication and exchange of business opportunities
Understand changing regulation and encourage a post-EU equivalence to passporting outside the EU
2.    Network across borders through industry associations and public bodies
Establish framework to support connections of operators interested in export/import arrangements
Establish relationships with trade associations and public bodies in emerging markets to develop a working framework to support the payments industry cross-border
Respond to relevant white papers/consultations
Develop stronger ties with associations in emerging markets
3.    Encourage exports
Stimulate export of technology, services and platforms from Payments Association members to emerging markets outside the EU by helping them find buyers
Develop a match-making service to fit Payments Association members with buyers
Project international Trade, composed of 12 volunteers, is led by Kevin McAdam from Allpay and mentored by Suresh Vaghjiani from Global Processing Services.
The Achievements of Project International Trade
1.    Starting in China
Project International Trade was proud to lead a delegation of 3 payments companies to develop trade links and business partnerships between UK-based PayTech companies and Chinese investors and financial services organisation. This five-day event, as part of the China Start program, led the delegation to meet investors from Beijing, Shanghai, Shenzhen, and Hong Kong to allow participants to visit successful companies and gain knowledge from talks, led by the elite of Beijing's Silicon Valley, that helped to develop their China network and understanding of the market.
2.    Launching an Eastern European conference
The Project International Trade team is delighted to launch the first digital finance and FinTech event in Central and Eastern Europe; a market with 117 million users and valued at an estimated €2.5 billion. This event, xCEEd, will introduce banks, insurers, regulators, telcos and retailers from the region with UK's FinTech pioneers – each at the cutting edge of digital transformation in UK banking – to provide a blueprint to the central and Eastern European of how to plan and execute digital transformation projects. This three-day event is a mix of keynote sessions from UK leading banks, insight from regulators, interactive panel debates and live demonstrations from UK's hottest FinTech start-up, covering a range of topics; from user experience to AI and Blockchain.
3.    Launching a UK PayTech Pavilion in Mexico
Suresh Vaghjiani, Managing Director at Global Processing Services and Project Mentor of Project International Trade, will be meeting with government officials from the Ministry of Foreign Affairs in Mexico City to discuss how we can forge stronger trade links between the UK and Mexico and bring UK PayTech's cutting edge innovations to the Mexican market.
We are also hosting a pavilion at PayExpo Americas in Mexico City – an opportunity for Payments Association members to develop their footprint in the LATAM region. The event will be the annual discussion point for the entire LATAM payments community; bringing together Central banks, retail banks, retailers, government representatives, MFIs, NGOs, Transport Operators and technology suppliers from across the continent.
4.    Forming South African partnerships
There is enthusiasm from South Africa for the Payments Association to help in solving the financial inclusion problems of the African continent. Several companies have reached out to the Payments Association for support.
5.    Securing support from the Civil Service and Westminster
Since its inception, the Project International Trade team has developed strong relationships with senior personnel across DIT. Through this collaboration, Project International Trade has procured investment and involvement from the DIT in the project's activities in Serbia and Mexico, as well as the endorsement of Project International Trade from several senior departmental figures.