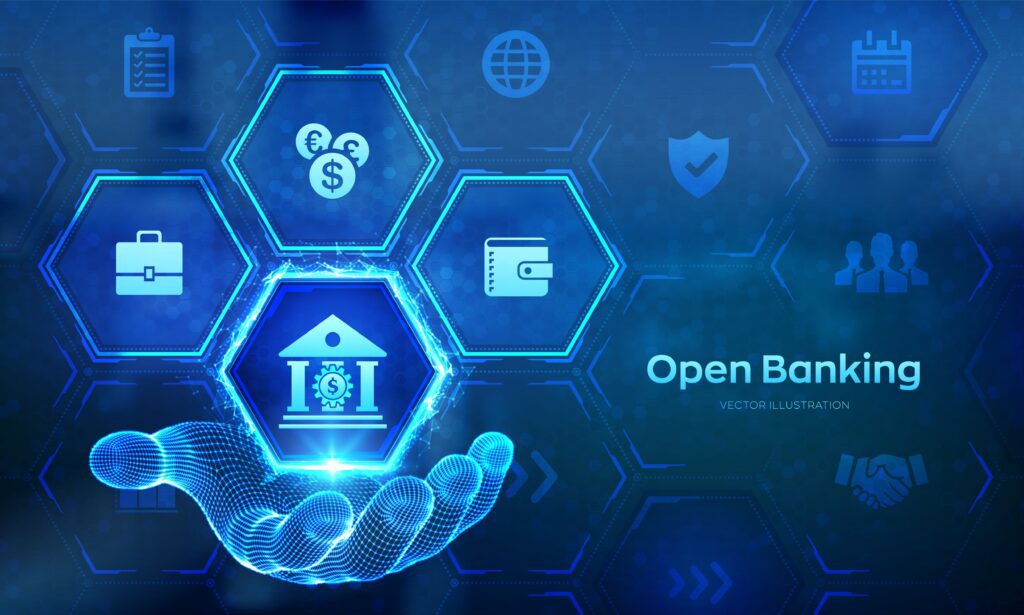 Open banking can address customer pain points from bill paying to shop checkouts, but consumers need reassurance to use it with confidence, says Holly Coventry, vice president, international open banking payments at American Express.
Since its introduction in 2018, open banking has seen rapid adoption. Between January and June 2023 alone, 21.26 million people have made an open banking payment in the UK, and earlier this year, the milestone of 7 million active small and medium-sized enterprises (SMEs) and consumer users was achieved.
Whilst growth and awareness are on a strong upward trajectory, these figures indicate that less than 10% of the UK population has actively engaged with open banking — representing significant untapped potential.
As an innovator in the open banking space though our Pay with Bank transfer solution, American Express conducted research earlier this year to understand what could be holding consumers back from using the technology, whilst exploring their frustrations with more established payments methods and processes. Here's what we found:
Consumers want more control, ease, speed and visibility
We surveyed 2,000 consumers that are active users of mobile banking, asking them about their approach to online purchases and financial management.
Seven in 10 (69%) said they don't want to waste time entering unnecessary details when shopping online, and 61% said they would like greater control and visibility over their finances when making payments.
Over a third (36%) said they had been prevented from buying online because the payment process either took too long or the website timed out, and almost a fifth (18%) said they abandoned their cart if they didn't have their card details to hand – problems which open banking payments can easily solve.
Trying new payment methods prompts hesitancy
Despite clear frustrations with existing payment methods, and an apparent appetite for the benefits that open banking brings, there was a revealing hesitancy around trying new ways to pay; while 36% expressed confidence, almost a quarter (24%) said they feel concerned and prefer to wait until payment methods are more widely used before trying them themselves, and a further 11% admitted they feel confused and don't know where to start.
Guidance and instructions on how to use new payment methods were welcomed by two-fifths (40%) of respondents who said they would benefit from step-by-step instructions, videos, or an online guide to help them through the process.
Security the top motivator for adoption
Security was revealed as a key motivator for open banking adoption and usage, with two-fifths (41%) saying they would pay for purchases using open banking if it was more secure than other methods. A significant 88% also agreed that security is very important to them when shopping online.
The data also revealed a receptiveness to speedier payments too, with almost a quarter (23%) saying they would use open banking payments if it meant they didn't need to enter card details, and a fifth saying they would pay this way if it meant a quicker process.
The ability to view a bank balance in real time before a transaction is processed is often cited as a key benefit of open banking payments, yet fewer than one-fifth (17%) of respondents said this would motivate them to use it, indicating a possible lack of awareness of this as an existing key feature.
Clear opportunity to improve understanding
Our research has shown that consumers want speed, security and convenience when it comes to payments, and many say they would be willing to try open banking payments if they delivered these benefits – seemingly unaware that they already do. This should be considered an opportunity to better educate consumers on exactly how open banking can address their payment pain points.
The growth trajectory for open banking remains strong, and consumer adoption will likely remain on an upward curve, particularly in line with new choices and product options continuing to enter the market.
However, our research found a significant proportion (32%) who claimed that nothing would convince them to try open banking. For those consumers who remain unconvinced, knowledge is power, and there is obvious scope to build on consumer understanding and increase their trust in open banking products.
Providers should see this as an opportunity to connect consumers with the benefits they are demanding, whilst driving open banking payments more rapidly towards true widespread adoption. The industry must come together to drive consumer trust and engagement with open banking, to unlock its huge potential.