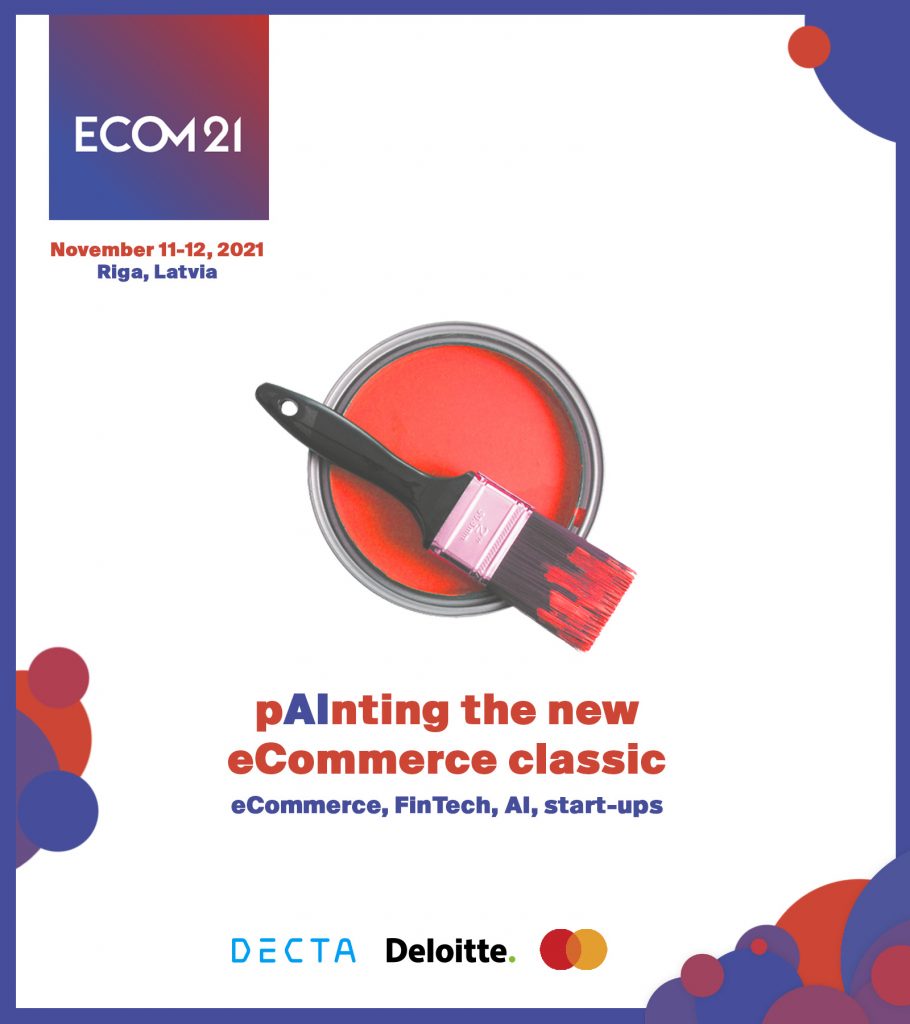 We are thrilled to share that one of our Payments Association members DECTA, in cooperation with Deloitte, is organizing an eCommerce and AI event ECOM21! The event will take place on 11-12 November 2021 in Riga.
During the first day, you will have the opportunity to meet such professionals as Mastercard, Accuity, Nordigen, Bank of Lithuania, Joom and many more. Additionally, this year at the IT Corner, all attendees will have the opportunity to learn about and try innovative technological inventions. Besides the main partner PaymentConf., the IT stage will gather professionals that will share the latest advancements from compliance and technology industries, provide DEMO cases along with the opportunity to test different solutions.
Furthermore, all visitors will be able to hear and take part in start-up pitches, which will be assessed by no other than Startup Wise Guys team to determine which lucky start-up will be awarded the opportunity to go on the big stage.
The second day will be fully dedicated to hands-on workshops. The lead of the ECOM21 workshops will be the experienced risk and security industry players, and they will share valuable solutions and suggestions to improve your business processes. Get acquainted with the program on the ECOM21 website – https://ecom21.com/en/program
There are loads of interesting things brewing for you, stay tuned for updates on ECOM21 LinkedIn and Facebook pages. And do not forget to grab your ticket to join the exciting conference in November. ­­