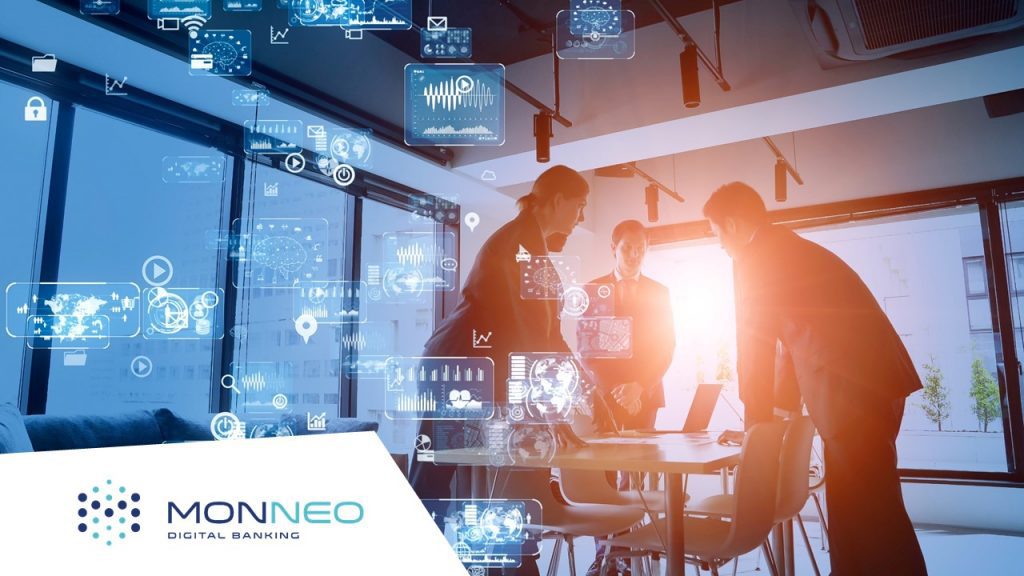 The year 2020 saw many of the innovations and prognostications of analysts come true as contactless payments and digital banking solutions drove the field of Fintech innovations. Looking ahead, however, 2021 could be the year that consolidates much of this growth and prepares the economy for the next stage of digitization.
We at Monneo have identified five major trends that we think are driving the Fintech innovations in digital banking, in 2021 and beyond:
Overcoming Boundaries and Barriers
Fintech innovations are making the vaunted notion of borderless payments and truly international commerce a reality. And it isn't hard to see evidence of this. From eCommerce to the gig economy and even investing, digital banking is bringing together disparate and varied markets into a fusion that is both filled with opportunities for growth.
Broadening the World of Investment
The ability of digital banking to bring traditional retail investing to a wider audience is now expanding to other areas of Wall Street including real-estate development projects and even IPO participation, among others.
This broadening of the field of investment is making it much easier for startups and even legacy firms to finance their ambitions through the market while simultaneously enabling everyday investors the opportunity to enjoy the robust returns often associated with more exotic financial plays.
Machine Learning and Artificial Intelligence
Though we are still in the early days of AI and machine learning, their impact could radically transform the way financial institutions operate in the future. One of the major advantages that these two phenomena are promising is increased security when it comes to transactions and data.
Beyond that, imagine a world in which loans and other financial instruments are approved, constructed, executed, and administered by vast networks of AI powered by machine learning.
Not only will administrative costs dwindle to nothing but so, too, will the end burden on businesses and consumers who will find themselves able to more efficiently manage money, invest, and conduct business than ever before.
Predictive Analytics
Tied up with AI and machine learning is another facet of Fintech innovations in 2021 and that is predictive analytics.
Already emerging in the world of vendor-managed inventory solutions, predictive analytics use past data as well as intuitive machine learning to predict future capital needs and outlays.
This could be used to provide on-the-spot credit lines to companies that need them, among other services.
Advanced Biometrics and Security
When it comes to transactional security, the fusion of payment convenience with biometrics and other forms of verification is making the world a safer place for businesses and consumers.
The balancing act between keeping payments as frictionless as possible while still allowing for maximum security measures will continue to be a challenge in 2021 and beyond though positive progress is already being seen in the integration of smart devices and apps with these processes.
One major development in this area that does not involve the consumer is the use of machine learning and other developments to predict instances of fraud and account compromise and even take preventative measures to stop or limit it.
Contactless payments
Considering the fact that social-distancing regulations and Covid19 restrictions are still firmly in place across much of countries around the world, the coronavirus pandemic is definitely driving a major global shift from using cash towards contactless digital payments.
Here is where we also want to stress on the fact that according to a survey conducted by the National Retail Federation and Forrester Research, 19% of US consumers made a contactless digital payment for the first time in May 2020, with almost two-thirds of them using a smartphone to do so.
There are CEOs of global and well-established payment firms and institutions addressing the topic of how this trend of using contactless digital payments is now evolving from being an optional capability to an essential service and that it will only become more of a necessity when the service providers are going forward.
If you are interested to learn more on this topic or if you have a specific question related to a similar or another subject do not hesitate to contact the team of Monneo for a further discussion. We will be glad to answer your questions and assist you further with your business inquiry.