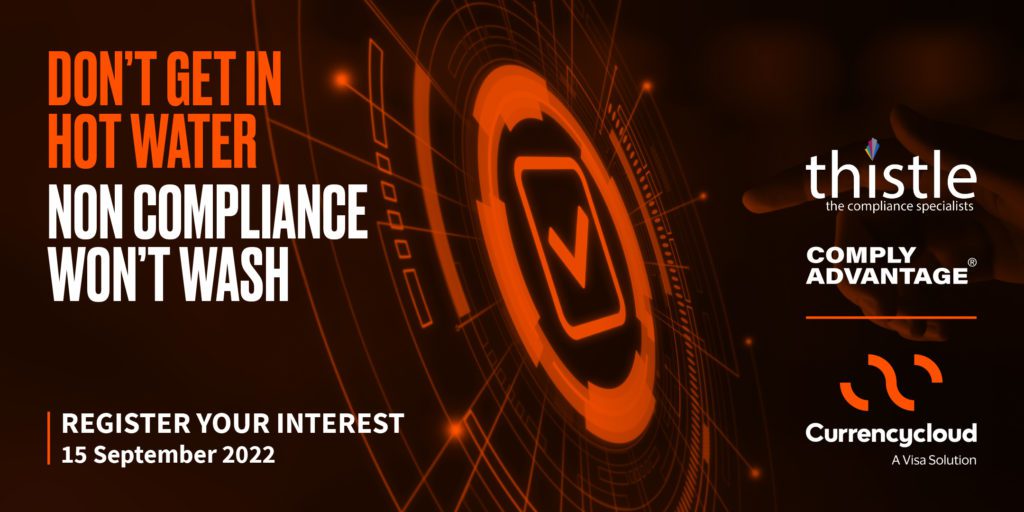 Join Currencycloud, Thistle Initiatives, ComplyAdvantage and other industry experts in an in-person breakfast and Q&A session to discuss how to get compliance right for your business and protect yourself from possible dire consequences that can result from not having the right policies in place.
Breakfast + Q&A Session
Thursday, 15 September at 8:00 AM BST
Register your interest now: https://eu1.hubs.ly/H01zqS20
About the event
Compliance policy is one of the key functions in any Fintech. Getting it right is instrumental in everything from getting VC funding to avoiding regulatory fines, or worse, closure. There is no one size fits all solution across the industry and it's imperative to have expert advice.
The speakers will explore:
What are the consequences of particular compliance failures
How to mitigate any risks and close gaps in existing policies
How to ensure your policy is the best fit for you
What VCs look for in compliance policies when considering funding.
Don't miss out on this exclusive event and Q&A.
Places are limited, register your interest and we will follow up with a confirmation of your attendance subject to availability of spaces.
In partnership with: Thistle Initiatives & ComplyAdvantage