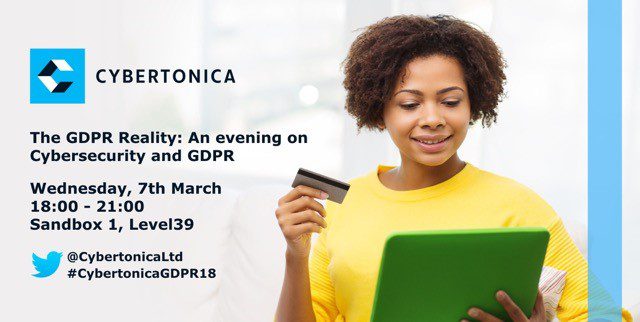 The clock is ticking!
The deadline for the General Data Protection Regulation is fast approaching. In May 2018, companies will be required by law to comply with the new data protection legislation. This new directive will affect all business areas and the way they approach customer data.
In order to understand how these changes will impact the wider business community, Cybertonica is inviting you to attend an evening on data protection and cybersecurity.
More information here.