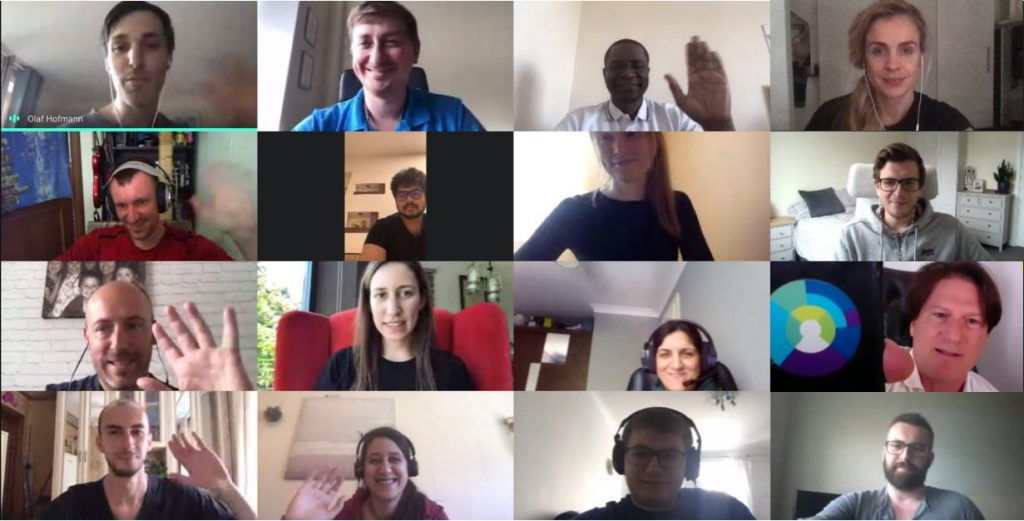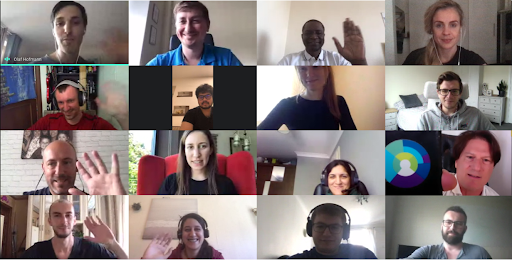 At Cybertonica, we believe that The Team builds The Dream. Particularly regarding diversity, the Board and management maintain that the success of our business depends on diverse and multinational teams.
We decided consciously to focus on building both a more diverse management team and engineering group back in 2016. We did this by conviction but also by pure self-interest. Because diverse teams generate much better results.
Beyond gender, we also welcome people from all over the world. We celebrate the contribution that different cultures and their creativity bring to us.
At the moment, Cybertonica comprises people from across the globe representing 12 nationalities and over 10 different languages are spoken on a daily basis within the team.
In our recent new hires over the past two months, we have been lucky to be able to grow our team – bringing aboard nine new people, four of whom were women. Our team and its international richness now include over 30% women, notably in the engineering team, and overall more than 40% of our workforce (14/34).
As we had previously done work internally on industry data on diversity, we decided to run a check against that report from 2017 and current data to see how we are doing.
Let's look at the landscape
It is no secret that over the years, there has been a lot of discussion around ways of creating gender parity in the Fintech workplace. The key of course is to actively build a culture and a pipeline that provides opportunities to onboard and develop diverse talent. When the business poses difficult challenges, we are then in a position to quickly integrate the best candidate for the role regardless of gender, ethnicity, or background.
But what are the numbers for women in tech companies?
The European Women in Technology conducted research in 2019 where they delved into sector trends for women tech employees across different countries.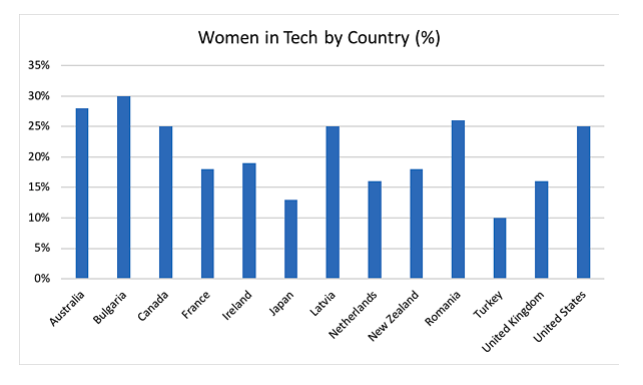 Here are some interesting statistics on women in technology:
When looking at the Fintech sector, according to the Women in Financial Services 2020 report by Oliver Wyman, shows that although the numbers are still relatively low, the financial services industry seems to be making some progress on the diversity ratio.
In the UK, women represent just under a third of the total personnel in the UK, but only 17% of these women are at the executive level, as stated in this article by Innovate Finance in 2019.
Well, at least this is what we saw before the global pandemic hit us at the beginning of 2020.
And here is another fact that is not a secret: women are more likely to be laid off than men during the COVID crisis.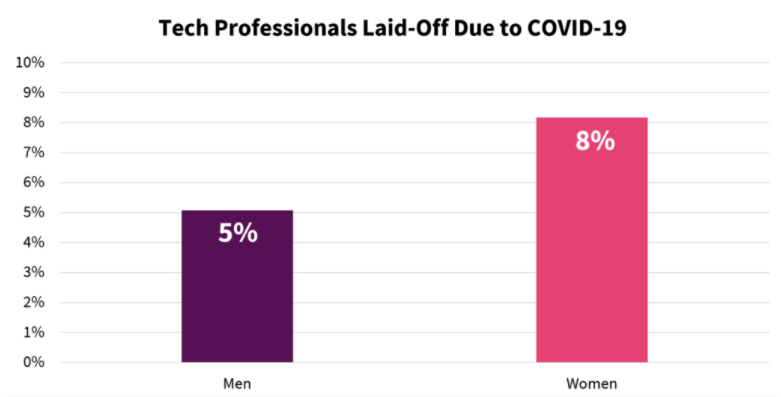 Women in Cybertonica
Cybertonica sees people as contributors to its growth and recognises talent in any person no matter gender, origin, or background. We gave ourselves this focus from the start when the founders set up the company in the UK in 2015: hire the best people who shared this approach and grow that culture.
Since then, step by step we have hired data scientists, software engineers, fraud and risk analysts, product managers, and so on.
Cybertonica's first woman hire in the UK, Melike Belli has now become an accomplished manager in the Fintech landscape and an author of fintech publications.
Then in 2017, while we had a balanced gender ratio in our team, we were lucky enough to find a woman of great prestige and deep knowledge of the tech business world, to lead the team on our board. Jane Butler, former CTO of CISCO and a pioneer for women in tech, became Chairperson of our Board.
Jane as CTO helped grow Cisco from a small start-up to the global company it is today, working on the design and deployment of many corporate networks as well as the public Internet. She also is currently Vice Dean of University College London and a Fellow of the IET, the BCS, and a Fellow of the Royal Academy of Engineering.
Now, 5 years into the business, more than half of our strategic advisors are women which is way above the industry trends. And after the last round of hiring, women represent close to 35% of our engineering and management workforce.
We can also say that we have had excellent support in achieving these goals through our links with the The Payments Association (Payments Association). Tony Craddock's highly diverse #Payments Associationssoc team as well as with the European Women in Payments Network (EWPN) and Angela Yore who supported our Market Development Manager Melike Belli as ambassador to Turkey for #EWPN. Cybertonica subsequently won 2 awards at the EWPN gala in Amsterdam back in 2019.
Why it is important to us
Diversity and inclusion are of top priority to us. When looking for someone to join our business, we always choose from a wide pool of talent, and no women or men have been hired based on their gender credentials. This is not what achieving gender parity is about for us. It's about looking a little longer to make sure we have a parity already in the candidates, then it's easy to recruit 50/50.
We live in a diverse world and we have clients from all over. For those with fewer women in the mix, we serve as a reminder of how much they are missing out when they see how our teams work. We want to lead by example and we also believe our company should represent the world we live in.
Our team composition might be above the industry average and we are pleased with the progress that we have made since the start of our journey. We also realise that we still need to put in a continuous effort to do more and still have a long way to go to move the needle. Let's hope also that others will follow our example.
And while there is no one-size-fits-all solution to create change, with concentrated efforts to address the cultural barriers that hold us back, we believe we will get closer each day to achieving our goal – an equitable and secure environment where the best of all backgrounds and genders can succeed together!
To keep up with our progress and to find out more about what our team is up to, sign up to our newsletter here.