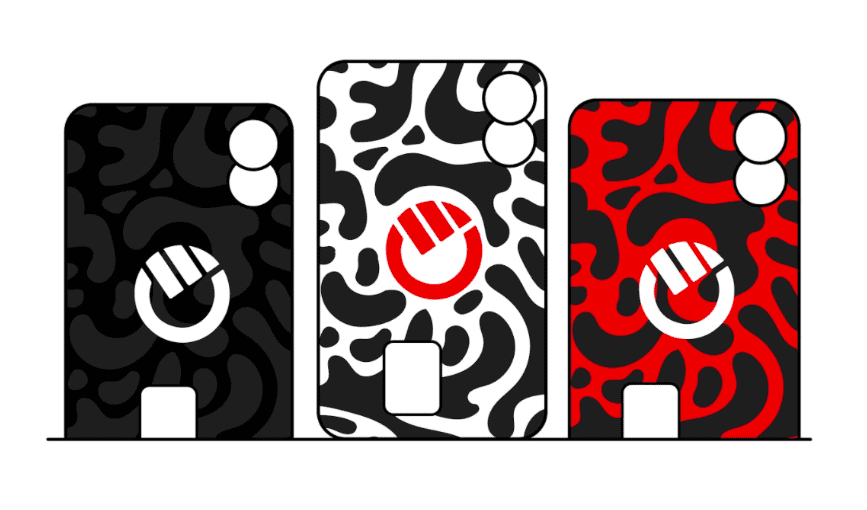 French consumers have no need to switch banks to enjoy state-of-the art financial management.
13 April 2021, London: Curve, the fintech that brings your cards into one smart card and an even smarter app, is announcing a new drive to modernise the traditional way of banking in France. Curve will do this by providing contemporary products that allow the consumer to spend, send, see and save their money online and touch free at the point of sale.
Just 2.5% of consumers in France changed their bank in 2019, despite nearly one in five (17%) saying that they wish to do so. Curve solves this problem by bringing the customer the benefits of a 21st century banking experience, without having to leave their trusted bank. For e.g., French consumers can use the Curve card or app to boost their bank accounts with features such as 1% cashback when they spend online at top retailers and services, including H&M, Carrefour, Ratp and Netflix.
The Curve card is also contactless, so customers can convert their existing bank card into a contactless one (if it isn't already) and spend up to 50 euros in person at the checkout, without having to physically enter their PIN into a machine at the point of sale.
Curve also works with Apple Pay, Google Pay, Garmin Pay and Fitbit Pay, partnerships which open up a huge range of financial options, including Apple's Face ID. Customers can connect their Curve card to Apple Pay and so use their own mobile phones to pay at the checkout, or pay for goods and services online.
The budget conscious can monitor their money using Curve's insight feature, which delivers instant notifications, categorised breakdowns of expenses and the ability to see bank balances in one place in the app.
Curve's founder and CEO, Shachar Bialick said: "Curve represents the next generation of money management. The majority of French Curve customers, 70%, love the convenience of having all their cards in one – our platform allows them to upgrade their existing bank, using one contactless card and smart digital wallet to manage their money. We believe that now is the perfect time to relaunch our mission in France – to  modernise and make banking slicker than ever, and to offer to people a transformational way of managing their finances."
Individuals on the Curve platform can also make use of Curve's many features, including Go Back in Time, which means a user can recalibrate their payments up to 90 days after purchase. Go Back in Time allows a customer to swap a historical payment from one credit or debit card to another, to take advantage of better interest rates, or offers, after the transaction was first made.
Whether it's better sight over monthly bills, managing commuting costs, an online shopping spree – Curve makes it easy for customers to plan their spending and helps to take the headache out of budgeting.
Curve is available to download and use in France now on iOS and Android.
For more information go to www.curve.com, like our Facebook page and follow us on Twitter @imaginecurve and Instagram @imaginecurve.
About Curve
Curve is a fintech that combines multiple cards and accounts into one smart card and even smarter app. The unique Curve card allows customers to supercharge their legacy bank accounts in to the 21st century without leaving their bank. Curve is live in 31 markets across the UK and Europe, and plans to launch in the US later in 2021.
Curve offers a host of benefits to its customers, including instant notifications and categorisation across their spend, the capacity to earn instant 1% cashback at selected retailers such as Amazon, Uber, Netflix and Tesco, the ability to fit their cards into Google Pay, Apple Pay and Samsung Pay, even if their banks don't support this, and Curve's patented Time Travel functionality, which enables customers to swap spend to a different card in the app for up to 90 days after the purchase was made.
Curve supports Mastercard® and Visa networks. The Curve Card and e-money, related to cards issued in the UK, is issued by Curve OS Limited, authorised in the UK by the Financial Conduct Authority to issue electronic money (firm reference number 900926). The Curve Card and e-money, related to cards issued in the EEA, is issued by Curve Europe UAB, authorised in Lithuania by the Bank of Lithuania (electronic money institution license No. 73 issued on 22 of October, 2020).