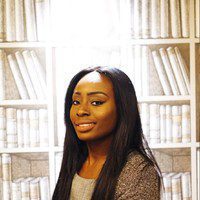 By Annette Evans, Head of People, Global Processing Services (GPS)
The coronavirus pandemic – which has hit the big metaphorical 'pause' button on the world – has seen routines upended, travelling coming to a grinding halt in order to curb the spread of the virus, and the world of work flipped on its head.
With governments around the world advising or mandating that people remain at home, commutes to the office have gone from a 90-minute balancing act on a crowded train amongst throngs of commuters, to a 10-minute shuffle from the bed to the kitchen table.
So how has GPS helped our staff navigate this strange "new normal" and what lessons might there be for the future?
To set the scene, the main areas of focus for us were (and remain) staff retention and wellbeing. The pandemic has brought our 173-strong workforce closer together, with interactions taking place between colleagues more often and in a far more deliberate manner. Whilst communication is essential in a normal work environment, it has become a lot more crucial during a lockdown when team members are apart from each other. 
This is because a lack of communication can lead to misunderstandings or feelings of isolation, detachment or confusion which can, in turn, lead to increased stress. Keeping a finger on the team's pulse and consistent communication helps our staff feel connected to the business and fosters a sense of belonging. Even getting a glimpse into the various living rooms of colleagues and wandering spouses, children or housemates shines a new light on someone and affords them a level of humanity that might have otherwise gone unnoticed in the office.
As an organisation, we encourage our people to express their thoughts and views on how they are dealing with the lockdown and, where they may be struggling, we have assigned mental health aiders who are able to provide initial, confidential support through non-judgmental listening and guidance. Outsourced counselling services are also available should staff require further support. Additionally, we want to ensure that those who are suffering from the prolonged effects of the lockdown feel adequately supported post-lockdown and as restrictions ease. 
The lockdown has also resulted in more regular all-staff meetings taking place, which is something we are looking to continue in the future as we've found it to be an effective avenue for employees to feel more involved and provide feedback. This spirit of togetherness has also been extended to staff who were furloughed – by allowing these team members to tell stories of what they did during their time away in our newsletter (whether that be volunteering for the NHS or upskilling), we make their activities more visible to the wider company and encourage inclusiveness.
The pandemic has forced us to review what leadership means, and what it means to extend kindness and empathy to others, and to exercise flexibility. Never has a greater lesson been learned than the present about coming together while remaining apart. Remote working has allowed employees to reclaim the time that they would have spent on commuting to get more rest, exercise, or do as they wish with it, thereby increasing their happiness and productivity.
The pandemic has forced all businesses to have a more hands-off approach, and it is clear that flexibility and 'smart working' will be the way forward.