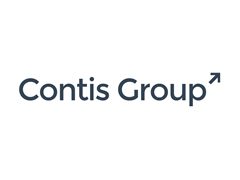 Contis Group, the leading alternative banking and payments solutions group, offers all its UK current and future "white label" clients the ability to have a fully functional current account facility.  All current accounts will come with embedded Faster Payments and Direct Debit capabilities, which are linked to its extensive card payments solutions running on Visa rails.
This addition means Contis can offer both retail and corporate clients a comprehensive banking payments solution, with fully-integrated mobile payments application, web portal for customer information and funds management.  Clients also can benefit from having the choice and flexibility of using a Contis' front-end solution or their own connectivity using Contis' powerful API's.
This banking plus Faster Payments and Direct Debit capabilities run on an exclusive Contis-developed banking platform, and as a result, differentiates itself from other providers by offering a one-stop solution.  All facets of the payments platform for banking and card payments are totally owned by Contis and are plugged directly into the UK banking backbone via its full agency banking arrangement with NatWest and the Visa network.
In making the announcement Mike Fromant, Chief Information Officer said:
"Contis, with the excellent support of its partner NatWest, has achieved yet one more major milestone in providing its "white label" and "own brand" partners the ability to deliver a fully-functional payments experience; from banking through to card payments, which enables them to offer their customers the real-time payments experience required in today's digital world."
Fromant continues, "Whilst on the move, our technical developments, allows the account holder to digitally command payments and deliver funds via both the banking and card payments networks – all by using our single platform.  This functionality will again differentiate Contis from other players in the payments sector – offering our clients a single contract, under our full ownership with complete accountability residing just with us."
"Our API's can be used by our "white label" partner brands to just plug into our ever increasing number of award-winning payment and budgeting control technologies, which will ultimately allow them to gain increased business growth due to our leading-edge solutions."
"It's a great feeling to once again prove that the Contis capabilities are ahead of the industry when it comes to delivering alternative banking and payments – and all on a single cost-effective platform for its clients."
David Clarke, Relationship Director at NatWest, said: "Contis has developed an innovative new platform that will have a real impact on how businesses carry out and complete payments. As the world becomes more digitised, the need for having a fast and simple process for business increases, and Contis is leading the way providing this kind of technology."
Contis Group is behind some of the most innovative Fintech companies today – they continue to use Contis as their trusted backbone to their business models.
Rather than inventing the payments wheel, our clients are able to concentrate their core business efforts and investors' funds to drive significant adoption growth rates and ARPU –hitting their long-term targets quicker.  In choosing Contis, they can be sure of a strategic partner that will deliver the disruptive technology in order to keep them ahead of the game.
-Ends-
Contis editors notes:
Contis is one of the true Fintech stars, with numerous awards to its name and a proven track record of delivering disruptive technology in the payments space.
Founded in 2008 by Peter Cox, it has grown into a complete and compelling partner for corporates wishing to launch innovative financial services.  Fintech companies needing to link their brilliant ideas to the real world of payments can easily use Contis-owned technologies including bespoke API's and its companies that are experienced in high volume payments and settlement across the EEA.
Contis is a pan-European E-Money institution, regulated by the FCA, and Issuer of Visa Europe and Visa certified processor, providing alternative banking and Visa card payment solutions to major brands across the EEA.
It provides the licenses for its clients to operate, handles all their regulatory needs, compliance and allows them to concentrate on customer acquisition and business development related to their sector.
All client funds are held and managed by the company under strict safeguarding arrangements with partner banks in various geographical locations.
Contis has its own in-house development centre located in India and processing centres in South Carolina and Texas, US.
Contis' full agency banking is linked with NatWest and is currently in the process of launching its SPayments Association platform in central Europe where it has its own BIC's.
In all, Contis is a 'one-stop shop' in the true sense, and offers its clients all they could desire in real-time, mobile, web and alternative payment solutions.
For more information on Contis Group companies and products go to:  www.contisgroup.com.
For all press enquiries, please contact:
Executive Chairman and Founder
+44 (0)330 159 6348
jenny.whiteside@contisgroup.com
Marketing Manager
+44 (0)1756 693 253