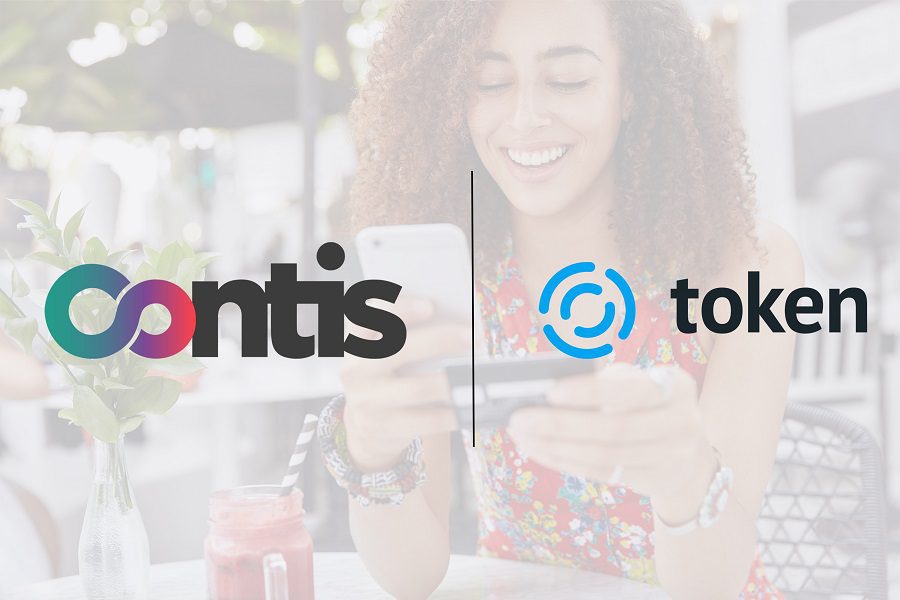 Blending specialities in open banking and EMI services empowers both partners to increase payments value for European PSPs, banks and merchants
 Leading open banking payments platform, Token, and Contis, leading European payments provider, today announce a strategic partnership that will create new value for payment service providers (PSPs), banks and merchants across Europe.
To complement Token's value-added stack of open banking payment services, the firm's partnership with Contis will enable Token's merchant, digital wallet and PSP customers to perform account pay-outs and refunds via the Token platform using established payment rails, such as Faster Payments in the UK, SPayments Association and SPayments Association Instant across the EEA.
In parallel, Contis' partnership with Token will enable its corporate customers to realise the many benefits of open banking, including driving down the cost of payment initiation with Token's account-to-account payments and data services, which offer unrivalled API connectivity to over 3,000 banks across Europe.
"Partnering with Contis enables Token to extend the payments functionality we deliver to our merchant, digital wallet and PSP customers," comments Todd Clyde, CEO, Token. "Token's vision is to drive the shift from traditional payment methods to bank payments by enabling the companies that make payments happen. Currently, it isn't possible to perform wallet pay-outs or issue refunds using open banking APIs. Contis allows us to deliver this functionality efficiently and inexpensively across a host of different rails. It also gives us access to payments processing, merchant accounts and FX services all inhouse. This breadth of capability provides terrific scope for us to develop new points of value for payment providers in the future."
"Putting Token's open banking services together with Contis' digital payment solutions provides huge opportunities for innovation," comments Peter Cox, Executive Chairman, Contis. "Contis' end-to-end platform and alternative account technology enables every company to build their own bespoke payments solution. Now that these solutions can leverage Token's pan-European bank connectivity, they can help corporates to drive down costs by using account-to-account payments. By procuring each other's services in this rare two-way partnership, both our organisations have strengthened our propositions and will continue to drive growth."
Platform integration work is starting immediately. When complete, Contis' 250+ clients will be able to utilise Token's AISP and PISP functionality to deliver open banking services to their end-customers through the Contis platform.
ENDS
About Token  
Token is the industry's leading open banking payments infrastructure provider, with offices in London, San Francisco and Berlin. By putting a bank in every app, Token is creating the digital connectivity driving the shift from card to bank payments. By offering value-added payments functionality together with standardised, API-based access to thousands of banks across Europe and beyond, Token's is empowering digital wallets, payment service providers and large merchants to set the pace of innovation in digital financial services, unrestrained by technical complexity and regulatory compliance.
Uniquely focused on enabling existing payments providers, Token offers a complete toolkit for PSPs, Gateways, and Banking-as-a-Service platforms including a single integration for both data and payments. Token.io Limited is authorised as an AISP and PISP by the FCA in the UK and has passporting rights in an additional 20 countries.
For further information, please consult: www.token.io or follow us on Twitter and LinkedIn.
About Contis
Contis is transforming payments, issuing and processing. We help corporates, banks, fintechs and insurers unleash their true potential. Founded in 2008 by Peter Cox, Contis provides award winning, cloud-based, real-time payment solutions. We enable our clients to deliver next-generation multi-currency accounts, cards and apps to their customers. One of the FT1000: Europe's Fastest Growing Companies in 2018, 2019 and 2020. We have offices in the UK, Lithuania and India. Contis benefits from a full licence suite, including FCA and Bank of Lithuania eMoney Licences which cover the EEA, and a full UK consumer credit licence. Contis is a Principal Visa member with full sponsorship and processing capability.
For further information, please consult: www.contis.com