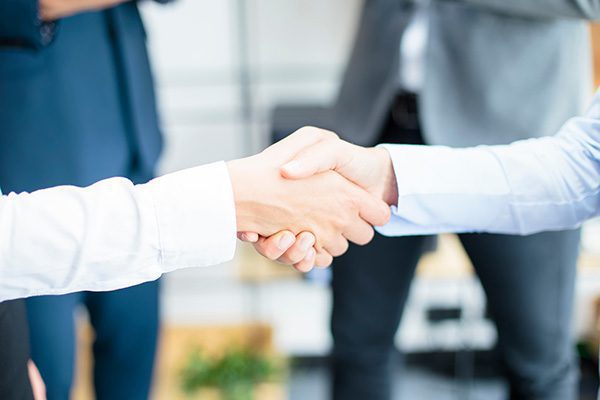 Sean Forward at payabl. explores how the industry could see a rise in M&A activity and a consolidation of businesses and services.
The uncertainty around the future strength of fintech, heightened by the recent collapse of Silicon Valley Bank and Signature Bank, has left industry folks like cats on hot bricks. The concern is palpable, but the future of fintech, particularly payments, is bright.
While we may see other significant collapses, the businesses that'll weather the storm are likely to have the robustness to thrive. And as these businesses thrive, we're set to see one key theme running throughout this success: consolidation.
We'll see consolidation of businesses, with more mergers and acquisitions (M&A) activity; consolidation of services, including the rise of the 'super app' as businesses all compete for attention and custom; and the consolidation of technology, which will see payment providers utilising the distributed ledger and blockchain technology that crypto companies have left behind.
Consolidation of businesses
The next year or so is likely to see a significant number of M&As across fintech. The fundraising environment is challenging against the backdrop of an overall difficult landscape for the sector.
We're seeing valuations declining and deals stalling. As a result, many businesses are now looking at the potential of M&A. According to data from KMPG, 2022 saw 6,006 deals across the global fintech landscape, including M&A, private equity and venture capital, accumulating a value of US$164 billion, and that number is only set to grow in 2023 as businesses look to consolidate.
Q1 2023 has already seen a number of acquisitions and deals being proposed, notably HSBC's acquisition of Silicon Valley Bank's, and Trustly's acquisition of Ecospend.
Whichever way you look at it, whether that's through the lens of reaching business goals, or creating a diverse product portfolio, M&A makes sense for the payments sector.
Consolidation of services
As businesses become more global and foster an omnichannel strategy, a requirement for a new generation of all-connected payments technology and local payment methods has been created. As a result, we're set to see strengthening and consolidation of services as well as the rise of niche offerings, as merchants focus on improving customer experience, increasing their portfolios and growing market share.
For payments institutions and electronic money institutions, meeting the demands of increasingly global and omnichannel businesses is crucial. Recent advancements in technology, catalysed by the pandemic, have resulted in a more connected world, and businesses are expanding and changing as a result.
A global business requires global payment methods, which serve customers in whichever country or region they are based in.
As such, payment institutions and electronic money firms are set to begin to expand their own offerings to include local payment methods. But at the same time, they are consolidating services and offering them from one platform, to allow merchants to access services in one place, from a single provider.
And as businesses compete for consumer attention and custom, we're set to see the consolidation of services emerging in the form of super apps. We're already seeing the beginnings of this in the likes of Revolut in the UK, and WeChat in China setting an example of how it's done.
Consolidation of technology
The past six months have been challenging for the crypto space, with major players such as Coinbase Gemini experiencing losses and making layoffs. However, the technology they use presents a unique opportunity for payment and electronic money institutions.
Distributed ledger and blockchain technology has created a new way of moving value, without the need to rely on traditional, outdated payment rails.
There is an opportunity for businesses to leverage this kind of technology, to enhance – or rather, replace – existing, outdated payment rails, to improve user experience and simplify transactions.
There is no disputing that the year ahead will be a challenging one for fintechs, following a turbulent first quarter of the year. We've seen the collapse of banks, further redundancies to those which occurred in Q4 2022 and continuing difficulties in raising capital.
However, these challenges can act as a pivotal point of change for the payments industry, allowing businesses to recalibrate and consider their business goals, the services they offer and the technology they utilise.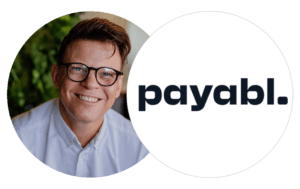 Sean Forward is the CEO (UK) at payabl.