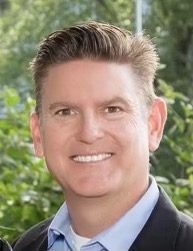 Leading dispute technology specialists, Chargebacks911,  announces the appointment of fintech workhorse and strategic leader, David Jimenez, as Chief Revenue Officer (CRO). In his new role, David will be responsible for expanding Chargebacks911's footprint and go-to market strategy, further aligning the business to meet the growing demand for back-office automation technology in disputes handling, merchant onboarding, and post transaction fraud management.
David joins Chargebacks911 with over 20 years' experience in payments and fintech, with the last few dedicated to spearheading revenue growth for global payment processors and driving successful strategic exits. Through his tenure in fintech, he has contributed through various leadership roles with industry giants like JP Morgan Chase and Ingenico. David will remain on the Supervisory Board of WeChat Pay EU and continue to advocate for cross border fintech expansion as part of his role with the company.
David served as CRO for Ingenico ePayments, formerly known as Global Collect. Responsible for sales, account management and global marketing, he increased the company's revenue and geographic reach into APAC and Latin America, which contributed to the exponential growth that led to their more recent acquisition. Equally impressive, during his tenure at JP Morgan Chase, David doubled the business over three years, while running the mid-market commercial bank sales channel.
David's wealth of experience and know-how will be invaluable to Chargebacks911 and FI911.  As eCommerce transactions have grown, particularly following the pandemic, so too has the need to address relative increases in consumer and issuer disputes, a growing problem costing merchants and acquirers billions each year.
David Jimenez, Chief Revenue Officer at Chargebacks911, comments: "Chargebacks911 was a real opportunity for me to bring my skillset, industry knowledge and experience, to support the business as we execute our growth strategy. I'm excited by the challenge of growing this winning proposition, that is both sustainable and meets the market demand"."
He adds: "I look forward to serving our merchants and FI's with tools and technology that simplify their workloads in payment dispute management and merchant onboarding. Our clients challenge us to continuously evaluate our solutions, in order to improve on our brand promise. For this reason, you can expect us to continue investing in products, people and services in key growth markets, including North America, EMEA and APAC, with key hires and strategic alignment toward our FI and Software partners."
Monica Eaton-Cardone, Co-Founder and COO of Chargebacks911, comments: "There has been a significant uptick in chargeback and dispute resolution in the last couple of years prompted by the ongoing digital movement. This means there is a growing need the business is uniquely placed to fulfil. David is unmatched with next level talent and experience that he will bring to the Chargebacks911 table. He is known and loved by the industry for his accomplishments and performance thus far – I couldn't be more excited he is joining us to help expand our footprint and raise the bar as we join forces to thoroughly execute the company's vision. There's a lot to do given our expansion goals. David is undoubtedly well positioned to lead this effort, and we are absolutely thrilled to welcome him on the team."
Chargebacks911 will be attending Money 20/20 Vegas October 24-27, 2021 – with both David and Monica available to discuss their key talent acquisitions in leading C-suite positions and other major milestones the company has reached recently. Monica will also be talking about the gender imbalance in fintech, why mentorship is critical and how their latest venture, LIFT: Elevating Women in Fintech, is helping to break down barriers.
To join Chargebacks911 at the event, register here.
To learn more about Chargebacks911, visit: https://chargebacks911.com/
Article by Chargebacks911