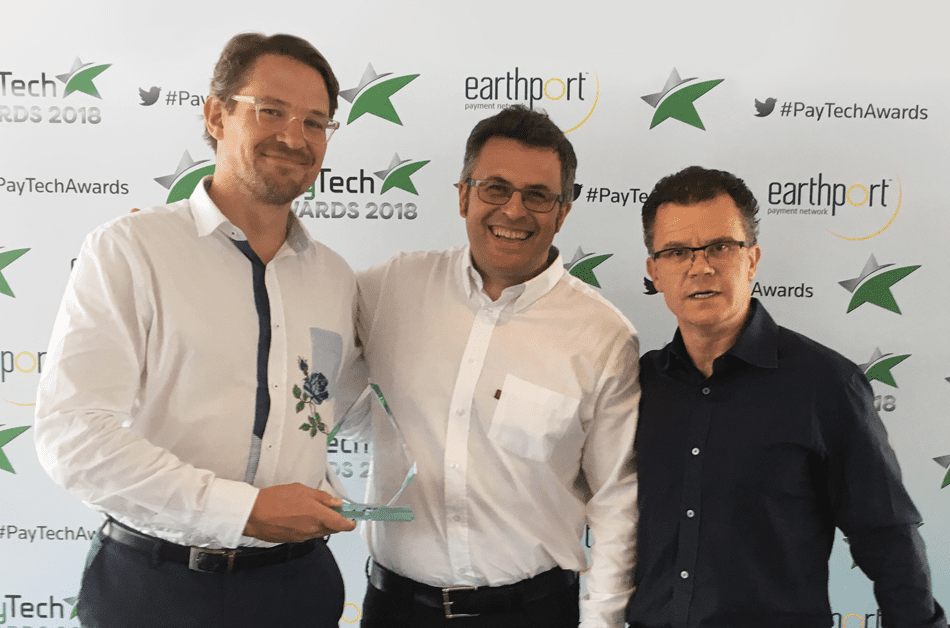 CFT Group, a financial technology (FinTech) start-up, based in Cornwall and London has just been awarded the accolade of 'Best Consumer Payments Initiative' at the PayTech awards 2018.
The unique FinTech Futures gala event, held aboard a luxurious 21st-century yacht and hosted by comedian Dominic Holland recognises excellence and innovation in the finance and payment industry worldwide.
CFT Group won their prize for the development of Duesday, a new recurring payments platform which is set to revolutionise direct debit payments across the UK and beyond.
Duesday is a mobile platform which gives consumers a flexible alternative for paying regular monthly bills, the ability to split bills between individuals and even earn points and discounts for paying early. Service providers benefit from improved cash flow and more loyal customers.
CFT Group and Duesday have also been featured in the recent Tech Nation Report 2018, which champions key UK tech entrepreneurs and start-ups, as well as shortlisted for another 2018 award by the Emerging Payment Association (Payments Association).
Commenting on the Award, Marcus Kern, co-founder, and CEO of CFT Group said: "We are delighted to receive this award are very proud to be recognised this early into our journey. Duesday will revolutionise the way merchants collect, and consumers pay regular bills. We are delighted the industry is as excited about Duesday as we are."
He adds; "We are currently developing our merchant take-up programmes across the UK. We are testing the platform with our early adopters — young people, self-employed and those on irregular incomes, as well as house sharers and couples, before launching to a wider audience later this year."
CFT Group's HQ is in Liskeard, Cornwall, with satellite offices in London, Manchester, and Madrid. Last year the company secured more than half a million pounds in funding from the European Regional Development Fund and private business angels for research and development of payments and escrow solutions. Since then the team has grown to 13, with plans to expand further this autumn.
Notes to editors:
CFT Group: https://cftgroup.co.uk
Duesday: https://www.duesday.com
Medium.com – https://medium.com/@duesday
CFT Group was formed in 2016 and has engaged in research and development projects about Debit Escrows and Smart Contracts supported with EU funding. They have investigated old and new payment mechanisms and how consumers pay their bills.
CFT Group invented a new payment channel, empowering consumers with unrivalled transparency and control, leading to higher collection rates and lower fees for merchants and service providers. This led to the concept launch of Duesday in February 2018.
CFT Group is a small payment institution registered by the FCA, is fully compliant with PSD2, GDPR and ready for the New Payments Architecture (NPA).
Media enquiries:
Media enquiries to Cameron Marsh, CFT Group cameron@cftgroup.co.uk tel: 07950919132