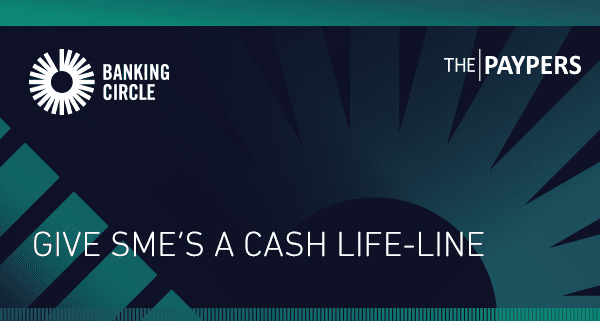 Post-recession, business lending is a challenging and competitive market, with SMEs often facing the toughest battle for finance. But that provides an opportunity for the payments businesses and FinTechs serving the SME market.
Banking Circle research commissioned earlier this year found that whilst 92.5% of SMEs have needed to access finance within the past five years, it was plain sailing for just 13.5%. Yet, without additional funding, many SMEs could face serious consequences. Nearly a quarter said they would have to let employees go.
What's the answer? Banking Circle Lending gives financial institutions the facility to offer business customers access to better borrowing solutions, without having to spend in-house resources.
Following on from the launch of Banking Circle Lending at the start of the Summer, Banking Circle Receivables Factoring gives Payment Services Providers (PSPs) and FinTechs another value add. Offer merchant customers the facility of instant settlement of receivables due, without waiting for settlement cycles or invoice due dates.
With Banking Circle Receivables Factoring, a lending decision is made instantly, online, enabling the merchant to receive payment immediately. And once the merchant's debt has been settled, repayment is made directly to Banking Circle, into a dedicated account in the name of the merchant.
This means the PSP can offer its merchants a seamless and streamlined service, without having to take any of the risk. The merchant also benefits from a confidential solution.
Click here to find out more about Banking Circle Receivables Factoring