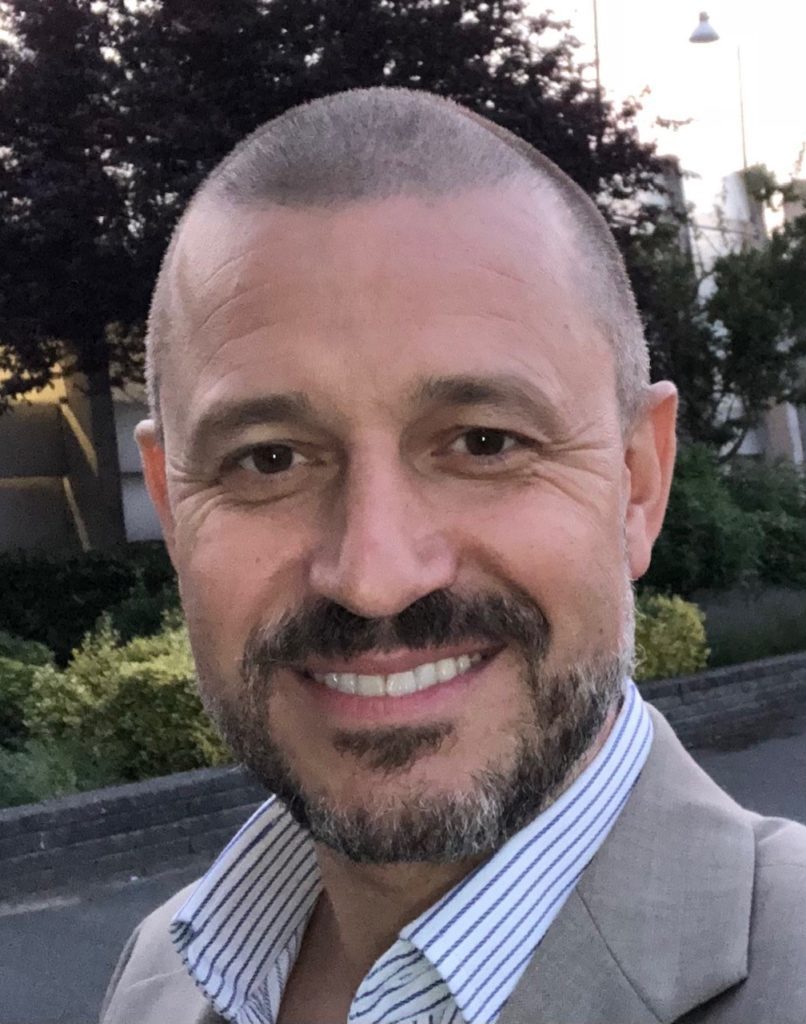 Nick Tubb brings cross-border payments and FX expertise to drive the Payments bank's commercial strategy
London, 5th April 2022 – Payments bank, Banking Circle, has appointed Nick Tubb as Global Head of FX to drive the Foreign Exchange (FX) commercial strategy for the Bank. Nick's 25 years' experience in commercial roles in high growth sectors and geographies in the payments space will be highly valuable to the Bank's strategy and success.
Nick joins Banking Circle from the digital commerce management team at Worldline (formerly Ingenico / Global Collect) where he held overall responsibility for global revenues. Prior to that he spent more than a decade in non-bank commercial FX, leading business acquisition and growth teams, and has experience working in the UK, North America, Australia, Singapore and the Netherlands as well as running operations in Europe and Scandinavia.
"We are delighted to welcome Nick Tubb to the ever-growing Banking Circle team," commented Anders la Cour, CEO of Banking Circle Group. "His career has spanned cross-border payments, FX and global e-commerce in B2B environments around the world, almost exclusively working for businesses in high growth phases. With his focus on value creation and partnership to deliver sustainable business results, Nick's impressive global experience means he is perfectly placed to help drive forward our Global FX plans.
"We look forward to working with him to grow the Banking Circle ecosystem and develop our FX propositions to meet the changing needs of our clients and their underlying customers."
Nick added: "Banking Circle is an inspirational business, and I am delighted to have the opportunity to play an important part in its exciting growth journey. I look forward to working closely with my team and other teams within the Bank to develop and grow the overall FX strategy, focusing on delivering value to customers across the regulated payments space through innovative and seamless transactional solutions."
END
About Banking Circle S.A. 
Banking Circle S.A. is the Payments Bank for the new economy. As a fully licenced bank, free of legacy systems, Banking Circle enables payments companies and banks of any scale to seize opportunities in the new economy – quickly, at low cost.
Banking Circle S.A. is a modern correspondent bank committed to building a local clearing network for all major currencies, to deliver fast, low cost payments with no hidden fees for the beneficiary. It provides a suite of unique and award-winning banking solutions, including multi-currency banking accounts and Virtual IBANs, bank connections for local clearing and cross-border payments, all underpinned by market leading compliance and security.
Through bespoke, flexible, scalable and futureproof solutions Banking Circle S.A. is enabling financial institutions to help their customers transact across borders in a way that was previously not possible.
Headquartered in Luxembourg, Banking Circle S.A. has offices in London, Munich and Copenhagen.
Banking Circle S.A. is an affiliate company in the Banking Circle Group ecosystem which serves payment companies, banks, global marketplaces and online merchants through a rich set of complementary eCommerce solutions. These include global cross-border payments, accounts and liquidity management, embedded finance, business payments & card issuing, B2B Buy Now Pay Later and account-to-account payment methods.
Banking Circle Group is owned by EQT VIII and EQT Ventures, in partnership with Banking Circle S.A.'s founders. The Group entities have offices in Amsterdam, Copenhagen, London, Luxemburg, Munich, Singapore and Stamford, Connecticut.
Article by Banking Circle