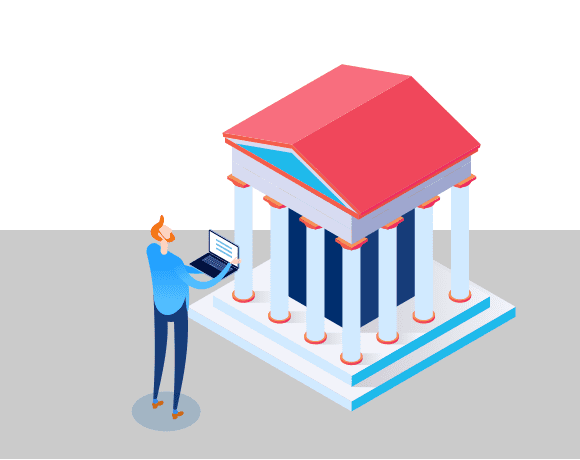 By Paddy Vishani, Strategic Partnerships Manager at Yobota
The banking sector has been progressing at pace over recent years, with two main factors driving the rate of change: exponential advances in technology and the manifold ramifications of the global pandemic. What banks and financial service providers are capable of doing has changed, as has what people expect from them. 
With changing demand comes the arrival of new players to the market – the emergence of numerous fintechs, as well as the rise of neo-banks like Starling and Revolut, has changed the landscape of commercially available financial products. While these startups' stars are rising fast, it will be some time yet before they are able to take the place of Tier 1 banks, whose status within the high street and financial services sector is too well established to be quickly displaced.
Their size, of course, can be a detriment when it comes to the creation of new products and services designed to meet evolving demands. This, in turn, presents an opportunity for smaller companies to forge their own space within the market. 
There are many barriers, however, on both sides: for the new suppliers, regulatory roadblocks, the difficulty of acquiring a banking license and the complexity of the products themselves could slow their growth; while for the big banks the range and variety within the demand for new products poses a serious problem given their typically slow-moving, risk-averse nature. 
An equitable solution
Between the two groups lies a solution that allows both parties to provide the best products possible while serving their own interests. Banking-as-a-Service (BaaS) providers connect companies, both financial and non-financial, that would like to incorporate a banking product (like a credit card, a mortgage or a Buy Now, Pay Later [BNPL] product) into their platform with trusted banks that have the credentials, infrastructure and licensing to underpin said product. 
BaaS providers are positioned to supply scalable, customisable products to their users, no matter what business they are in. These solutions are white label, meaning they can be adapted to suit the branding and specific requirements of the business in question, or based on the licence bank's   existing products. 
For example, say an eCommerce retailer wanted to incorporate BNPL credit into its checkout; the cost of building such a product from the ground up, as well as the regulatory and licensing concerns that come with it, would make this untenable in terms of both cost and time for most businesses. But BaaS providers can do the heavy lifting for their clients, supplying them with a financial product that is ready to use and in line with any and all compliance protocols – but is not emblazoned with another company's logo and does not require redirection to another site. 
The benefits of taking control of the branding and keeping the product entirely within their customer journey are hard to measure. But be sure that in such a fierce industry as eCommerce, customer experience and engagement can dictate which brands sink or swim – having ownership of this experience from start to finish is a significant advantage. 
The demand is there
The phenomenal rise of BNPL products has shown that there is a real demand for innovative banking and credit products today. The BNPL sector has been growing at a rate of 39% a year, with almost 10 million online consumers in the UK alone stating that they avoid retailers that do not offer split payment solutions as part of their payment journey.
BaaS providers can offer solutions not just to retailers, but to any financial or non-financial business that wants to put its brand on a white label product that suits its users – anything from mortgages to credit cards, with every product customised to its demographic's unique requirements. There is an undeniable opportunity at hand for white label BaaS providers, and it is up to them to make the connections required to best capitalise on it. 
Working together
The nature of BaaS means that it is powered by partnerships – connecting the two sides of this equation allows both parties to benefit from the status and size of the other. At Yobota, we are uniquely positioned to understand and encourage this style of partnership, as our core team is made up of both tech experts and former bankers who understand not only the challenges at hand, but also the benefits that the BaaS opportunity has to offer.
This opportunity is not just to the benefit of BaaS providers, of course – having the right partner to generate unique products and services can open smaller businesses and retailers up to new and increased engagement from their users, as innovative lines of credit can improve productivity in everything from eCommerce to property sales. 
The Tier-1 banks are also able to benefit from new avenues, as they leverage their size and capacity to power countless new successful ventures. At its core, these partnerships mean that every party involved stands to benefit. 
Stronger together
Having a financial services market populated by more numerous, varied players will not lead to a homogenisation of the marketplace – this proliferation of new products that are tailored to each supplier's own demographic will mean that the entire ecosystem benefits from the innovation and progress of its new and existing constituents. 
To fuel the greatest change possible, BaaS providers need to embrace the power of partnerships within this window of opportunity, and ensure they provide only the best, most flexible offerings that empower their users to succeed. Now is the time for BaaS to shine, and if the service providers, fintechs, retailers and banks can work together productively, there is no telling just how far it could go. 
Paddy Vishani is the Strategic Partnerships Manager at Yobota – a core banking technology platform utilised by challenger banks and emerging finance firms. He has experience in financial and technology consulting, specialising in change management and service implementation. He has worked in several areas within financial services including retail banking, capital markets and the treasury.