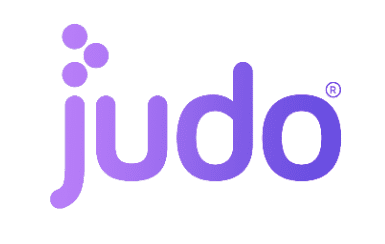 2020 has been a year of much change and as a society, we are clearly heading towards a 'new normal' in terms of how we live our lives – from both a work and leisure time perspective.
We have already seen significant change in consumer behaviour caused by the COVID-19 pandemic, with many millions of consumers now avoiding ATM cash withdrawals and looking instead for contagion free payment solutions. Some of the move away from cash has been at the insistence of retailers and merchants themselves, or certainly it has been encouraged.
The main beneficiary of this change has been contactless/NFC payments, which are estimated to account for over two thirds of everyday transactions globally. Assisted by the banks and card schemes adjusting contactless card payment transaction value limits (now up to £45 in the UK) to encourage people to use the payment method, prevent unnecessary contact and reduce the risk of COVID-19. 
However, how can we go further to ensure payments are accessible and safe for all to use? Here, I include a range of other safe and secure payments methods that can help all of us in this new normal of increasing cashlessness. 
Dynamic and safer ways to pay
Although it is hard to predict exactly what the new normal will be, let alone what additional behaviour changes will be required, we do know the payments industry must remain agile and adaptable to meet whatever lies ahead and ensure payments are accessible and safe.
 For example, a more favourable way of making contagion free payments would be to use an eWallet, such as Apple Pay or Google Pay. Then, not only will a consumer have a better way to pay in face-to-face environments, they'll also have a better and more convenient way to pay online or in-app.
Security is also essential when introducing customers to new payment methods they may not be used to and may not yet trust. So, when it comes to such alternative payment methods (APMs), there's a number of security layers to ensure payments are faster and safer. For example, when you load your card into Apple Pay, the card details are tokenised for that device only, loaded into a secure, encrypted element on the device, similar to the chip on a card, and then authenticated with biometrics.
With that said, there are other ways to pay for goods that are secure, hygienic and fast, such as the QR code technology offered by Thyngs, which allows customers to scan a QR code to pre-order or pay using their own smartphone device.
These payments are often faster than contactless card payments as they can be done while seated or without the need to wait and queue. Merchants can also incorporate great loyalty and reward features into these payment methods, as well as order ahead functionality. These engagement tools will become more important as life gets increasingly more 'remote'.
App based payments will also feature more going forward. Certain sectors have been quicker to embrace the possibilities of apps with integrated payments – parking, taxis and private hire and the likes of Starbucks, Caffe Nero are innovating in the food & beverage sector. But this will undoubtedly become bigger – throughout hospitality and in retail more generally, especially as Government guidelines point towards app-based consumer to merchant interaction as a good if not better alternative. 
A better normal
I think it's essential that society gets comfortable with APMs and app-based payments as we're unlikely to return to the way we used to interact when paying, for quite some time. With that said, I think the public will embrace these methods once they've experienced the safety and convenience of these options.
I've been my own guinea pig in this regard as I now approach over 18 months of cashlessness – I've found it to be a more convenient, faster, safer and hygienic way to pay for the goods and services I need.  But I'm looking beyond physical cards now as well as beyond cash – so not having to carry a wallet.  Going cashless at the start of 2019, my hashtag used to be #ayearwithoutcash, but increasingly I'm thinking that #aworldwithoutplastic is more aspirational, as appCommerce becomes more widespread, as APMs become more trusted, and as open banking powered payments take off. 
If we all get this right, then the new normal could mean a better normal.
ENDS
Jeremy Nicholds, CEO at Judopay
Jeremy is Chief Executive Officer of Judopay, the leading enabler of mobile web and app commerce – helping companies across multiple sectors serve their customers with a better way to pay. 
Jeremy has previously been an independent advisor in the cards, payment and fintech space, helping firms to bring new products and propositions to market and to successfully scale them. Prior to that Jeremy was Executive Director at Visa where he drove mass market adoption of NFC Mobile payments across multiple markets and led the launch of compelling new propositions like Apple Pay.
Jeremy previously led Visa's commercial and business development activities across Europe, working extensively with Europe's major banks, retailers and tech co.s.  Before Visa, Jeremy held roles at Mastercard being SVP, Sales and Marketing and NatWest where he headed up NatWest's consumer card business.