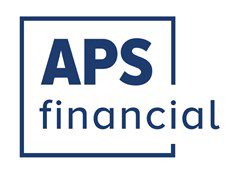 APS financial ("APS"), one of the UK's leading banking services providers, has today launched a £5 million bond offering via its subsidiary company, APS Bonds PLC. Investors will have the opportunity to earn a healthy 7% gross fixed interest per year.
The APS Bond is a four-year fixed-term bond that gives participants the opportunity to invest between £1,000 and £250,000, in multiples of £1,000, and receive a 7% return, with interest paid twice a year. As these bonds are unlisted and non-transferable, investors will see their initial lump sum returned at the end of the four-year period when the bonds mature.
The funds raised through the bond issue will be used to support the launch of new products and services for SMEs, and enhance APS financial's digital assets and underlying technology to continue its aspiration to provide a best in class customer experience for banking services. It will also be used to expand APS financial's credit business, which will boost cash flow for consumers and SMEs.
Pioneering the digital banking and electronic money services market for over a decade, APS financial has demonstrated that it doesn't need to be a bank to deliver banking solutions. APS' aim is to provide better banking services and credit to small businesses and individuals and was the first non-bank to leverage the over the counter Banking Services from the UK Post Office.
Nearly 70,000 SMEs have chosen to open a business account with Cashplus, APS financial's product brand, taking on average eight minutes to open an account from the start of the application, compared to the two weeks it can take with a high street bank. APS has also served over 900,000 personal customers and they're the provider of choice for several local councils across the UK for benefits payment disbursement.
APS has achieved significant growth over the last four years. Revenue and EBITDA CAGR for the period has been 29% and 69% respectively, and in the 12 months to March 31st 2016, the Company generated revenues of £25.3 million and EBITDA of £4.1 million.
Commenting on the bond launch, Rich Wagner, CEO, said: "We made a deliberate decision to fund the next stages of our growth in a way that allowed our loyal customers and the general public to participate in our success. The funds will enable us to enhance our suite of services loved by the thousands of small businesses and individuals in search of faster and smarter solutions. Our growth, track record and high levels of customer satisfaction have proven that you don't need to be a bank to provide a trusted banking service."
More information on the APS bond can be found at apsfinancial.co.uk/bond
ENDS
Yellow Jersey PR
Charles Goodwin
Josh Cole
07747 788 221
07542 514 121
Notes to Editors
"APS financial", the trading name of Advanced Payment Solutions Ltd (APS), is a data-driven digital banking services pioneer, which is transforming the UK's banking sector for SMEs and individual customers. Over the last 10 years, APS has developed a full suite of digital banking products. Through its proprietary technologies, customer service and data analytics, APS is able to offer nearly a million customers fast, simple and intelligent banking solutions to efficiently to manage their finances. Authorised and regulated by the Financial Conduct Authority, APS has a full permission credit licence for consumer credit activities (FRN 671140). APS is authorised by the Financial Conduct Authority under the Electronic Money Regulations 2011 for the issuing of electronic money (FRN 900002) via its subsidiary APS Financial Ltd ("AFL").
http://www.apsfinancial.co.uk/
The information contained in this document has been approved as a financial promotion for the purposes of Section 21 of the Financial Services and Markets Act 2000 for UK publication by Grant Thornton UK LLP, 30 Finsbury Square, London, EC2P 2YU ("Grant Thornton") which is authorised and regulated by the Financial Conduct Authority to conduct investment business (FRN: 231791). The APS bonds will be issued by APS Bonds plc (the "Company"), a company incorporated in England and Wales with its registered office at 6th Floor, 1 London Wall, London EC2Y 5EB.
Important Information: Before you buy any of the APS Bonds you should make sure that you fully understand the risks which are set out in the Invitation Document and you should determine whether the investment is appropriate for you on the basis of all the information contained in the Invitation Document. Specifically, the APS Bonds are an unsecured debt of the Company and in the event that the Company becomes insolvent, you may lose some or all of your investment. If you are in any doubt about the contents of this information, the Invitation Document or the action you should take, you are strongly recommended to consult a professional financial advisor. Purchasers of APS Bonds are not protected from loss by the Financial Services Compensation Scheme against the Company's default or for any losses they suffer by acquiring APS Bonds.