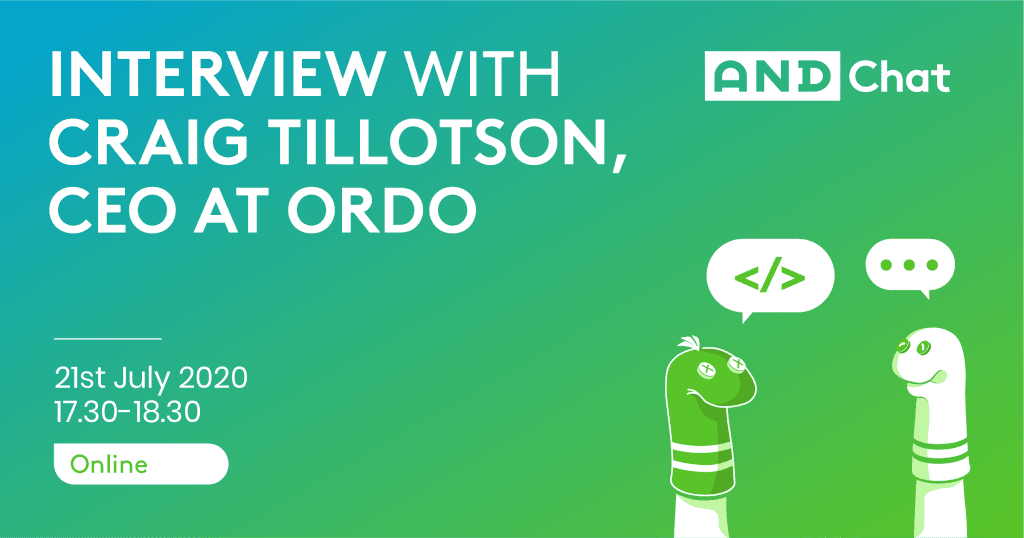 Why would anyone take a new product to market in a highly-regulated, uncertain environment?
Join us as we interview CEO of Ordo, Craig Tillotson, about their digital journey to disrupt the market. We'll ask questions about Ordo's product development, delivery approach and how COVID-19 impacted their plans. 
About Craig
Craig has enjoyed the last 30 years in the telecommunications and payments industries as a business unit leader, board director, strategy consultant and entrepreneur. He co-founded Ordo in 2018, a FinTech start-up business developing the UK's first competitive request for payment service. In 2014, he was appointed by the Financial Conduct Authority as a member of the new Payment Systems Regulator's statutory panel. 
Previously, Craig was the Chief Executive of the Faster Payments Scheme, the UK's world-leading, real-time bank-to-bank payments system. Craig was also Executive Chairman of Paym, the mobile payments service from 2014 to 2018.