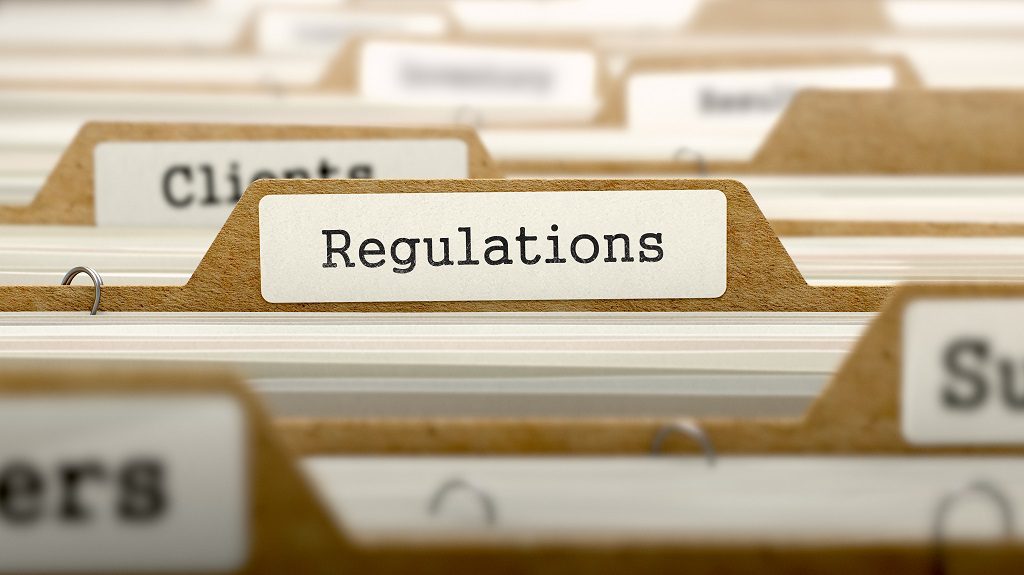 The exponential growth of the eCommerce sector in recent years has fueled demand for easily accessible consumer credit. One of the fastest growing trends in the online payment sphere has been that of Buy Now, Pay Later schemes, with transactions using this payment method growing by 292% between 2018 and 2020, and providers attracting $11bn in venture capital funding in 2021 alone.
BNPL has gained traction because of its consumer appeal, with readily available, interest-free credit helping shoppers during a time of rising living costs and lower disposable incomes. However, these credit schemes have recently come under media and broader public scrutiny, as stories emerge surrounding high fees for late payments, complex refund processes and even poor credit scores resulting after using the payment method.
As a result of growing public opinion on the subject, governments worldwide are beginning to take notice and are now drawing up plans to more tightly regulate BNPL or incorporate it into current laws.
In this article, we'll look at how some of those countries are legislating BNPL, including the UK, where the government has already put forward a roadmap for implementing changes to current regulations.
Before we dive in and compare the different approaches, let's briefly examine how BNPL differs from other forms of credit and why it currently falls outside of the scope of most countries' current laws.
Key Differences Between BNPL and Other Forms of Credit
It's important to understand the differences between BNPL and other popular forms of credit, to help with context and to explain why most existing legislation doesn't cover the payment method.
Buy Now, Pay Later is effectively a point-of-sale loan, typically offering an interest-free period of 14 or 30 days. If customers fail to pay within that time, interest and late payment fees increase significantly. Other repayment plans for BNPL also exist, including an option to split the total purchase price into 'slices', which are repaid over several months, with high interest and fees quickly adding up in the event of late repayment.
BNPL providers make money by charging merchants a fixed or percentage fee for each sale, issuing the total cost of the purchase upfront and collecting repayments themselves. BNPL schemes require a "soft credit check" at checkout but typically do not alter a consumer's credit rating.
The Current State of BNPL Laws & Regulation Worldwide
Over 150 Buy Now, Pay Later providers currently operate worldwide, yet in virtually every country where this payment method is offered, BNPL is excluded from local laws and regulations.
In the UK, for example, zero-fee credit agreements of under 12 months have historically fallen outside of the scope of the Financial Conduct Authority. Despite most reputable BNPL providers sticking to codes of best practice, fears of a brewing financial scandal have prompted most major economies to begin drawing up plans to regulate the industry more tightly.
A few of the issues highlighted by various government consultations and think tanks include:
Customers spending/borrowing more than they can afford.
A lack of clarity in BNPL terms and conditions.
Credit ratings suffering after late repayments.
Let's take a look at how the UK, along with the EU, USA, Australia and Singapore, are handling the current situation.
Buy Now, Pay Later Regulation in the UK
On 20 June 2022, the UK government laid out its official response to calls for the regulation of BNPL products after an in-depth consultation back in October 2021, which shone a light on the potential risks to consumers from BNPL loans.
How BNPL Will be Regulated
As we've just highlighted, BNPL currently falls outside of Financial Conduct Authority regulations, but plans are being set in motion to include the payment method in an amended version of the Consumer Credit Act 1974, with lenders requiring FCA approval and being forced to offer affordability checks to potential customers. In addition, adverts and incentives to sign up for BNPL loans will soon be subject to the Financial Promotion Regime to ensure they aren't misleading or unfair, and finally, consumers will be able to complain to the Financial Ombudsman Service if an issue arises following a BNPL purchase.
What Happens Next?
If all goes according to plan, the UK government will publish a second consultation paper containing draft legislation by the end of 2022, with a view to having secondary legislation in place by mid-2023. The Financial Conduct Authority will then conduct further consultation on the regulation of the industry.
The State of BNPL Regulation in Europe (EU)
Laws have been in place since 2008 covering consumer credit and loans of EUR 200 to EUR 75,000. However, many BNPL loans fall under the minimum amount, so are not governed by existing EU legislation.
Will BNPL Face Tighter Regulation?
In June 2022, the EU Council decided to revise the Consumer Credit Directive, after consultations a year earlier that hinted at what was to come. Ministers across Europe are broadly in agreement over the proposed changes, which look likely to come into force soon after the publication of this article. However, consumer credit is also regulated at a member-state level, so various discrepancies can be expected across the region as a whole.
What are the Highlights of the Coming Regulations?
The EU legislation covers many of the same topics as that of the UK. Changes to the law would ultimately force lenders to clarify terms and conditions, ensure borrowers can afford repayments and understand what they are being sold, as well as revising price rules and factors affecting creditworthiness.
The Situation in the USA
Buy Now, Pay Later isn't officially regulated in the USA at a federal level because, as in many other countries, short-term loans and other forms of point-of-sale credit fall outside of current regulations. The Consumer Financial Protection Bureau (CFPB) has issued guidelines for BNPL schemes, outlining potential consumer risks after a December 2021 consultation.
To some extent, Buy Now, Pay Later providers operating in the USA have already begun to self-regulate themselves, with companies such as Uplift opting to do business under US Regulation Z, a federal law standardising how lenders describe the scope of their services, and protecting consumers from signing up for services they didn't want.
Continuing along the same lines, Zilch, another BNPL provider, has recently announced that it will work with consumer credit reporting company Experian to add an extra layer of transparency and reporting for credit and affordability scoring.
Is Further Regulation Likely?
Right now, there's no sign of progress when it comes to creating specific laws at a federal level. However, some state laws do cover BNPL already (such as this recently passed example in California), with several states requiring providers to register as lenders in order to offer Buy Now, Pay Later services.
The State of BNPL Regulation in Australia
Australia doesn't currently regulate BNPL products, as the country's National Consumer Credit Protection Act 2009 and National Credit Code do not cover situations where a provider doesn't charge the consumer for credit, or issues an upfront or fixed fee that's less than a specified amount.
However, most Buy Now, Pay Later providers are loosely bound to a code of conduct (AFIA BNPL Code of Practice) and point-of-sale loan products also fall under design and distribution obligations set out under the Corporations Act of 2001, which aims to ensure consumers receive products and services that are fit for purpose.
Is Stronger Regulation on the Horizon?
At the start of June 2022, Minister for Financial Services, Stephen Jones, announced that BNPL schemes would eventually fall under the scope of the National Consumer Credit Protection Act mentioned above, though all we know at present is:
The regulations will be introduced in mid-2023
The BNPL Code of Practice will be used as a framework (We don't yet know to what extent)
The State of BNPL Regulation in Singapore
Mirroring the retail sectors of western countries, BNPL seems to have grown rapidly in popularity in Southeast Asia. Though regulators have begun to take notice, countries like Singapore have taken more of a "bottom-up" approach to the task of integrating Buy Now, Pay Later loans into current legal frameworks.
In March 2022, the Singapore FinTech Association launched a BNPL Working Group in order to develop a code of conduct for providers, with a focus on consumer rights and protection, and plans to release an initial proposal later this year.
Singapore is relatively unusual in this regard, as although the providers are working on their own to address common industry issues, they are receiving government guidance from departments such as the Competition Commission of Singapore.
Fintech forms a massive part of Singapore's economy, so despite both the government and providers being ahead of the curve, it's unsurprising to see this financial powerhouse innovating when it comes to data and consumer protection.
A Note on BNPL in Cross-Border Scenarios
Though we've looked at some of the solutions to BNPL regulation being presented worldwide, we found very little in the way of cross-border legislation or solutions. As a whole, the Buy Now, Pay Later industry doesn't have any realistic mechanisms in place for international customers, with most schemes backed only by local financial institutions. It seems that at present, there's still plenty of growth left in local markets for many businesses to worry about the complexities and risks of offering their services during cross-border transactions.
What We Can Expect Going Forward
Legislation regarding Buy Now, Pay Later providers is definitely coming, with many countries expecting to have new or updated laws in place by mid-2023. Despite the current uncertainty and slow-moving nature of government regulation, the industry is broadly supportive of recent developments, especially with the retail sector seeing ever-greater sales volumes from BNPL schemes.
As a payment method, Buy Now, Pay Later is enticing for both merchants and consumers alike. As the concept and technologies powering it become more advanced in the future, we'll no doubt continue to see further growth from BNPL – though the key focus will now be staying on the right side of regulators and concentrating on providing a fair and transparent product for consumers.