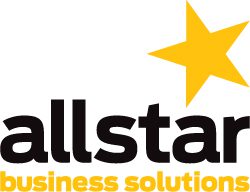 Allstar Business Solutions Limited, the UK's leading fuel management company, today announces it has been reappointed to the UK Government's Crown Commercial Service's (CCS) Fuel Cards and Associated Services Framework . This will help all public sector entities to buy fuel at forecourts and service stations across a regional and nationwide and support public sector organisations as they transition to electric vehicles (EVs).
In a successful bid in the new RM6186 framework, replacing the existing RM6000, Allstar's fuel cards and other associated services are available to all the customer organisations that fall under the CCS framework.
This follows a period which has seen record high petrol prices across the UK. This is putting an additional strain on UK business, already recovering from the pressure of the last couple of years. The benefits of those public sector organisations on the framework using Allstar's solutions includes:
Improve driver efficiency with access to over 7,000 fuel sites, covering 90% of the UK market.
Reduced fees and charges compared to market prices
Spend less on fuel with access to over 3,000 low-cost sites through our Supermarket and Discount Diesel networks
Helps fleet managers to control costs and saves employees from making expense claims
No minimum fleet size needed, and fuel cards can be allocated to vehicles and/or drivers
The CCS is part of the UK's Cabinet Office, providing policies, advice, and commercial services to the public sector that manages the procurement of common goods and services. This is so public sector organisations with similar needs can achieve value by buying as a single customer. It also increases savings for taxpayers by centralising buying requirements for common goods and services, and bringing together smaller projects.
Paul Holland, Managing Director of UK Fuel at Allstar Business Solutions, said: "We are thrilled to continue to offer our cost-effective and efficient fuel card solutions to government organisations, and help to further cost and administrative savings to UK police forces, ambulance, fire and rescue services, as well as other government entities into the future."
To find out more about Allstar visit: www.allstarcard.co.uk or contact our expert team at: 0345 266 5101.
Article by Allstar Business Solutions