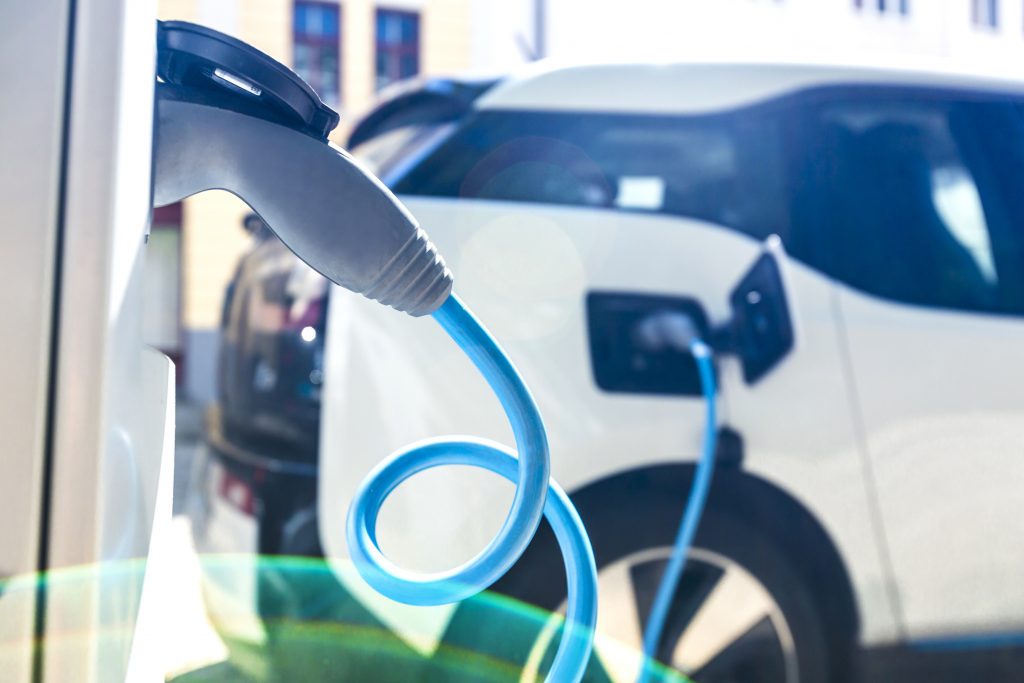 Following the deal the Allstar One Electric charging network now offers 1,700 locations and over 4,200 charging points
London, 6th April 2021 – Allstar Business Solutions Limited, the UK's leading fuel management company, today announces it has partnered with Plug-N-Go, the electric vehicle (EV) fast charging point providers. By adding Plug-N-Go's 18 sites to its multi-branded Allstar One Electric network, Allstar now enables fleet drivers to recharge their EVs at over 1,700 sites across the UK.
Plug-N-Go works to provide best in class EV charging infrastructure to support businesses as they electrify their vehicles. Its core values of universal availability, high levels of service and reducing carbon emissions marries with those of Allstar, making it a strong partnership that will last and benefit UK businesses as they make the transition to EV.
This joint approach will serve to provide customers with greater access to charging points, lowering range anxiety, a common barrier to entry for fleet operators looking to transition their vehicles. It will also ensure that they have full control over their drivers refuelling and spending habits, increasing visibility over locations available and how company money is being spent.
With 65% of businesses planning to add EVs into their fleets over the next three years*, combined with a drive from the UK government to ban sales of new petrol and diesel cars and vans by 2030, providing the right resources and infrastructure to support companies' transition to EV is key.
The partnership with Plug-N-Go is the latest in a string of strategic deals that are enabling Allstar to work towards its goal of creating an EV charging network that is equivalent to its traditional fuelling points. The purpose is to meet the rapidly growing demand from businesses looking to ensure they have the most convenient and efficient way to charge their vehicles.
Paul Holland, Managing Director of UK Fuel at FLEETCOR UK, said: "Our partnership with Plug-N-Go significantly strengthens the availability of EV charging for businesses across the UK, something that is key to the success of transitioning fleets over from traditional fuel types. It comes after we recently launched our Allstar One Electric card, which enables fleet managers to pay for all fuel types on one card, further easing the transition for operators. We're pleased to be working with Plug-N-Go during such a critical period of change."
Keith Hounsell, Founder & Chief Executive Officer at Plug-N-Go, added: "The number of electric vehicles on the roads is increasing daily, but to ensure that everyone is able to seamlessly make the move to greener travel, we must provide regular charging points that are quick and easy to use. By combining our innovative technology with Allstar's ever-growing network, we are able to achieve this together."
To find out more about the Allstar One Electric network and how the Allstar One Electric card can benefit your business visit: www.allstarcard.co.uk or contact our expert team at: 0345 266 5101.
*Allstar survey carried out in Nov 2020 with 477 Allstar SME customers.
-ENDS-
About Allstar Business Solutions Limited
Allstar Business Solutions is the UK's market leading business and fuel expenses card provider, with over 40 years expertise. Accepted at over 90% of fuel sites across the UK, it has over 1.1 million cards in circulation across 38,000 businesses, giving drivers access to fuel spend across supermarkets, major oil companies and motorway fuel stops. The network encompasses around 7,700 sites nationwide.
For more information, please visit: www.allstarcard.co.uk
About FLEETCOR Technologies, Inc. 
FLEETCOR Technologies, Inc. is a leading global provider of commercial payment solutions. The company helps businesses of all sizes better control, simplify and secure payment of their fuel, toll, lodging and general payables. With its proprietary payment networks, FLEETCOR Technologies, Inc. provides affiliated merchants with incremental sales and loyalty. FLEETCOR Technologies, Inc. serves businesses, partners and merchants in North America, Latin America, Europe and Australasia. For more information, visit fleetcor.com.
About Plug-N-Go
Plug-N-Go Group installs, operates and maintains public facing electrical fast charge points (not rapids) up to 50 kWh throughout the UK, Guernsey and Gibraltar for business and the public sector. Plug-N-Go charge points cater for EV drivers who intend to spend at least an hour at their destination in locations such as supermarkets, shopping malls, fitness clubs, hotels etc, giving value add and future proofing to businesses in a changing infrastructure. Plug-N-Go also sell charge points, components and install charge points for workplaces and fleets, in addition to providing both fully funded and partially funded solutions to site owners who do not have the financial resources to install their own (mostly Local Authorities).
Plug-N-Go currently operates 72 charge points, however, have recently signed an exclusive agreement with a large UK supermarket chain, which will provide an additional 85 potential sites. Plug-N-Go have numerous local authorities in the pipeline and aim to become an industry leader in charge point installation.
For more information, please visit the Plug-N-Go website: www.plug-n-go.com