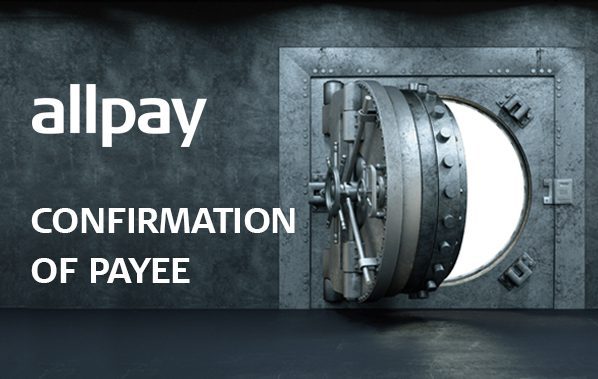 allpay are delighted to announce the launch of their Confirmation of Payee solution. Built inhouse, the technology will allow the Hereford based payment service provider's 16,000 Banking Lite cardholders to benefit from the Open Banking ecosystem.
Customers have the option to link their allpay prepaid account to other banks, building societies and financial service providers. They can also utilise budgeting tool apps allowing them to view balances, make payments and share transaction data. As part of the wider financial inclusion initiative, customers can access credit and debt advice or financial advice making banking in general simpler, quicker, and more convenient.
As an additional fraud prevention measure, allpay are also introducing Confirmation of Payee (CoP) to its Prepaid service.
With APP fraud, now worth an estimated £500m, CoP will allow customers of participating Banks, Building Societies and Credit Unions to double-check, ahead of making a payment, that the account holder's name matches the owner of the bank account number.
CoP checks will become an integral part of allpay's service when making a payment on behalf of its cardholders and will be further introduced to allpay's UK based contact centre which takes an estimated £1 million of payments each year.
allpay's have also developed a SaaS solution which will be available to eligible participants.
With the heart of allpay's business built around its ability to create leading payments products in-house and deliver these without the reliance on partnerships or third-party providers, the Confirmation of Payee product will be used to support eligible participants.
Article by allpay Limited