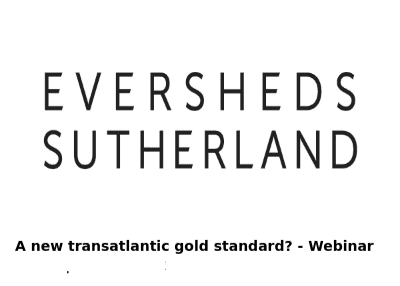 Webinar | January & February 2021
As the UK's transition arrangements with the EU draw to a close and the US beds in a new Administration, significant efforts are being made on both sides of the Atlantic to hammer out a deal to support a closer USUK trading relationship in financial services. Redefining the UK/US trading relationship presents a unique opportunity to establish a world leading framework for cross border regulatory and supervisory cooperation, and to create a transatlantic capital markets powerhouse with a strong focus on financial innovation and green finance sitting at the heart of the global economy.
Led by HM Treasury and the US Department of the Treasury, and under the auspices of the USUK FTA negotiations, the USUK Financial Regulatory Working Group and the USUK Financial Innovation Partnership negotiations are advancing with a shared determination to reach a comprehensive agreement which would provide significant and mutual benefit to the transatlantic financial services industry. For more information please see our briefing note on the current direction of those negotiations here.
In January and February 2021 we will be exploring the many and varied opportunities these developments present through a series of Chatham House virtual "fireside chats" with some of the key people in and around the USUK negotiating room.
If you have any questions regarding the webinar series, please don't hesitate to contact Ellie Moverley.